ERP (enterprise resource planning) is a software solution that integrates all business functions and provides real-time information. The cloud version is a comprehensive business management system, which enables seamless communication between departments, processes and people while helping to streamline workload, allowing small and medium businesses (SMBs) to operate effectively in the era of perpetual connectivity. Cloud ERP solutions provide accounting, finance, inventory, CRM, sales (and more) functionalities and the ability to connect with third-party solutions. All companies in any industry can use ERP solutions, and all their teams will benefit. 
Integrating ERP into your IT infrastructure
The IT team is responsible for implementing and maintaining a company's IT systems and networks. They ensure that everything runs smoothly; however, often issues do arise. IT pain points can include (but are not limited to) facing system failures, communication breakdowns, and cybersecurity issues; managing multiple tools, platforms, and subscriptions from many different vendors; and redefining remote working capabilities.
The IT department is responsible for resolving pain points, and an IT ERP solution can offer a more efficient and effective business solution.
How ERP Helps you
In a cloud-based ERP, such as Acumatica Cloud ERP, IT departments can provide their business with a cohesive and connected system that requires no hardware. Instead of using multiple systems and platforms, the ERP software brings everything together under a single pane of glass. This gives IT experts a bird's-eye view of their businesses entire operations from one dashboard. 
When challenges arise, Acumatica's cloud ERP software offers solutions that help companies manage in the face of change. For example, when the pandemic caused employers to create virtual workplaces, Acumatica's solution helped businesses maintain transparency and accountability within their organizations.
Most cloud-based ERP systems are easy to configure and customize. This means the IT department can meet requests from other departments without sacrificing time that could be devoted to more strategic endeavors.
Utilizing the power of the cloud in enterprise resource planning
Cloud-based ERP solutions also provide other benefits, including Acumatica's 2021 Customer of the Year, Industrial Specialty Services (ISS), which has experienced them firsthand.
ISS, which provides integrated mechanical services and solutions to the refining, petrochemical, gas, power, pulp & paper, offshore and subsea markets, deployed Acumatica's cloud-based ERP solution within six months while facing a number of technical challenges.
The ISS now has:
A centralized ERP solution can help businesses to see and control their performance.
Designed to be flexible, scalable, and easy to collaborate
Improving Operational efficiency through user adoption.
Real-time data access.
An intuitive, user-friendly interface.
ISS overcame many obstacles and is now reaping the rewards.
How Acumatica can help you
ISS' Acumatica Cloud ERP story shows how you can use your IT department's ERP platform to overcome challenges and solve pain points. Using ERP for IT services, or IT ERP is critical to succeeding in today's digital economy.
If you want to know more, please contact us.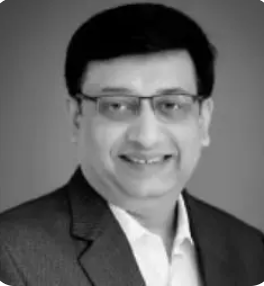 Vijay comes with a vast experience in ERP and enterprise solutions space with about 20 years of experience in various packaged application like Acumatica, SAP, Orion, Salesforce.com, SugarCRM and, SalesLogix.