A recent National Association of Manufacturers survey found that 74% of manufacturers see attracting and retaining a quality workforce as a top business challenge. As we near the end of Q2 2023, the manufacturing labor shortage continues to dominate conversations within the industry.
The need for more skilled workers to replace retiring manufacturing workers will create a labor deficit that is difficult to overcome. A Deloitte and The Manufacturing Institute study predicts that 2.1 million manufacturing employment could be unfilled by 2030, impacting everything from productivity to innovation and competitiveness.
To attract and maintain skills to address the shortage of manufacturing workers, companies must employ two initiatives: recruiting from a wider pool of candidates and investing in modern manufacturing software. Let's examine each strategy.
Finding and retaining quality workers.
Manufacturers face challenges in finding employees to fill positions vacated by Baby Boomers as they retire. Evolving career expectations, low interest in the industry, and insufficient education and training cause the skills shortage. Manufacturers should rethink the power of incentives like flexible schedules that prioritize work/life balance and remote or hybrid work options. These draw skilled workers and encourage long-term employee loyalty.
A recent study states, "Only 30 percent of the 15.8 million people employed in manufacturing industries are women." A 2023 joint report by Xometry and The Women in Manufacturing Association (WiM) found that 82 percent of women interested in entering the manufacturing industry recommend it as a career choice, compared with only 52 percent of men.
Manufacturers should offer robust incentives and recruit qualified women to attract and retain a strong, enduring workforce. In addition to these steps, the Deloitte study suggests that companies incorporate companywide diversity, equity, and inclusion (DEI) principles into their business practices. DEI has been proven to drive enterprise performance and innovation; not only do companies with diverse workforce experience increase productivity and better organization management, but they have also been shown to have a competitive advantage in the industry.
Investing in manufacturing software
To ease the burden of understaffing, manufacturing companies can invest in software that empowers employees to use their skills and training most effectively. Historically, Manufacturing companies have needed to adopt new technologies faster and rely instead on machines and a skilled labor force to transform raw materials into quality products.
Manufacturers are increasingly turning to ERP software to streamline their business processes, according to a recent SelectHub article. The article highlights specific examples of AI, the Internet of Things (IoT), and 3D printing.
Manufacturing ERP solutions provide companies with the innovative features and functionalities they need to become more efficient, profitable businesses. These software packages help companies manage data, monitor inventories, support supply chain operations, improve reporting and analytics, and more–all from a single, centralized platform.
Manufacturing ERP solutions automate manual tasks and make it easier for employees to be more productive, efficient, and creative by reducing the number of required employees and increasing collaboration. Cloud-based ERP solutions offer on-the-go connectivity so employees—whether in the office, at home, or in the field—can access the most current data anytime via any web-enabled device.
Manufacturing ERP solutions provide real-time data to help companies forecast labor needs and allocate resources. Digital natives within Gen X and Millennial demographics are attracted to modern technology that makes their jobs easier, so they might be more likely to use advanced ERP solutions.
Choosing the right manufacturing software
Manufacturers can avert a labor shortage by offering positive incentives, recruiting from a wider talent pool, and embracing DEI standards while implementing modern manufacturing software, like Acumatica's award-winning cloud ERP solution.
Acumatica's Manufacturing Management software delivers real-time insights from every department across a company, giving users complete control over production. The software also supports multiple manufacturing methodologies, enabling manufacturers to work smarter with fewer people.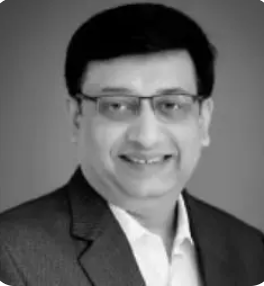 Vijay comes with a vast experience in ERP and enterprise solutions space with about 20 years of experience in various packaged application like Acumatica, SAP, Orion, Salesforce.com, SugarCRM and, SalesLogix.