Manufacturing businesses are increasingly turning to mobile apps for 24/7 access to real-time data that helps them perform better.
In today's world, businesses rely on technology to keep up with the demands of their customers and stay competitive. Mobile solutions are no longer a luxury–they're a necessity.
Mobile apps can help reduce costs and increase efficiencies when integrated with ERP and CRM solutions. Up-to-the-minute information across the business is crucial to manufacturing entities and is essential for staying competitive.
For example, suppose you're a manufacturing company sales rep and visiting a customer. In that case, you want complete visibility into your customer's history and inventory availability to close the deal. You can generate quotes, determine whether your customer qualifies for special pricing, check on order grade and delivery dates, check their creditworthiness, and more with a mobile app.
Executives can use their mobile apps to pull up management reports for analysis or gather information for an upcoming presentation. They can also use their mobile app to find out the latest status of a production line or whether more raw materials need to be ordered to complete a process.
Let's look at ways that mobile apps can deliver enhanced efficiency and lower costs–the reasons your industry needs a mobile solution.
Remote Inventory Control Capabilities
Given the ubiquity of mobile technology, it's natural to expect sales reps in the field to have instant access to real-time data that can facilitate inventory tracking, warehouse management, and order fulfilment.
When you have the right mobile app, you will have access to the information you need when you need it. Whether at a customer's site or visiting a supplier, you can immediately find whatever inventory-related information you want. Your customers will thank you.
Live Tracking of Shipments
Mobile integration with the right ERP system allows manufacturers to track shipments, communicate customer status updates, and more.
Shippers that provide their customers instant access to shipping information and the ability to send status updates can keep customers happier. It may seem obvious, but shipping mistakes and failure to support customers in the loop with delivery status updates can be damaging to those relationships.
Quality Management at Your Fingertips
Integrating your ERP system with a mobile app can help you comply with internal and external quality control and safety standards. The mobile app should have GPS and time/date stamps to streamline inspections throughout the plant.
Alerts & Approvals
When it comes to managing customer relationships, having access to alerts and approvals that have been set up in your manufacturing ERP system is a tremendous asset. Alerts can be set up for various variables such as deviations from approved offers, price, credit limits and much more–all accessible from the mobile app. And if you decide to set these alerts up on your smartphone or tablet, you can view and complete approval requests on the fly.
Conclusion
If you have already adopted mobile apps to run in concert with your ERP and CRM systems, you know how much more efficient you are in managing your customer relationships. Suppose you still need to leap. In that case, we urge you to investigate an ERP system geared to the manufacturing segment and ensure that it offers a mobile app that will provide instant, real-time access to all your customer and inventory data when you're on the go.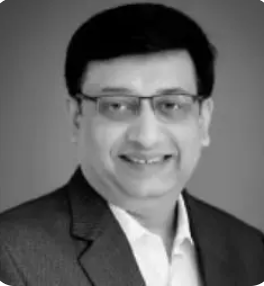 Vijay comes with a vast experience in ERP and enterprise solutions space with about 20 years of experience in various packaged application like Acumatica, SAP, Orion, Salesforce.com, SugarCRM and, SalesLogix.