Acumatica
MYOB
3 Signs Your Manufacturing Business Needs Digital Transformation
The whole production process has several components, each of which must be kept in good working order. Above all, the key is to improve your software for production.
Increased Product Wastage: When you're wasting a lot of raw materials, it's time to upgrade the manufacturing procedures you currently follow.
Inconsistency in Production: You may minimize any form of consistency issue by investing in the correct processing equipment or workflow.
Equipment Failure: If your manufacturing processing system has failed or malfunctioned, it's best to take a second look at the details of maintenance.
Process Manufacturing ERP
In the case of chemicals and similar businesses that operate on a batch basis, there is a need for an ERP system that can simplify business activities. 
For this purpose, ACU Process Manufacturing for Acumatica helps recipe or formula-based manufacturers properly handle the diversity and intricacies of their goods and processes.
Also, companies can use manufacturing ERP software consulting services to identify business problems and their causes. Additionally, they can find/design suitable software solutions, implement them efficiently, and maintain them tuned and updated in the post-deployment period.
Chemical Manufacturing
The food and beverage industry is vast, complex and replete with specialized equipment. Also, the industry has a lot of room for expansion.
The manufacturing industry is continually looking for innovative methods like the best manufacturing software to produce goods that consumers want at the lowest possible price. In particular, it's through new innovative product formulas or higher-volume productions, lower-cost substitute ingredients, and also efficient production procedures.
ERP software for process manufacturers like Chemical Manufacturing Industry.
For manufacturers looking to develop and enhance their operations, ERP software is an ideal solution and will also be the first step you take towards the Digital transformation of your business. A manufacturing plant may quickly add strong operations like batch manufacturing, quality control, costing, and inventory control, distribution capabilities since these are embedded functionality in any of the best ERP software for manufacturing.
For food businesses looking to develop and enhance their operations, ERP software is an ideal solution. A food factory may quickly add strong operations like batch manufacturing, costing, and inventory control to the software they already use using embedded functionality in the best ERP software for manufacturing.
Cloud-based ERP systems for manufacturing
Cloud manufacturing ERP software is the primary choice and is becoming increasingly popular among businesses with complex manufacturing processes. Cloud ERP's access to enable access at any time and from any location is advantageous to businesses and supports remote loggings.
Acu Process Manufacturing (APM), an Acumatica and MYOB module, is tailored to meet the end-to-end demands of companies. APM is the top ERP for process manufacturing. Hence, it combines manufacturing operations, quality control, compliance, inventory control, and finance.
Top 10 ERP software for the manufacturing
Acumatica is a leading cloud ERP solution for manufacturing that automates and streamlines all aspects of your organization with time-saving tools.
Deacom has developed an ERP system, especially for food manufacturers with complicated and demanding requirements.
ProcessPro provides a comprehensive end-to-end solution that allows producers better control and access to data.
Plex software functions and fosters the collaboration that leads to success.
Datacor ERP is a realistic solution for chemical wholesalers and process manufacturers.
Sage delivers powerful and versatile software solutions for any degree of ERP performance a company requires.
IFS Applications 10.0 is the most recent version of their product line, which provides manufacturers with a nimble, data-focused approach.
Ross ERP by Aptean meets food and beverage process production and has several special requirements.
Enterprise IQ by IQMS combines ERP and MES, providing several options to track and smooth production and distribution operations.
SYSPRO develops simple, ROI-driven solutions at every stage of the development and manufacturing cycle.
The reason why to choose Acumatica out of the above top ERP.
To determine what you really need in an ERP system before you begin the process of selecting one, whether you are looking to replace QuickBooks with more powerful accounting software or for a cloud solution that can run your growing business, you must first determine what you need in an accounting system. If you look under the hood of an ERP system, you will discover that they are not all the same, even though they all perform the same basic accounting functions and business management functions.
The first step is to figure out what needs to be done. Which one should you choose? For your convenience, we have prepared a series of comparisons between Acumatica and our major competitors, allowing you to see what we have in common and what sets us apart. In addition, you will find questions you need to ask your leadership team and your ERP vendor and a checklist you can use when determining which ERP system is right for your business.
With Acumatica, you can run your business more effectively with integrated financial management, customer relationship management, and business management software. We believe Acumatica provides the best price/value, performance, functionality, and ease of use of any ERP system available for small- and medium-sized businesses. All of the competitors I mentioned here make viable ERP software solutions. I'm not trying to imply they don't, but think ours is better and want you to know why.
To know more about the comparison of Acumatica with other ERP Click here
How to choose Cloud-based Manufacturing Software for Small or Medium Businesses?
At least become familiar with the fundamentals of ERP before choosing an ERP to integrate into your organization.
Additionally, when looking for an ERP solution, make sure to choose one that properly aligns with your company's goals and needs. For this, you must first determine your business objectives and goals expected from the software before installing manufacturing production software.
For instance, the simplest approach is to opt for a detailed demo with the vendor.
Why is Cloud ERP the Future of ERP?
With Cloud-based ERP systems, we've noticed a new paradigmatic shift. Clients expect that the cloud-based manufacturing software for small or medium businesses offers the same ease of use and flexibility and can integrate data from multiple applications. 
Clients demand real-time data analysis via inquiries, reports, or dashboard views that are easy to use and configure and that provide them with critical, relevant information with just one click.
Acumatica's ERP platform delivers all the capabilities of legacy, and on-premises systems, with the bonus of contemporary, high ease of use screens and navigations that can accommodate current expectations. With each new iteration, the platform improves with Machine learning And Artificial intelligence.
Here is how you can improve your production management using ERP
Manufacturing ERP software can assist your company in becoming more effective and efficient. These pointers can help you get the most out of your system and increase your productivity.
Evaluate your present position
To improve efficiency, you must first establish whether your present staff, methods, equipment, and software are reaching your goals.
Plan for customers' needs
If you use an ERP system in your company, the software can trigger notifications or alerts for changes in client demand or internal action items. Additionally, it depends on both historical and real-time data.
Boost workplace productivity
Nevertheless, labor costs are higher for companies that still use manual processes to conduct their manufacturing operations in contrast to companies that automate their processes via production management software.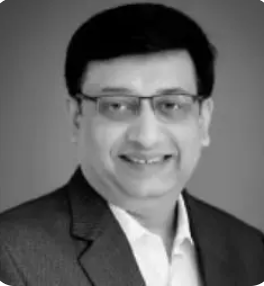 Vijay comes with a vast experience in ERP and enterprise solutions space with about 20 years of experience in various packaged application like Acumatica, SAP, Orion, Salesforce.com, SugarCRM and, SalesLogix.