ERP in Apparel and Textile Industry has been in business for a long time. ERP was first introduced by the industry when it required a smarter way of working and reducing data redundancy. Beginning with the 1960s, ERP can be traced way back to the 1960s, when open-loop MRP was introduced. MRP was linked to the Bill of Material (BOM) and Inventory Master File. This MRP had the power to release Purchase Orders, Work Orders, and Rescheduling Notices based on Planned orders.
In the 1970s, out of these problems came into existence closed-loop MRP. This model of MRP was able to check the capacity requirements before generating any kind of Purchase or Work Order. But still, it functions in isolation from the Business Plan Financial and Marketing. This resulted in MRP II in the 1980s which under the constraint of Marketing and Financial Planning used to run the closed-loop MRP. Still, the industry felt the need that all the resources of an enterprise need to be integrated, which gave birth to ERP and as a result, all Enterprise-wide resources were on a single platform working for optimization with better planning.
The earliest ERP applications were client-server systems that relied on users to install software on their own computers. By the end of the 1990s, ERP was available in Web-based form, enabling employees to access it from anywhere with an Internet connection. The use of cloud computing and the rise of mobile devices have enabled ERP to become faster and more interactive.
ERP for Apparel or Textile Industry
The apparel and textile industry's production process is complex; it is not simply a matter of putting together thousands of parts to complete a single assembly line. In the past decade, the introduction of such manufacturing processes as lean and modular has meant that the industry must be flexible enough to deal with frequent change. As a result, new software specific to these industries has been developed to reduce labor costs, reduce waste, and boost profits.
As the competition for market share increases and deadlines for delivery shorten, people in the Apparel and Textile Industries have started realizing that they must control costs. Enterprise Resource Planning (ERP) systems come as a solution to this problem by allowing businesses to utilize their resources more effectively.
The basic components of ERP include:
Production Planning
Material Management
Production Management
Sales and Distribution
Quality Management
Costing
HR/Payroll
Finance and Controlling
Because of frequent changes in the core team of the Apparel and Textile industry for managing change, a controlled process is used to ensure a successful implementation.
How To Choose ERP Software That's Right for Your Apparel & Textile Business
As a growing business, you may be struggling to keep up with your customers, products, services, and inventory. An ERP system can help you centralize your information and automate tasks. Choosing the right ERP software for your business is critical, as it can help you save time and money in the long run.
The first step in finding the right ERP is to determine what functions you need an ERP to perform for your business. It's usually best to consult with an accounting professional to ensure that you have a clear understanding of your needs before purchasing an ERP system. But if you want to get started on your own, here are some questions that will help you assess which type of ERP is best for your particular business:
Consider whether the benefits outweigh the costs and risks. You may want to purchase additional hardware or hire a consultant to ensure that the system works correctly and is not subject to security breaches or downtime.
How To Implement an Acumatica Cloud ERP Successfully
Acumatica is a cloud ERP solution for the Textile and Apparel Industry. It provides complete solutions for business verticals like Planning, Production, Supply Chain Management, Sales & Marketing, and Finance. Acumatica Cloud ERP leverages the power of cloud computing to support small and medium-sized businesses (SMBs).
The key success of ERP implementation in the Textile and Apparel Industry is the full involvement of Business Process Owners and a Core Team from the client side which has deep knowledge of their business process. To ramp up the implementation process the core team must have one-time implementation as one of their KRAs.
Tayana Solutions can save your organization time and funds because they make it possible for your business to achieve high-performance and effectively integrated traceability systems.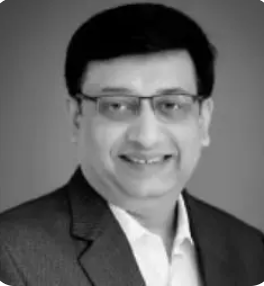 Vijay comes with a vast experience in ERP and enterprise solutions space with about 20 years of experience in various packaged application like Acumatica, SAP, Orion, Salesforce.com, SugarCRM and, SalesLogix.