Shipping can significantly affect your brand's reputation because it's the last interaction that consumers have with you before they decide whether to become repeat customers. For any business, timely delivery of the merchandise to customers is a top priority. But using manual processes to Shipping products can result in higher shipping rates, which translates into higher consumer prices. Manufacturers and distributors can automate their shipping processes with pack-and-ship software, which can help reduce manual labour and improve customer satisfaction.
What Is Shipping Software?
Shipping software, also called deployment software, is designed to help companies ensure that the developed software has been thoroughly tested and meets all quality standards before being sent to customers. Shipping software provides companies with a comprehensive and easy-to-use platform for managing customer shipments, from label creation to delivery confirmation.  In the not-too-distant past, different companies might have had other software solutions for each carrier, which meant that they had to switch between systems to get rate information, jot it down and then compare it. 
Manual online rate-finding methods are still prevalent in Less-Than-Truckload shipping. Shipping rates are generally set by carriers and can be found on their websites. It can be time-consuming, especially when you need to simultaneously see rates for multiple pages. Modern shipping solutions allow you to synchronize your shipment with various shipping carriers and compare prices to choose the most affordable rate. With shipping software, you can monitor your freight in real-time so that if an issue arises—such as a delay or a package being delivered to the wrong address—you can notify the customer immediately. 
Shipping platforms streamline the process of creating and printing labels for outgoing shipments. Most shipping software will include these features. But if you need to ship products from multiple locations or with trading partners that use a different ERP system than you do, then you will need an integrated shipping solution. 
Beyond Shipping Software: A Fully Integrated Packaging and Shipment Solution. To achieve the most benefit from your shipping solution, you must integrate it with your ERP. Many large trading partners are shifting responsibility for shipping to their vendors to lower costs. As a result, retailers are asking for individual packages instead of pallets. You must ship directly to your trading partners' customers and handle labelling and branding yourself. An integrated shipping solution can streamline the processes involved in order processing and shipping, allowing us to focus on other aspects of the business. 
When not using integrated shipping, shipments tend to be disorganized.
Receive orders from retail partners. 
To ensure that the items are in stock, contact the warehouse.
Process the customer's order and verify shipping details. 
Compare rates from various carriers, then manually calculate the best rate. 
Order information should be sent to the warehouse with the chosen carrier. 
The warehouse team fulfils orders by picking and packing them. 
Print labels manually, checking each label to meet your customer's requirements. 
Label the packages. 
Note the actual shipping charges and tracking information. 
Enter the freight cost and tracking information manually. 
These processes are slow and may involve manual data-entry errors.
Acumatica Shipping integrates with Acumatica ERP to automate and streamline your shipping processes. With reduced manual data entry and siloed shipping processes, Acumatica Ship allows your organization to work with the same information across all departments in a centralized hub.
Integrated Shipping Solutions Offer Many Benefits
Reduce freight costs: Integrated shipping solutions are essential to meeting high demand and customer expectations. Here are four ways that an integrated shipping solution can boost your business. Acumatica can automatically select the best shipping carrier and service based on your custom parameters. This software calculates costs and provides the cheapest, most efficient shipping options. You'll save time and get the best possible shipping rates. 
Acumatica simplifies shipping small parcels and less-than-truckload (LTL) carriers by offering a unified view of carrier options. You can save more money by choosing a different return carrier than outbound, and you can shop rates by page, mode or both. 
Reduce shipping complexity with UPS: Shipping streamlines the complex processes involved in shipping orders. It plugs into Acumatica ERP and coordinates shipment processing from start to finish, allowing you to access line-item detail to automate documentation for international, hazmat, and BOL reports. 
Acumatica Shipping can generate branded packing slips and GS-128 labels in seconds. Batch shipping functionality allows you to process large order volumes at one time. Acumatica Ship automatically sends tracking numbers, SCAC codes, 856 Automated Shipping Notices (ASN) and other EDI information to your EDI provider. 
Minimize errors and save time: Acumatica Shipping allows you to set up the interface so that the destination fields are mapped and translated according to your individual needs. For example, we can set up free shipping for long-standing customers' freight rates to your account upon setup. It will eliminate the need for manual data entry mistakes. 
Acumatica Shipping automates printing and assigning shipping labels, reducing errors and speeding up the order-processing process. The product can be shipped out faster with the correct paperwork, eliminating the need for emailing orders to the warehouse and printing out separate paperwork. The warehouse team can scan an invoice or order number, and pre-printed labels will automatically print. 
Make better decisions: Acumatica Shipping offers built-in reporting and analytics with a customizable dashboard. A front office and management teams can view shipment history, shipping metrics reports on late deliveries, and spend analysis by shipment amount. 
 Acumatica Shipping helps you make informed decisions about your freight spend by providing metrics on every carrier you have used, including those trading partners that require you to use their third-party billing account. 
Tayana Solutions offers end-to-end software consulting for eCommerce, Vendor Portal, and WooCommerce Integration. The company specializes in Process Manufacturing, offering services to meet the unique demands of that industry. It is a Gold Certified VAR and ISV partner for Acumatica.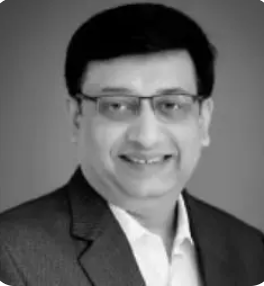 Vijay comes with a vast experience in ERP and enterprise solutions space with about 20 years of experience in various packaged application like Acumatica, SAP, Orion, Salesforce.com, SugarCRM and, SalesLogix.