Whether you are a large or small warehouse owner, effective inventory management can help you increase revenue and improve capital allocation. Accurate inventory tracking and control allow you to use your storage space more efficiently, identify market trends, and proactively prepare stocks to meet popular demands.
You need a robust warehouse management system to operate a warehouse efficiently and effectively. If you rely on a software package that lacks appropriate features, your overhead costs will increase, and the efficiency of your facility will decrease.
Why You Should Find the Right WMS Solution
Gartner defines a warehouse management system as "software that helps execute warehouse and distribution centre operations in a highly efficient manner."  
The right WMS software includes all the essential features for processing data efficiently and accurately. It can coordinate stock movements within the warehouse, produce accurate reports, and handle large transactions in multiple payment modes.
A well-implemented warehouse management system helps improve operational efficiency and facilitates warehouse automation to increase asset utilization. It, in turn, allows you to monitor work processes at various levels more. An appropriate WMS can achieve these inventory control and output speed improvements.
7 Steps to Selecting a Warehouse Management System
Optimized space and low operating costs
Increased inventory accuracy through improved stock visibility
Improved traceability and fewer picking errors will result.
Effective labour management can lead to higher productivity.
Internal automation can improve responsiveness and customer service.
Supply chain management with integrated shipment tracking
Process improvement and paperwork reduction are ongoing efforts.
What factors should be considered when choosing a warehouse management system?
Acumatica's modern-day warehouse management solution enables you to perform various functions. For example, the software can help you track inventory as it moves through the warehouse and ensures that goods are inspected, procured, accepted, stored, picked and packed appropriately. This Acumatica ERP solution helps you run your business more successfully by monitoring every step involved in inventory movement.
Integrates seamlessly with other software applications.
When your warehouse management solution supports integration with Acumatica and other software, it streamlines operations across the organization. It ensures that all information is synchronized and stored on a single platform. Information uniformity expedites warehouse processes like inventory layout planning, order fulfilment, picking and packing options, billing and invoicing, creating reports, and more.
A mobile-ready system provides anytime, anywhere access.
Access to your warehouse information, available anytime and anywhere, would allow you to stay updated about your business around the clock.
Cloud-based warehouse management software offers mobility. It's accessible from mobile devices, allowing you to view purchase orders, raw materials procured, and finished goods stocked on the go. The system lets your on-site workers record transactions, generate reports and manage daily tasks from their smartphones. It facilitates effortless information visibility and better data utilization.
In addition, a cloud ERP system for warehouse management is easier and faster to implement than its on-premise counterpart. It can safely back up business information to be recovered in case of system error.
Data collection and tracking across the department
Inventory management is a time-consuming, detail-oriented task requiring you to keep thorough records to accurately predict when to restock your products.
To ensure that processes run smoothly, every department of a warehouse business must maintain accurate records on goods receipts concerning purchase or production orders. The warehouse management system with barcode and RFID (radio frequency identification) scanner compatibility makes all steps involved in product tracking effortless.
This system also provides advanced tools to filter data for analysis, enabling you to highlight areas that need improvement. It includes business insights so that you can make informed decisions.
Performance review
When you use a warehouse management system (WMS), you can define performance standards for every aspect of warehouse operations—from optimal order picking to the efficient storing of inventory. The system can also allow you to create incentives that encourage employees to work harder. This competitive atmosphere on the shop floor results in higher overall efficiency throughout your warehouse.
A user-friendly interface makes the program easy to use.
Warehouse management software that is easy to use saves your employees' time on training. The user-friendly interface offers straightforward navigation, enabling staff to fully leverage the system's functionalities. You need less time to set up the system, and it can be quickly adapted to new requirements to make monitoring daily operations effortless.
Scalable solution for business growth
A growing business needs a scalable solution that can be adapted to meet future requirements. Without such a solution, as your warehouse business expands and you have more employees and data to manage, you might need to conduct a long-drawn and hectic process of selecting and deploying new software.
Scalability is essential to lower maintenance costs, improve user experience, and increase software agility.
The service provider's track record is proven.
The best ERP providers offer timely support, responsive customer service, and experience helping businesses like yours. So, before deciding, ensure that the company you choose to work with has these traits.
Do you need a warehouse management system?
When choosing warehouse management software, you need to be sure that it offers all the necessary functionalities for managing a warehouse.
Acumatica provides software solutions to help you manage the day-to-day warehouse operations. The system tracks and controls the movement of inventory and supplies to create a profit-generating warehouse business.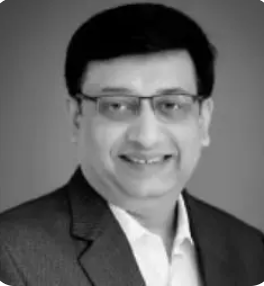 Vijay comes with a vast experience in ERP and enterprise solutions space with about 20 years of experience in various packaged application like Acumatica, SAP, Orion, Salesforce.com, SugarCRM and, SalesLogix.