Automated inventory management systems can help you save time and money, improve accuracy and reduce the need for repetitive tasks. Your business will run more efficiently and cost-effectively with an inventory management system.
Suppose your organization still relies on traditional methods and ageing, disparate software to manage its purchase orders, sales orders, and product inventory. In that case, it may be hindering its team's productivity and undermining the company's long-term growth.
Businesses that want to accelerate their growth and mitigate the issues associated with traditional inventory and order management tactics should consider automating these processes using modern enterprise resource planning (ERP) technology.
Adopting the right ERP software can significantly enhance your ability to manage mission-critical tasks and improve business efficiency.  
ERP software is designed to help businesses embrace automation.  
Enterprise resource planning (ERP) software solutions include tools and technology to automate inventory, order management and other business processes. A modern ERP solution will replace older systems with a unified solution that provides superior organizational oversight and visibility.
Removing old and varying systems will pave the way for automation and eliminate discrepancies between sales orders, purchase orders, and inventory. It will enable you to make informed business decisions based on accurate, timely data about current stock.
The advantages of automating inventory and order management include the following:  
Automating inventory and order management with ERP software can provide numerous benefits, including:
Reduce the number of errors
Even seemingly insignificant errors can translate to sizable costs and profit losses for your business. Data-entry mistakes are almost inevitable if your organization manually handles inventory, sales, and purchase orders.
Automating manual processes will significantly reduce the likelihood of costly errors because your data will be automatically relayed to all relevant systems once entered into your database.
Increase your team's productivity
By implementing automation using ERP software, employees can focus more on critical organizational challenges, increasing their productivity. For example, if you could increase team productivity by 10%, your business would be more profitable.
Increase Your Profitability 
Automating inventory and order management can decrease the costs of these business-critical tasks. Leading-edge ERP software will help you track, monitor and manage your inventory list.
You can use these insights to make informed resource allocation and inventory management decisions.
Acumatica ERP is the ideal inventory automation tool because it can help you manage your business more efficiently.  
Acumatica ERP is a cloud-based software platform with various modules, including numerous industry-specific solutions. It is purpose-built for businesses operating in sectors like manufacturing and distribution. As such, Acumatica ERP can integrate with your existing technology stack and automate traditionally manual workflows.
Acumatica ERP is powerful and flexible but also easy to use. This ease of use will enable you to quickly take advantage of its automation capabilities, decreasing the time required before you see value from your new technology investment.
To keep up with increasingly competitive distribution and manufacturing organizations, your organization must increase business efficiency by automating inventory and order management. To do that, you will first need to implement Acumatica ERP software. Acumatica has partnered with many companies to help them successfully implement their solutions, including yours.
TayanaSolutions, a Gold Certified Partner of Acumatica, provides software consulting services to the manufacturing industry. We specialize in production management and quality control with Process Manufacturing solutions from Acumatica. Please visit our website for more information on our company, or contact us about our services.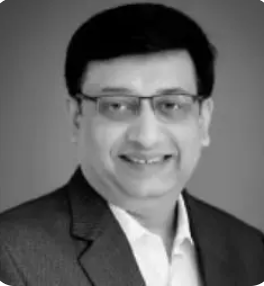 Vijay comes with a vast experience in ERP and enterprise solutions space with about 20 years of experience in various packaged application like Acumatica, SAP, Orion, Salesforce.com, SugarCRM and, SalesLogix.