Running a business comes with various financial, legal, and operational risks. It's essential to have measures in place to help protect against them. To do so, invest in a cloud ERP solution that can reduce these potential disruptions while contributing to your long-term success.
What is cloud-based enterprise resource planning? 
ERP systems collect and organize data from a business's various operations and centralize it in one place. It gives companies better visibility and control over their operations, reducing risk. Cloud-based ERP solutions take this concept further by storing data on secure servers offsite, which has many additional benefits, including reducing the risk of data loss due to hardware failure or theft.
Cloud ERP can give you peace of mind by reducing the risk involved in your business. Let's consider seven ways a cloud ERP system can reduce the risk for your business: 
Security has been improved
Cloud-based ERP systems offer advanced security features, including reduced data theft or leakage risk and improved access management features. Taking advantage of the benefits of a cloud-based ERP system guarantees enhanced security of your confidential data and effective prevention against potential cyber threats.
Automatic backups ensure that your data is safe
Cloud ERP systems offer automated backups, making this a great way to reduce risk while saving time. Automatic backups are one of many powerful features cloud ERP systems provide, giving you unparalleled security and streamlined processes.
Disaster recovery planning 
Cloud ERP solutions provide customers with disaster recovery plans and other contingencies, so they can rest assured knowing their worst contingencies are covered. With instant access to information always backed up and secured, businesses have confidence that they'll be in contention for bouncing back quickly with comprehensive plans no matter the severity of lousy luck knocking on their door.
Scalability   
Cloud ERP makes it easier to ensure that data is adequately protected while scaling up or down is as simple as changing your subscription plan. With cloud ERP in place, you can run outdated software or become overwhelmed as your business grows. 
Flexibility 
Flexibility is one of the critical advantages of cloud ERP solutions, which can help reduce risk by providing businesses with greater adaptability to changing business requirements or unforeseen events. Marketing professionals and data analysts can benefit from this new age of digital reliability and assurance that their information is always correct where it left it.
Cost savings 
Cloud-based enterprise resource planning (ERP) solutions offer a flexible, cost-effective alternative to traditional on-premise systems. This approach is more flexible and efficient regarding pricing structure costs for businesses.
Improved compliance with corporate policy 
To ensure safety and compliance, supply chain professionals must leverage the power of real-time data collection and traceability. It allows them to swiftly identify and address problems before they become risks. Additionally, organizations can ensure long-term scalability by avoiding potential liabilities due to outdated technologies.
Acumatica Cloud ERP is a business platform that helps companies of all sizes to transform their operations. Acumatica's flexible enterprise solution allows companies to manage every aspect of their business digitally, allowing for smooth growth and expansion. 
Tayana Solutions, a software consulting company with Gold Certified VAR and ISV status from Acumatica, provides e-Commerce, customization and manufacturing services to clients in the process manufacturing industry. Visit www.tayanasolutions.com to learn more about Tayana Solutions' compassionate approach to digital transformation.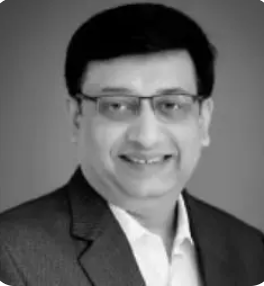 Vijay comes with a vast experience in ERP and enterprise solutions space with about 20 years of experience in various packaged application like Acumatica, SAP, Orion, Salesforce.com, SugarCRM and, SalesLogix.