As the cannabis and hemp industries grow, technology can help leaders set a solid foundation for continued growth. This transformation begins with harnessing and utilizing data at every touchpoint.
Cannabis operations collect incredible information from when a product is planted until it's sold. If your business is not analyzing the insights gained from customer feedback, a cannabis ERP system can help.
Industry stakeholders gather, organize and manage critical data points in one centralized database using specialized ERP software.
In addition to standard business functions such as accounting, human resources and sales, a cannabis-centric system is designed to capture data on industry-specific activities such as growing and cultivation. Our Acumatica Cloud ERP helps you to leverage your cannabis business.
When looking for a cannabis ERP system, there are several features to consider.
As you begin to consider which ERP system is right for your cannabis business, you'll quickly realize there are many options. Here are a few features to look for as you weigh your options.
Greenhouse Management Online
A cultivation management system integrated into an enterprise resource planning (ERP) solution gives cannabis greenhouse owners the ability to remotely manage critical aspects of their operations.
By overseeing growing conditions and regulatory compliance, adjusting labour needs and making timely decisions, growers can monitor their crops more accurately.
It also streamlines operations across the entire supply chain, making tracking every stage of plant growth, harvesting, and yields easy.
The data is growing
A robust CMS system allows you to keep an eye on the growth of your cannabis plants. It will automatically track all stages of strain-specific plant development, including metrics on how the following factors affect overall yield:
Moisture
Fertilizer applications
Feeding schedules
Pruning schedules
By reviewing this data, you can learn how to replicate ideal growing conditions in the future, resulting in more extensive and profitable yields.
Regulatory Compliance
State regulations require cannabis growers to keep detailed inventories of their plants. It includes knowing how their plants are doing at each stage of their lifecycle, from the initial vegetative stage to the final harvesting stage.
Once you establish a growth schedule in your CMS and integrate it with your ERP system, complying with regulations becomes much more accessible. Each plant is assigned an ID number, and each batch has a name, so you're always up-to-date on the plants' condition.
You can track a variety of things, including:
Total number of plants produced
Plant genetics (terpene profiles, THC and CBD potency)
waste or loss
Container type
Wet and dry material weight
Batch clone potency
Facility locations
Once captured, you can use the data to streamline regulatory reporting. It can help you plan for future productions.
Production Management
A well-oiled cannabis operation requires scheduling and production management to achieve peak efficiency and output. With the right ERP software, you can optimize these workflows to improve productivity and increase production.
Inventory Control
The Acumatica ERP system for cannabis you select will have sophisticated functions for inventory management, which helps to meet compliance and prevents theft.
With this kind of tracking platform, you can record the history of each plant from its original planting to harvest and sale.
Financial Reporting
In addition to the sales side of this industry, many administrative functions keep a business going. For this reason, ERP software should be equipped with the accounting features you need.
These tools include:
Real-time cost analyses (COGS)
Tax and financial reporting
This data streamlines report creation and expedites invoices and purchase orders, reducing errors caused by human processing.
Conclusion
In an industry growing as quickly and competitively as cannabis, investing in an ERP system that can automate and facilitate core business functions is essential.
How Can Acumatica Cloud ERP help you?
We hope this information is helpful for your business. Our team of ERP consultants can help you evaluate your options against this list to ensure it includes the features and functions you need. Contact us for more information about Acumatica Cloud ERP for Cannabis.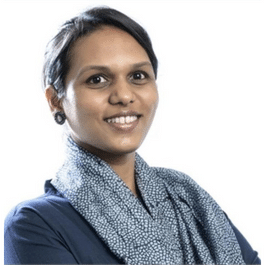 Sangeetha brings 20 years of experience in Information Technology which includes Solution architecting, building micro services, research, and evaluation of business applications, integrating apps.