A Five-Key Framework for Compliance in Pharma
The challenge of continually meeting regulatory compliance standards and responding to continuous change can overwhelm pharmaceutical companies.
Compliance champions know that policies are not enough to protect your business. If you're content with simply following existing protocols, then this post is not for you. The compliance industry is changing rapidly, and it's time to step up your game!
Before we go further, A brief Introduction about Acu Process Manufacturing (APM).
The Acumatica xRP platform is a versatile architectural framework and application development platform and uses the world's best cloud and mobile technology. Tayana is an ISV partner of Acumatica and using the xRP platform it has built an extension to Acumatica, called Acu Process Manufacturing Suite. This process manufacturing software extension has very complex and comprehensive features specific to Process Manufacturing. Tayana has extended the Inventory Module of Acumatica to suit the process manufacturing while leveraging the powerful Accounting, Sales & Purchase capabilities of Acumatica. 
Now, here we go with five key frameworks:
1. Compliance with data-privacy laws is hard to achieve and affects the entire organization.
Once, pharmaceutical companies managed compliance responsibilities by team or department. But since that strategy no longer works, they need a new approach.
Compliance risk has become more complicated for pharmaceutical companies. This is because many of these companies were not aware of all the compliance signs and their responsibilities.
Regulations can be tricky to understand, and compliance responsibilities can change over time. This makes it hard to assign responsibilities or meet them.
Many companies investigate the effectiveness of internal compliance committees. Mature companies often establish these committees to monitor internal activities and keep potential problems from arising down the line.
Since the beginning of time, human needs have changed. This has required companies to develop creative solutions to meet regulatory requirements. Before the year 2000, it was easier for companies to avoid regulatory compliance. Nowadays, organizations must develop an integrated approach to their compliance programs.
In Acu Manufacturing, we keep updating compliances and amended policies. That keeps upgraded Manufacturing Process and you lead. You can join a detailed demo here.
2. How important is corporate compliance to a global company?
As they say, "Where there's a will, there's away." Even though most global companies have compliance officers in their home offices, it is not uncommon for them to neglect their smaller offices. Regulatory compliance changes can impact smaller markets the hardest. If you do not dedicate resources, you can be exposed to compliance risk and face significant penalties. 
Create a center of "compliance excellence" where new employees can consult with seasoned compliance officers located at the corporate headquarters. 
You can read blogs related to compliance. Also, while we Implement Acu Process Manufacturing, we provide a compliance checklist integrated on Installations. Let's have a brief video call and see in a DEMO CALL 
3. Compliance solutions exist that can improve efficiency.
Audits and inspections can be dangerous, but the continuous readiness model–this program can make it safer.
Companies fear non-compliance more than they fear overpaying for compliance. The reason is simple. Non-compliance results in enormous costs, including damaged reputations, costly fines and possible jail time.
As the budget increases, leaders and chief compliance officers can provide value to the business on a larger scale through initiatives like: 
Gaining a competitive advantage through outsourcing 
Planning compliance tasks and processes 
Mitigate new or emerging risks 
An organization that's looking to grow should take advantage of new investment opportunities by developing areas like its data management, regulatory policy and supply chain.
Acu Process Manufacturing adds value and saves costs and mental ruts. Join this call now. Join Now
4. Big Data remains largely unaddressed in terms of compliance.
Pharmaceutical companies around the world are investing in "Big Data"—that is, the use of computer analysis to uncover and understand trends in hard-to-quantify data—in hopes that it will mitigate compliance weaknesses in their organizations. But harnessing Big Data's full potential proves more challenging than expected.
In our research, we identified two common challenges to effective data use:
Overcoming legacy IT infrastructure and technologies.
Legacy data is the bane of compliance programs. Complying with regulations is nearly impossible—what are you going to do, merge manual data entry with your existing system and hope it works? A pragmatic approach will leave your business exposed to regulatory failure.
Non-compliance reporting.
Manual reporting systems are not cost-effective and they can be extremely error-prone, leading to dangerous and costly consequences. Reporting procedures need to be computerized to better manage compliance needs. 
Real-time compliance reporting is a basic requirement for effective regulatory compliance, but competent IT teams can only manage those systems effectively if they have drill-down capacity.
Accessing data at the granular level and in real-time provides organizations with a bird's-eye view of regulatory changes that impact their businesses. This allows them to minimize the impact of non-compliance.
Compliance is about managing the relationship between a pharmaceutical company and the government agencies that regulate its products. To be successful in this endeavor, a company needs to do more than simply comply with regulations; it needs to build an environment of compliance.
5. Business innovation is spurred by regulatory change
In the pharmaceutical industry, maintaining regulatory integrity in the face of intense market innovation is a constant challenge.
The US Food and Drug Administration (FDA), the European Medicines Agency (EMA), and other regulatory agencies continue to impose a variety of innovative regulations on pharmaceutical companies.
Pharmaceutical companies are looking for ways to reconcile their two imperatives—innovation and compliance. Modern software and the latest technologies can help organizations scale Agile development while still keeping compliance standards and controls intact.
In Short Note
As regulatory changes continue to be introduced, the pharmaceutical industry must adapt. Innovation and efficiency are critical, not only to addressing patient needs but also to maintaining its leadership in the industry. Pharmaceutical companies need an integrated view that takes into consideration Big Data and a modernized approach to compliance. 
To learn how to avoid risks as they are relating to automation, Join Full DEMO CALL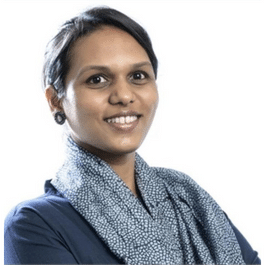 Sangeetha brings 20 years of experience in Information Technology which includes Solution architecting, building micro services, research, and evaluation of business applications, integrating apps.