What Are the Elements of a Quality Process Manufacturing System?
Problems with quality will negatively affect your relationships with customers, suppliers, and the production team. Act on quality or face the consequences! 
To improve the quality of process manufacturing Systems in the business environment, check out these ways to avoid making potentially life-threatening mistakes. 
An introduction to the solution Acu Process Manufacturing
The Acumatica xRP platform is a versatile framework and mobile application development platform that uses the world's best cloud and mobile technology. Tayana, an ISV partner of Acumatica, has extended Acu Inventory to suit process manufacturing, leveraging powerful Accounting, Sales & Purchase capabilities of Acumatica.
Quality process manufacturing System Required.
Over the centuries, the quality process manufacturing System has been reinvented in countless ways in an attempt to solve manufacturing problems and speed up manufacturing. Quality process manufacturing System traces its roots back to medieval guilds, but the concept was refined and enhanced. Eleven essential elements that constitute the framework for quality have been identified; those are: 
Structural Changes of manufacturing or production houses
Every organization should consider a culture of quality when managing change. Whether it's about changing policies, SOPs, manufacturing processes or facilities, there is a need for a standardized change manufacturing process system that supports organizational changes without impacting ongoing operations.
Our Acu Process Manufacturing System is the best example. Join a demo call for more clarity.
Training, Engagement and Retention
To run a successful business, your employees need to be highly skilled. Also, they should be motivated and engaged at all times. Use a comprehensive training management system to maintain their competency in all assigned tasks. 
Calibration and Maintenance of Equipment
When you have to calibrate or maintain production equipment manually, someone has to be in charge of ensuring that all the equipment is calibrated and maintained at regular intervals. This can be demanding if you're working on a large scale. To help streamline processes and save time and effort, it's best to use a calibration and maintenance management software solution that automates these tasks.
Good management of inventory and suppliers
Supplier quality process manufacturing System is important when it comes to ensuring that the materials and supplies that you use are of high quality. Inventory management software can help you protect them from getting damaged. Using such software, you can streamline all your supplier-related activities, including supplier qualification, selection, onboarding, audits, and more.
Process Control Management
Process controls help produce consistent quality results. QC processes include the following in process control:
Evaluation and Validation.
Verification of the Methods Used.
Assortment/Classification.
Evaluation and Validation.
If you have trouble with process control, you can get a leg up on the competition by installing design control software. A software's digital signature capability will ensure compliance with the law.
Checklist of Documents and Records
Document management is the central focus of a company's information technology department and goes hand in hand with security. Some documents, like standard operating procedures, ensure that each process continues to operate smoothly. Document-handling software helps to ensure that documents are kept current, accurate and well organized. Spotting the right document-handling software is crucial for companies seeking growth. 
The Importance of Nonconformance Management
"Nonconformance" means any deviation from the standard. There are naturally occurring issues that don't have a root cause, which a lot of times fall into the "normal" category. These can be identified by QMS software and investigated to determine the root cause. A QMS software will also help you categorize quality errors on a risk severity scale and rate of occurrence in order to focus on major, moderate, and low-level risks accordingly.
Risks of not conducting a risk assessment
To assess risk and avoid risk-induced failure in your processes, try using CAPA management software to gauge the performance of your processes against internal or external metrics, like those published by industry benchmarks. A quality manager, an internal auditor, or an external inspector will conduct the risk assessment. You can streamline the process of quality assurance if you use a robust software program to help you identify risks early instead of waiting for a process failure to occur before taking action.
Improve Your Audits & Processes
An effective quality process manufacturing System requires that you continually improve business processes. Your QMS should include not only corrective action, but also preventive action. Furthermore, we recommend that you invest in audit management software to recognize and automate significant improvements to internal processes. The right audit management software will help you quickly analyze the quality trends to make informed business decisions while eliminating all the inconsistencies from your quality system. It also drives continuous improvements.
Never stop looking for ways to make a great experience even better
As excellent customer service is the primary goal of every business, a quality process manufacturing System should be able to increase this particular idea by offering high-quality products and other services. Therefore, businesses need to understand customers' needs and use feedback/complaints from them to improve. So, it would be best to use a complaints management system to track customer complaints and respond to them in time.
Safety and Building Features
A company's safety, security, and cleanliness depend on well-defined procedures and standards. Physical security, safety procedures, and ergonomics are all part of an organization's overall quality process manufacturing System. A suitable quality process manufacturing System software can help you create and circulate all the quality related documents across the organization efficiently. It further ensures that all your quality teams are on the same page, regardless of their geographical locations.
Software plays an increasingly important role in quality process manufacturing System.
Quality process manufacturing System is the coordination of activities that a company undertakes to control and direct quality.
A quality process manufacturing System must be full of integrity, honor and trust. It must thoroughly examine all aspects of your business and make sure that they work together in order to create a consistent quality standard through the use of continuous improvement processes and root cause analysis. If your management system lacks integrity or is not coordinated, the results can devastate your business.
Creating and maintaining a quality process manufacturing System is much easier using ISO standards, but implementing a paper-based system can be challenging. Software reduces labor hours and ensures that every step of the process is adhered to.
A good quality system can help you save money, effort, and time by standardizing your core processes and keeping things under control. For example, you can create a closed-loop quality system to manage your activities more efficiently.
By using cloud-based QMS qualities to create solid quality baselines, companies of all types can ensure that their businesses are meeting ISO and FDA guidelines.
If your company is looking for an enterprise-quality quality process manufacturing System that can help you manage quality processes and create an integrated, robust, and future-ready system for all your business needs, check out our product.
Let's discuss more over the call: SCHEDULE NOW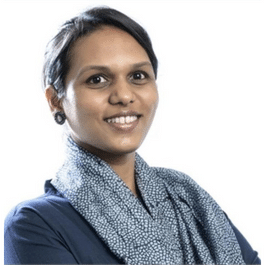 Sangeetha brings 20 years of experience in Information Technology which includes Solution architecting, building micro services, research, and evaluation of business applications, integrating apps.