As 2023 approaches, food and beverage companies will face continued difficulties caused by supply chain delays, product shortages, and other factors. These concerns are expected to hinder growth shortly.
In 2023, the International Foodservice Manufacturers Association (IMFA) estimates "operator spending in the foodservice industry will decline by 0.1 per cent compared to 2022, considered flat on a real basis."
The International Federation of the Phonographic Industry predicts that the industry will experience inflation of 7.7%, leading to high-priced goods and increased expenditure.
If an economic recession occurred in 2022, supply chain constraints and labour shortages would appear, as well as a more significant number of white-collar employees continuing to work remotely rather than in the office.
To address the challenges of food and beverage manufacturing, they must first assess the technology they use to manage their manufacturing processes. These manufacturers then need to implement food and beverage ERP strategies, which should be tailored to reflect the unique needs of individual companies.
If your business is still using a legacy ERP system to manage complex processes, then you're likely grappling with siloed data and the errors that come with manual procedures. But a modern ERP solution like Acumatica can help you automate and connect your business processes, enabling you to respond resiliently to unexpected challenges.
How an ERP Implementation Can Transform the Way a Business Operates
Acumatica ERP software can integrate multiple business systems. For instance, Acumatica can merge financials, order management, and quality management with EDI transactions, sales reporting, and regulatory compliance so you can access company-wide data from a central repository at any time from anywhere. It can seamlessly integrate with third-party applications, such as accounting software, to create a custom solution.
In the following, we will explore how Acumatica's capabilities can help food and beverage manufacturers meet their business goals and increase efficiency.
1. Optimized workflows and data
Food and beverage ERP strategies must be flexible enough to respond quickly to an organization's changing needs while providing accurate, up-to-date information throughout the supply chain. Disconnected systems, shifting conditions and evolving regulations make it difficult for leaders to acquire the data they need to make informed decisions.
Acumatica's cloud-based ERP system enables businesses to collect and analyze data from every area of their organization in a single dashboard, providing a complete view of the company and immediate access to information necessary for data-driven decision-making.
2. Energizing production lines and operations
Food and beverage manufacturers often work with various materials and products. Many still use spreadsheets to manually track inventory, which leaves them vulnerable to human error.
Acumatica's inventory management software allows businesses to better use their inventory, providing accurate information to all employees while enabling them to oversee and analyze production lines and transactions across multiple channels and platforms.
3. Shortened cycles for hiring and staffing
Today's manufacturers need help finding employees for open positions. They are placing a strong emphasis on recruiting and retaining employees.
Acumatica gives business leaders a dashboard that shows accurate data about their current staffing resources, labour rates, and costs. It also helps them identify areas where they need to increase or decrease their workforce, which allows them to reduce the amount of time spent on administrative tasks.
In a recent article in Acumatica's blog, Martha Lucia Groulx writes, "With ERP systems, people, processes and records are brought under one umbrella. Employees don't have to switch from one system to another, saving them time and effort. Managers have a 360-degree view of the business, including the workload and resourcing of their teams, which provides insight into where and why pain points exist. Working smarter with fewer people is a reality when SMBs implement the right ERP system."
4. Streamlined quality assurance and management procedures
Food and beverage manufacturers must adhere to government regulations regarding quality and safety, according to Acumatica's "Manufacturing: Food and Beverage Industry Digest."
Companies must track their inventory carefully, adhere to strict regulatory standards, and prevent spoilage. Companies also risk fines if they sell expired or damaged goods for a reduced price.
Acumatica enables manufacturers to monitor product quality and safety, meet regulatory requirements, and exceed customer expectations by providing the quality testing capabilities, certificates of analysis (COA), AQLs, sampling features, traceability and recall notices (and more) that its customers need to succeed.
Acumatica's cloud-based ERP solution helps food and beverage manufacturers improve their operations by integrating and optimizing workflows, managing inventory, assisting with hiring/retaining employees, ensuring food quality and safety, and much more.
Tayana Solutions is a Gold Certified Partner of Acumatica. Specializing in production management, process manufacturing, and quality control software, we provide software consulting services to the manufacturing industry. Please visit www.TayanaSolutions.com for more information regarding our products and services.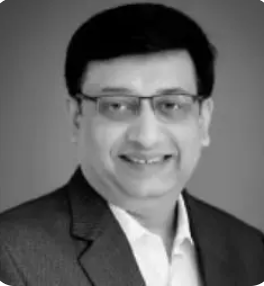 Vijay comes with a vast experience in ERP and enterprise solutions space with about 20 years of experience in various packaged application like Acumatica, SAP, Orion, Salesforce.com, SugarCRM and, SalesLogix.