Sustainability, traceability, and authenticity are hot business buzzwords for manufacturers today. However, legislation may force businesses to change their practices—or risk facing negative publicity and even legal action. Good and bad examples have emerged across various industries, including the food and beverage sector, which faces challenges such as traceability that can be difficult to overcome without an automated solution. 
6 principles to follow for a more sustainable lifestyle
I describe a renewed focus on sustainability as having six key pillars. All of these are linked to saving money and increasing efficiency; they have nothing to do with being an environmentalist. Many studies have shown that the implementation of sustainable practices reduces costs and increases profits.
Cost savings and Efficiency
As a result, sustainability efforts often start by encouraging manufacturers to examine their business processes and products. This can lead them to create more environmentally friendly products by reengineering them or using recycled materials instead of virgin materials. This helps reduce costs for the company in addition to minimizing pollution.
For instance, if you were to observe steam exiting a factory's smokestack, you could ask yourself: "What other uses could I find for this steam? Could I apply it to decrease my heating bill?"
Shareholders & Investment
The third pillar is shareholders. If we look at a recent report on investment in environmental, social governance, or ESG funds, we can see that the number of such funds has increased by 48% over the last few years. Millennials are also increasingly interested in investing only in ESG funds: 9 out of 11 millennials say they want to invest in ESG funds. 
Attracting and engaging employees
Sustainable companies find it easier to attract employees. A study showed that students were more likely to apply for employment at a company that practices sustainable business. Employees benefit from working for such employers, and turnover rates are lower, which saves money.
Customer loyalty
Customers are increasingly concerned about the environmental impact their purchases have. Manufacturers are responding by offering sustainable products.
Fostering innovation
Sustainable manufacturing enables companies to innovate how they manufacture, and this approach has been used by manufacturers such as 3M, who embed sustainability into their innovation process. For instance, Nike reduced its waste by 80% with its 1 billion-plus Flyknit line, which uses far fewer materials than conventional shoes. 
Improve risk management
My favourite story of all time is the Perrier incident of 1992, which illustrates the importance of risk mitigation. Perrier had a favourite bottled water product recalled in 120 countries at its own expense due to benzene. The recall cost the company £250 million and reduced its share price by 37%. 
The company eventually sold the chocolate to Nestle, which is just one example of how a lack of product tracking can lead to disastrous consequences. And countless other stories support this argument. If you Google "product recalls" in the U.S., there are about three recalls every day of the week. 
It is evident that some industries are taking a more sustainable approach than others, and there are many reasons for this. 
Renewable resources are critical to the future of manufacturing. Manufacturers such as food and beverage companies, petrochemicals, and chemical companies are setting an example by developing more efficient business models. The Swedish automaker Volvo has appointed a sustainability director who has set goals for reducing non-recyclable plastics within the company and its vehicles. BMW has announced that one of its cars will be 100 per cent recyclable. 
A recent Fiat 500 advertisement illustrates this principle. The commercial features a young woman driving a brand-new Fiat 500 through the countryside. Interspersed with shots of the car are scenes of her sitting on a dock and looking out over the ocean. The voiceover announces, "One hundred per cent of our seats are made from recycled ocean plastic. Not only does this help reduce our carbon footprint, but it's also part of our commitment to sustainability." 
That tells us a lot about how big manufacturers treat sustainability. Their sustainability campaigns are right at the heart of their marketing, which has rippled down through the industry, affecting everyone. 
Here at Acumatica, we are committed to protecting the environment and improving our world. We host an annual conference that brings together some of the brightest people in our industry to discuss how technology can solve significant sustainability issues. 
When Acumatica hosts its annual event, Summit 2023, the company strives to ensure the process is environmentally sustainable. In April 2022, Acumatica received a silver medal from EcoVadis for its sustainability management and performance efforts across four pillars: the environment, labour and human rights, sustainable procurement, and ethics.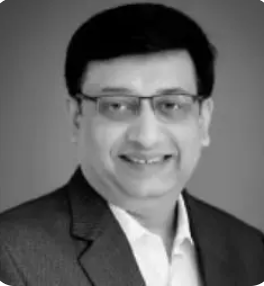 Vijay comes with a vast experience in ERP and enterprise solutions space with about 20 years of experience in various packaged application like Acumatica, SAP, Orion, Salesforce.com, SugarCRM and, SalesLogix.