Acumatica Cloud ERP for Fertilizer Industry.
The fertilizer industry serves as the backbone of the agriculture industry, enabling the world economy to grow. Acumatica Cloud ERP strives to maintain control over development processes, meeting quality standards for all industry verticals. Our Acumatica Cloud ERP for various industries, including manufacturing, construction, healthcare, and education. Acumatica Cloud ERP provides services to chemical and fertilizer companies that use these materials to produce and distribute fertilizers efficiently.
Essential ERP Features or Use for Fertilizers Industry
To succeed in the fertilizers industry, you must customize an ERP solution to target the most critical areas, including crop residue management. The features in fertilizers-based ERP systems vary considerably from those of other industrial applications.
When we closely examine the fertilizer industry, we see that procurement, inventory management, production, and warehouse management are critical. A single integrated fertilizer industry ERP solution can help organize and monitor the processes necessary to operate a fertilizer business.
Acumatica Cloud ERP helps manufacturers better manage their customer and vendor relationships by tracking the details of each transaction. Product specifications are a valuable tool in providing information to consumers about products they are thinking of buying.
This solution improves the records of sales and purchases by providing a means to record and access data at any time. A financial administration can be built by implementing this proposed system. The offered software is available to our customers with customization and interoperability features.
Acumatica Cloud ERP software is a single, integrated system that helps businesses and manufacturers streamline their operations. This system will help you maintain and monitor your business processes and keep you ahead of the competition.
Benefits of Acumatica Cloud ERP designed specifically for Fertilizers Industry
When implementing ERP systems in fertilizers management, it is necessary to customize the system to target critical areas such as crop residue management. The following features enjoyed by fertilizer manufacturers are –
Regulatory Compliance – Agrobusinesses and organizations must comply with government-imposed regulations to ensure the safe handling of crops and food resources. To address this problem, enterprise Resource Management (ERM) for agriculture management must include compliance features that enable agro-farming companies to align their operations with the local regulatory policies.
Warehouse Management – Warehouse management system (WMS) development services can provide organizations with greater visibility across multiple warehouse locations, enabling them to fulfill the orders with minimal errors. Acumatica Cloud ERP software offers complete control over all shipping and delivery processes. It also allows warehouse workers to locate specific items and receive alerts to guide them to wanted locations.
Supply Chain Management – Acumatica Cloud ERP delivers customized supply chain planning and execution solutions, outsourcing development work to on-demand developers. Acumatica Cloud ERP provides benefits like solution integration and technology recommendation to develop supply chain management (SCM) solutions like electronic data interchange (EDI), inventory management systems, and order management systems (OMS).
Accounting and Finance Management – The most sought-after accounting feature in ERP software is financial accounting, which is found in all business areas and industries. Financial accounting is a widespread function in the fertilizer industry that demands its own software program for effective management.
Financial accounting is often a complex process for fertilizer companies, so businesses with this specialization generally use external financial software to manage their finances. Without integrated enterprise resource planning (ERP), financial management could be tedious and prone to human error. To effectively manage the diverse financial processes of a business, there must be a dedicated ERP module in place.
Tayana Solutions Provides end-to-end software consulting, ranging from eCommerce – B2C and B2B Specialization, Customer & Vendor Portal, Manufacturing, Quality, Regulatory Reporting, Customizations, Migrations & Upgrade services, Solutioning for Acumatica Cloud ERP and MYOB.
They specialize in the Process Manufacturing domain catering to the unique set of demands of process manufacturers, Co-Manufacturers, Contract Manufacturers, Toll Manufacturers, R&D-centric Custom Product Formulators, Private Labelling Service Providers, Packaged Product Manufacturers.
The company is a Gold Certified VAR and ISV partner for Acumatica and MYOB. Their process manufacturing solution features to cover verticals such as Oil & Lubricants, Food and Beverages, Pet Food, Chemicals & Fertilizers, Life Science, Bioscience, Pharmaceuticals & Nutraceuticals, Cannabis, Cosmetics, and Personal Care.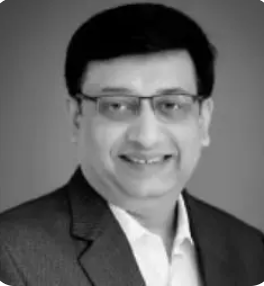 Vijay comes with a vast experience in ERP and enterprise solutions space with about 20 years of experience in various packaged application like Acumatica, SAP, Orion, Salesforce.com, SugarCRM and, SalesLogix.