Acumatica's cloud ERP system is continually a leader in the mid-market by ERP usability, satisfaction, and functionality. On receiving high customer satisfaction scores, Acumatica has been named a leader in the mid-market. International data corporation is the premier provider of advisory services, events for the IT sector, and market intelligence. IDC analysts said that one should consider this company while looking for an adaptable ERP system. This will be beneficial, as it configures to fit your business.  
After a thorough evaluation of Acumatica's capabilities and strategies, the IDC has positioned itself in the leader's category. Other than IDC, other technology analysts like nucleus research, Infotech research group, and G2 specialize in ERP leadership. Nucleus Research has been a global provider of advisory services and ROI-focused technology research since 2000. The momentum rating is based on review growth, employee growth, web growth, social growth, and changes taken yearly.
Nuclear research analyst
The nuclear research analyst expects this platform to continue building depending on their improvement in future edition position and the recent success of the value matrix. G2 is a leading business solution that is based on ratings and reviews from over one million actual users. It is a review platform including sellers, investors, buyers, and analysts. Meanwhile, it is also reported in a four-quadrant grid with high performance, niche, contender, and leader designations using Acumatica tools. 
The most advanced cloud and mobile technology Acumatica's mission from day one have been to produce a cloud-based ERP solution. Together with a versatile platform and unique all-inclusive use of licensing model, it helps small and midsize businesses over the globe. This company has cleared that customer satisfaction and innovation of products are their top priorities. They have shown this, with the establishment of practicing two major releases per year and creating the industry's first customer bill of rights. 
The references noted that Acumatica is simple and easy to use and increases the overall click count through streamlined workflows.
Acumatica is the fastest-growing channel of worldwide partners. Their partners provide access to cloud ERP systems and receive phenomenal training. The Acumatica Partner Program gives them generous margins and ongoing support. Also, it believes that it will provide its innovations and potential to customers with comprehensive cloud ERP solutions. It will meet all the business requirements and continue doing what they do the best.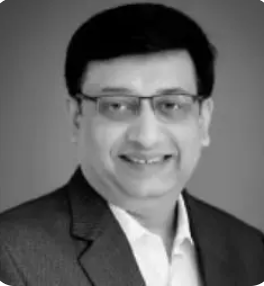 Vijay comes with a vast experience in ERP and enterprise solutions space with about 20 years of experience in various packaged application like Acumatica, SAP, Orion, Salesforce.com, SugarCRM and, SalesLogix.