The chocolate and confectionery industry is a multi-billion-dollar industry. Accurately gauging the market size puts the entire confectionery industry at a net worth of $108 Billion by the end of 2017. The market is further poised to grow at a CAGR of 5.6% till 2024, amounting to more than $158 billion in revenue.
The confectionery manufacturing process is enjoyable, with many myths, wrong concepts, and misconceptions circulating. While many confectionery manufacturers are aware of the myths and false ideas that go round and round, they aren't aware they are even myths or wrong — they only assume them as truths.
While these myths have been around for a long time, we break down five common ones here.
Chocolate and Consumers
Chocolate is often a favorite flavor of American consumers, and ongoing research demonstrates the health benefits of chocolate, further boosting its appeal. Recent studies have revealed that eating dark chocolate might help prevent heart disease by lowering blood pressure and decreasing bad cholesterol. The flavanols found in chocolate also have been shown to improve blood flow, which can help brain function. Other compounds found in cacao beans (the key ingredient in chocolate) include caffeine and theobromine, which links to improved mood, alertness, and concentration.
According to a recent survey, chocolate ranks as one of the most-loved products among U.S. consumers. Nearly three-quarters (73%) of Americans said they love or like chocolate, while just 2% said they dislike or hate it. This finding is consistent with previous surveys, which found that two-thirds (66%) of U.S. adults think chocolate is their favorite treat. The survey also found that 59% of consumers said they had bought chocolate when shopping for groceries in the last 30 days, compared with 44% who had purchased cookies and 44% had purchased candy and gum.
Largest Chocolate Manufacturers
According to some market analysts, manufacturers' constant introduction and launch of new premium chocolate products focusing on price, packaging, and ingredients are likely to drive the global chocolate industry's growth in the coming years. There is an increasing demand for good quality chocolate products in emerging countries like India and China. Many people can afford these luxury brands, and there is a growing trend toward indulgence.
The five best chocolate manufacturers in the world
Mars Wrigley Confectionery (USA)
The American company Mars Inc. owns some of the most famous sweets brands globally, including M&Ms, Galaxy, Snickers, Skittles, and of course, Mars bars. It's $18 billion in sales make it the sixth-largest privately-held company in America.
Ferrero Group (Italy)
Ferrero, founded in Italy, is one of the world's largest chocolate companies, with sales of over $13 billion annually. It invented Ferrero Rocher, which has become one of the top chocolate brands in the world. Other Ferrero brands include Kinder and Nutella.
Hershey Co (USA)
Hershey's, founded in 1894 and named after its famous product, is the largest confectionery company in the U.S. The annual sales of its major products, including chocolate bars, biscuits and wafers, chocolates, hard candy, and other sweets, total approximately $8 billion.
Nestlé SA (Switzerland)
Nestlé has over 335,000 employees, over 2000 brands, including Nescafé and Kit Kat icons, and over $8 billion in annual sales. The food and beverage giant is active in 191 countries around the world.
Mondelēz International (USA)
The American company Mondelez International, now a subsidiary of the multinational conglomerate Kraft Foods, Inc., manufactures some of the most famous confectionery and chocolate brands globally, including Oreo, Milka, and Toblerone, TUC, and Cadbury. It currently operates in some 80 nations and generates annual revenue of approximately $12 billion, earning it a spot among the top 5 largest chocolate companies globally.
Pladis (U.K.)
Pladis, based in London and with international operations, had revenues of $4.5 billion and operated in 120 countries. It has 35 factories in 13 countries and produces chocolate, biscuits, cake, candy, and gum. Its three core brands include Mcvittie's, Ulker, and GODIVA.
Chocolate and Confectionery Manufacturing Process
Step 1 – Raw Material Pre-Treatment
To start the mixing operation of raw materials, it is necessary to pretreat some of them. The cocoa liquor and cocoa butter must be melted down to ensure consistent product quality. There are two methods for melting these ingredients: either in a kiln or in a chocolate tank (with precise temperature control). Before it can be incorporated into the production process, some sugar needs to be crushed finer than its original state to ensure that all product parts have a uniform consistency.
Step 2 – Conching and Refining
In the production of chocolate, one essential process is called conching. The chocolate becomes smooth and creamy by subjecting ingredients to a lengthy grinding and mixing process. At the same time, this process allows different components to mix evenly and create a stable emulsion.
The process of refining chocolate, including grinding, washing, and drying, was invented by European confectioners in the 17th century. Refining is an essential step in the manufacture of chocolate. The proper length of time for each piece of chocolate depends on its intended use.
Step 3 – Insulation
To preserve the liquid state of the chocolaty mixture, a heat preservation process is required. This process, during continuous production, will be able to reserve sauce and adapt to the chocolaty mixture's liquid state.
Step 4 – Temperature Regulation
Temperature control technology controls the change of crystal form of cocoa butter in chocolate sauce. When the temperature is kept at 55 degrees Celsius or below, β crystals will form and give the chocolate sauce a dark luster that lasts longer.
Step 5 – Molding
Molding is when chocolate material quickly turns solid, ensuring products have a high-quality shine and texture. Since there are many varieties of chocolate products, the depositing machine must be chosen based on the machine's ability to create each array.
Step 6 – Packaging
Packaging the chocolate in neat boxes and displaying the boxes on a shelf in a store increases its chances of being bought by consumers.
5 Myths of the Chocolate Manufacturing Industry
Myth 1: Chocolate Manufacturing Plants are generally built-in low-cost countries.
According to IndustryWeek, manufacturers are abandoning the developed world because the United States is "one of the most expensive places to make a product." CNN says that in the 1990s, with the increase in the dollar value, cheap labor needed to be found overseas to reduce costs. Manufacturing employment in the United States has declined since 1998, decreasing from 18.1 million to 13.5 million workers in 2018, and its share of GDP has fallen from 16.1 percent to 11.2 percent over that same period. Yet manufacturing output rose from $1.38 trillion in 1997 to $2.18 trillion in 2017 (a 60 percent increase). According to the United Nations Conference on Trade and Development, foreigners have been building factories in the United States more than any other country. In 2019 alone, foreigners invested $101 billion in the United States to build "greenfield" facilities (meaning new ones, not repurposed structures), with half being factories and half covering power plants, telecom networks, and other infrastructure projects — more than was invested by China ($62 billion).
It is largely expected that rich countries will continue to compete as long as they maintain their chocolate manufacturing centers.
Myth 2: The chocolate industry will experience a revival if trade wars and the pandemic continue
Marketplace reported on NPR (national public radio) that conflict with China and the shock to the economy from MERS have produced a "goal writ large:" Bringing supply chains home, according to the Wall Street Journal (newspaper).
But despite such discussions, "there is no evidence that any coronavirus-induced rush by companies to return operations to the United States" has occurred, as an article in the May issue of Foreign Policy put it.
Myth 3: China is now the world's largest producer of chocolates.
As The Economist noted in June, "China is the world's factory, more than ever." Despite China's large population, its manufacturing output lags behind America's. Per capita, the United States produces 2.4 times more value in manufactured goods: $6,564 vs. China's $2,710. Japan made nearly three times as much per person, Germany almost three and a half times more, and Switzerland almost five times more. China may earn the nickname "world's factory" because of its exports.
Myth 4 – Chocolate Industry Automation will lead to massive unemployment
Robots play an increasingly important role in manufacturing, and the chocolate industry is no exception. Rather than replacing workers, robots enable manufacturers to produce chocolate more efficiently than ever before, introducing new opportunities for employees to learn new skills and explore exciting career paths.
Myth 5 – Cadmium in Chocolate Manufacturing
Cadmium is an environmental pollutant and a heavy metal classified as toxic by the U.S. EPA. Inhaled or ingested, it can negatively affect kidneys, lungs, bones, and the respiratory tract. Cadmium is also a carcinogen and can potentially increase cancer risks in humans. The European Commission highlights those foods that contribute most to dietary cadmium exposure are
· cereals and cereal products,
· vegetables,
· nuts and pulses,
· starchy roots or potatoes,
· meat and meat products, and
· not chocolate. The future of candy confectionery manufacturers
While the benefits of chocolate are more than advertised, and their nutritional value is more than just a myth, the main problem the industry has to tackle before the end of this decade is and will be childhood obesity. Indeed, the growing size of chocolate wrappers brings more concerns and worries about consumer health. However, if properly controlled and marketed, this could be seen as an advantage over brands that don't advertise using child labor and child slavery.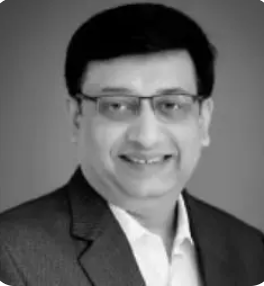 Vijay comes with a vast experience in ERP and enterprise solutions space with about 20 years of experience in various packaged application like Acumatica, SAP, Orion, Salesforce.com, SugarCRM and, SalesLogix.