Acumatica is a cloud-based ERP software designed to meet various industries' needs, including construction. While Acumatica is a versatile ERP solution that can be adjusted to multiple types of enterprises, it offers specific features and functionalities that are particularly beneficial for construction companies.
Acumatica provides tools and modules that help construction companies manage their projects, finances, resources, and operations more effectively.
Features of Acumatica that are relevant to Construction Companies include:
Project Accounting for Construction Business  
Acumatica allows construction companies to track and manage project costs, budgets, and revenue. It enables project managers to monitor progress, allocate resources, and track expenses.
Job Costing in Civil Industry
Acumatica helps construction companies analyze and track costs associated with specific jobs or projects. It allows for detailed cost tracking, including labor, materials, equipment, subcontractors, and overhead expenses.
Project Management 
Acumatica offers project management capabilities that enable construction companies to plan and schedule tasks, assign resources, manage documents, and collaborate with team members. It provides visibility into project status and facilitates efficient communication.
Estimating and Bidding: 
Acumatica supports construction companies' estimation and bidding process. It allows for accurate cost estimation, generating professional proposals, and managing the bidding process.
Financial Management: 
Acumatica includes robust financial management features, such as financial reporting, general ledger and receivable, cash management, and accounts payable. It helps construction companies maintain financial control and visibility over their operations.
Time and Expense Tracking: 
Acumatica enables construction companies to track employee time and expenses for accurate project costing and payroll processing. It streamlines the recording and approval of time and costs, reducing manual effort and improving accuracy.
Subcontractor Management: 
Acumatica facilitates the management of subcontractors by providing tools to track subcontractor agreements, work orders, payments, and performance. It helps a complete construction company to have better relationships with subcontractors.
These are just some features and capabilities that make Acumatica well-suited for construction companies. The software aims to streamline processes, improve project visibility, and enhance overall operational efficiency for businesses in the construction industry.
Acumatica's Customer-First Commitment
Acumatica's Customer-First Commitment lies at the core of its business philosophy. With an unwavering dedication to customer satisfaction, Acumatica strives to exceed expectations and build strong, long-lasting relationships with its clients. Acumatica understands that every customer is unique, and therefore, it tailors its solutions to meet their specific needs and challenges.
By actively listening to customer feedback and incorporating their input into product development and improvement processes, Acumatica ensures that its offerings continuously evolve to address the ever-changing demands of businesses. Whether providing exceptional support, delivering innovative technology solutions, or fostering a collaborative partnership, Acumatica places its customers at the forefront, guiding its decisions and actions.
With Acumatica's Customer-First Commitment, organizations can trust in a reliable and dedicated partner to help them achieve their goals and drive success in their digital transformation journeys.
Reach Your Profit Potential with Acumatica
Reach Your Profit Potential with Acumatica" is a powerful and innovative business solution designed to help companies maximize their profitability. With Acumatica, businesses can streamline operations, optimize financial management, and gain valuable insights to make informed decisions.
Its comprehensive suite of integrated modules enables seamless management of key business processes, including accounting, inventory, sales, and customer relationship management. Acumatica's flexible and scalable cloud-based platform empowers organizations of all sizes to adapt and grow, ensuring that they can effectively meet the evolving demands of the market. 
By harnessing the capabilities of Acumatica, businesses can unlock their full profit potential, drive efficiency, and achieve sustainable growth in today's competitive landscape. Acumatica Cloud ERP is a flexible and adaptable solution that can help your company respond quickly to future challenges. To learn more about this flexible ERP solution, contact us to schedule a demonstration.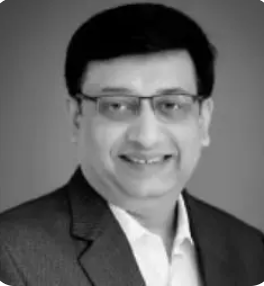 Vijay comes with a vast experience in ERP and enterprise solutions space with about 20 years of experience in various packaged application like Acumatica, SAP, Orion, Salesforce.com, SugarCRM and, SalesLogix.