Construction ERP Software offers powerful analytics using data from numerous sites to help you manage your business. Acumatica ERP software for the Construction industry is a fully integrated enterprise resource planning system built for construction and manufacturing companies' unique needs.
Acumatica's construction software includes the management of general contractors, subcontractors, financial management, purchase management, HR & Payroll, construction accounting and service operations in one central database. Acumatica ERP helps construction businesses improve business performance and productivity through enhancing collaboration, streamlining processes and automating manual tasks.  
Challenges in the Construction Industry
The construction industry is suffering from many challenges: tighter construction budgets, time and budget constraints, unskilled labour, labour shortages, and manual processes.
Here are some key benefits of cloud-based ERP systems in the Construction Industry:
Real-time access to Inventory from any part of the world
Maintenance and Servicing. Plan Service schedules for Equipment and Assets and get notified on due dates
Access multiple sites from one location
Total count of Assets, Resources and labour
Our ERP software helps construction companies automate business processes and manage their capital projects effectively.
A Complete ERP Software for Construction Management
The ERP software for construction management includes purchasing, estimating, and project scheduling modules.  Experience the excellence of Construction ERP software that can streamline your company's construction and project management processes, from purchasing materials to subcontracting labour to invoicing clients—all from one easy-to-use system.  
The people who work in construction know that tight budgets and deadlines can make it challenging to stay organized. Unexpected occurrences often disrupt established plans, requiring workers to set new schedules and new margins for the project. When efficiency is at risk, construction companies need to depend on ERP software to get their project back on track.
Features of ERP Software:
Construction ERP software integrates disparate systems into one comprehensive solution, allowing construction managers to manage the entire lifecycle of a project with tools like…
Contract and Purchase Order (PO) management
Inventory management
Facility and equipment management
Project scheduling
Reporting
CRM
Cost estimation
Document and workflow management regarding drafts, RFIs and RFPs
Productivity/performance monitoring
Integrating these modules is vital to ensure the proper accounting, scheduling, and document management needed for construction projects. As unexpected situations arise, the effects of having non-integrated technologies and software solutions become ever more detrimental to the construction project.
Construction managers rely on customizable dashboards for fast, reliable project information. Acumatica provides several construction ERP systems available for purchase in today's market. However, not all products are easily customizable, which can be a problem for companies looking to meet their industry's specific demands. To be effective, an ERP system must be customized and adequately implemented.
What is ERP Software?
ERP software offers a comprehensive business solution that provides analytics on construction processes. It integrates data from accounting, financial management, contractor management, equipment/inventory management, human capital management, project management, vendor management, bid management, etc.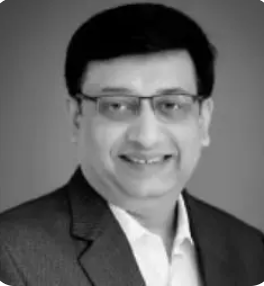 Vijay comes with a vast experience in ERP and enterprise solutions space with about 20 years of experience in various packaged application like Acumatica, SAP, Orion, Salesforce.com, SugarCRM and, SalesLogix.