By integrating your business's information systems with Rapid ERP, you can achieve new levels of efficiency. Modern companies are challenging to define. They may be small organizations with a few employees in one place or multinational corporations with thousands of employees stationed worldwide. They can sell products and services online and at physical locations to customers in person and remotely.
Although every business has unique qualities, they all share one common goal: to compete in today's digital economy. To succeed in this global marketplace, a company must have a future-proof technology solution that offers interoperability with other critical applications. The Acumatica solution meets these needs and more.
Acumatica is available in both embedded and industry editions. 
Acumatica's cloud-based enterprise resource planning (ERP) system has an open architecture and is interoperable with other software. This allows businesses to benefit from embedded capabilities, such as accounting, advanced financials, sales, customer relationship management (CRM), project management, reporting, and more. The company also offers powerful editions tailored to specific industries.
Acumatica's Residential & Commercial Construction Software allows construction professionals to streamline their workflow. The solution offers a mobile platform, which facilitates the management of team members, costs, tasks and documents within the office or on-site. Acumatica also provides users with flexible access to business-wide information, wherever they are, using any web-enabled device. Acumatica's cloud-based ERP system enables seamless people, processes, and technology integration.
Integrable software solutions can help you connect diverse systems in your business.
Acumatica's open APIs allow you to integrate third-party applications into your Acumatica instances. This universal language enables multiple programs to understand and access the API, speeding up integrations while reducing barriers to success and eliminating the need for advanced developer expertise. Acumatica is a member of the OpenAPI Initiative (OAI), which promotes the definition, development, and adoption of open standards for API discovery, documentation, and interoperability.
Acumatica's ERP system offers out-of-the-box interoperability with 80 diverse hardware and software applications. These range from workflow to shipping and distribution, from location services to eCommerce, from payments to tax applications—and the list goes on.   
Acumatica offers interoperability with additional applications, including 300 pre-built applications available in the Acumatica Marketplace.
Acumatica's cloud ERP system offers a robust and flexible platform to support your company's business, from supply chain management and point-of-sale to project management. Acumatica's real-time data collection capabilities help ensure that you're making informed business decisions based on accurate information. And because Acumatica can integrate with other applications, it offers complete flexibility for SMBs that want to tailor their operations to fit their needs.
According to Elena Mheidze (CFO, Erickson International), Acumatica allows midsized businesses that desire to grow and need to unify their locations to connect people. In today's world, we need communication, and Acumatica provides the ability to have information at your fingertips that's unified and delivered fast.
Tayana Solutions provides cloud-based, process manufacturing ERP solutions. These innovative, futuristic solutions are accessible from anywhere and are contactable for a demo.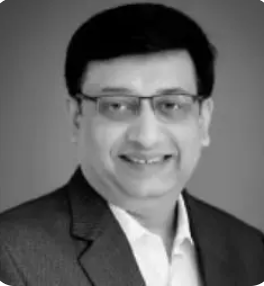 Vijay comes with a vast experience in ERP and enterprise solutions space with about 20 years of experience in various packaged application like Acumatica, SAP, Orion, Salesforce.com, SugarCRM and, SalesLogix.