Quality management software is designed to aid veterinarians in the animal health sector. Animal healthcare product manufacturers face numerous challenges in implementing and managing compliance, training, audits and integrating calibration and maintenance management. Animal Sector's challenges can be met by implementing an enterprise quality management system that helps manage compliance, documentation and data integrity, supplier quality and other critical processes in a closed-loop system.
This allows the organization periodically conduct self-assessments, audits, reviews of their operations and documentation, proficiency testing and comparisons between labs. Moreover, it will help specify policies and procedures applicable to Animal health sector labs to verify the required standards like World Organization for Animal Health (OIE) and ISO 17025, which establish standards for accredited testing labs.
Acu Process Manufacturing (APM) EQMS is a cloud-based solution for the animal healthcare industry that enables organizations to establish and implement the best disease containment and control practices. It is built on the most powerful and secure platform, i.e., Acumatica XRP. It comes with fully customized templates and configurable workflows to provide clients with better control of the enormous data they need to collect and analyze regularly.
The APM Quality Management software for Animal Healthcare Industry is a closed-loop quality system used to manage documents, changes, nonconformances, corrective actions and preventive actions (CAPA), permits, audits, training information, and material compliance issues, supplier quality issues and calibration activities. It also features reporting capabilities, electronic signatures and social collaboration tools.
Animal healthcare organizations can use quality management software to ensure that their products are safe and effective.
In the animal health industry, paper-based processes and ageing legacy systems are the primary challenges to streamlining how information is managed. Quality management software can help you manage content for clinical trials, regulatory submissions, quality documentation, and promotional material. Their structure and user interface make it possible to accommodate various species, pet classes, and common names. Here is an overview of all the benefits that you can leverage with the integration of end-to-end quality management software for the Animal Healthcare industry:
Advanced commercial enterprise processes
Fully Documentation Control & Accessibility Management
Higher Usability and accessibility
Comprehensive Dashboards for decision making
User-Based Role, Access and Dashboards features
Helps to Maintain Relationships with Suppliers
Advanced commercial enterprise processes
Animal health account, order, and contract management software integrated with quality management solutions helps those handling these matters make organizational improvements. These systems allow users to create a closed-loop process environment that fosters continuous improvement and quality. Furthermore, some QMS software can help animal health companies to perform regular validations of their storage and feeding units, which may help them achieve responsible business practices regarding environmental factors.
Fully Documentation Control & Accessibility Management
Use quality management software to simplify documentation for regulated content. The application efficiently stores and tracks critical records related to clinical trials, regulatory submissions, and quality documentation. Next-generation quality management software benefits the cloud platform's central database and scalability in your animal healthcare business. Also, you can control and manage the different safety compliances, care instructions, and dietary requirements without trouble.
Higher Usability and accessibility
Animal healthcare companies should provide the correct information to customers and employees through all available channels. A quality management system can help them organize and share such critical information in a well-organized manner. QMS software allows companies to take proactive steps to minimize potential causes before they become problems, ensuring customer safety.
Comprehensive Dashboards for decision making
Best control software with included reporting and dashboards permits informed selections throughout all packages, from streamlining operations to bringing together 1/3-birthday party information, like prescriptions and income statistics, with CRM records about client interactions to provide more perception. These insights will further assist you with making plans and choice-making. With an advanced satisfactory control machine, you could consequently track the traits for certain illnesses and plan containment moves. It, in the end, improves your organizational adulthood to manipulate all issues related to animal healthcare management.
User-Based Role, Access and Dashboards features
Many animal healthcare organizations experience difficulties with employee engagement. Training and performance evaluation are typical methods of promoting employee engagement, but companies need more. A quality management system (QMS) can fulfil training requirements, implement changes, improve communication, and review factors that might interfere with employee performance. When a company invests in its human resources, it experiences growth and development.
Helps to Maintain Relationships with Suppliers
Animal health companies face various challenges in managing their suppliers' quality. To maintain consistent product quality, the companies must work closely with all the vendors and suppliers involved in the supply chain, including food materials, feeding systems, and medicinal components. Veterinary providers need an effective strategy for collaborating with all their suppliers to get timely services. Quality management software can help companies correctly select and evaluate their suppliers.
Work of Acu Process Manufacturing (APM) for the Animal Healthcare Industry
Acu Process Manufacturing (APM) has developed the EQMS Suite, comprising eleven quality management solutions designed to serve the quality management needs of the Animal Healthcare Industry. The Suite is suitable for all companies – big and small – to achieve operational and compliance excellence. Built on Acumatica's XRP Platform, APM enables companies to manage their quality data flexibly and securely. Here is an overview of how each module functions for this industry:
Nonconformance management is a process for dealing with nonconforming products or services delivered to customers.
Acu Process Manufacturing Cloud ERP provides CAPA management capabilities.
Manage Change in Animal Drugs Manufacturing
Management of inspection and audit with APM Cloud ERP
Acu Process Manufacturing provides internal staff training management.
Material compliance management by APM
Acu Process Manufacturing can also manage various forms.
Supplier Quality Management (SQM) is an effective way for companies to manage the quality of goods and services their suppliers provide. APM helps manage SQM
Permit Management is an innovative feature of cloud ERP.
Why us
Tayana Solution's APM solution is a cloud-based, customizable software system for managing nonconformities, corrective action plans, document management, change management, inspection management and training management. It supports other quality management systems such as complaint handling, permit management, calibration management and material compliance management. Give it a try! Book a call now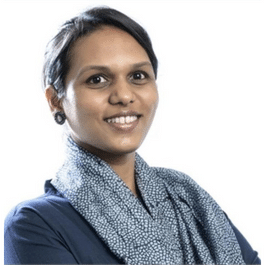 Sangeetha brings 20 years of experience in Information Technology which includes Solution architecting, building micro services, research, and evaluation of business applications, integrating apps.