Biotechnology is the science of using living organisms to develop or make products for use in other processes. The earliest recorded use of biotechnology dates back to 6000 years ago, when humans began domesticating animals and planting crops. Since then, humans have used the biological processes of microorganisms to make useful food products, used cross-pollination to diversify plants, and developed methods for preserving food.
A comprehensive ERP solution for Biotechnology Industries
Biotechnology is a field that combines natural science and biology to develop solutions for medical, environmental, and other problems. It includes research in the pure biological sciences (microbiology, biochemistry, molecular biology, animal cell culture, genetics, cell biology and embryology) and the application of these sciences to improve the quality of life on Earth. 
Reduce running costs by reducing expenditure
Acumatica's in-built document management system facilitates the sorting and managing vast caches of transaction documents in the shortest possible time. The system will do all these activities in real time, thus eliminating unproductive tasks such as document filing and searching.
By using paperless, you can focus on other, more productive tasks. You'll save money on supplies by reducing paper consumption and becoming eco-friendly.
Biological sciences are an integral part of the modern world.
Research and Development
Molecular ecology and biotechnology, including bioinformatics, are closely related. Using biotechnology, scientists can explore, produce, and extract from any biomass or living organism's source.
Material Resource Planning
Biochemical engineering relies on Material Resource Planning (MRP), a computer-based inventory management system that generates time-based manufacturing and purchasing plans for optimal inventory availability. MRP is part of Acumatica ERP, CRM, and DMS, which manages manufacturing requirements using integrated production planning and inventory controls.
Right place at the right time
Acumatica MRP software manages inventory flow based on the Saw Tooth pattern. In this pattern, the cycle begins with a certain amount of inventory. The list is consumed, and stock levels drop, triggering the reordering of more products. When the new inventory arrives at your location, it is finished, and stock levels rise again to repeat the cycle.
Safety Data Sheets
Ensure the safety of employees; the Acumatica ERP inventory module integrates Material Safety Data Sheets (MSDS). This module offers 30 unique alphanumeric fields, ten unique numeric fields, and ten unique date fields that are fully customizable.
All-in-one ERP systems
Acumatica ERP combines all your Payroll/HR, Asset Management and Financial data in a single, easy-to-use interface. You can manage human capital, physical and non-physical assets, Job Project Costing, Contact Resource Management (CRM), Document Management System (DMS) and more in one fast database. 
Tayana Solutions provides a comprehensive range of software solutions, including e-Commerce, Vendor Portal, WooCommerce integration and multi-warehouse management. Tayana Solutions is a Gold Certified Value Added Reseller and Independent Software Vendor Partner for Acumatica. For more information about our full-service offerings, please visit www.tayanasolutions.com.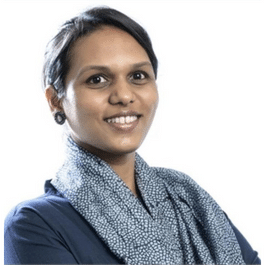 Sangeetha brings 20 years of experience in Information Technology which includes Solution architecting, building micro services, research, and evaluation of business applications, integrating apps.