Brief about gloves manufacturing
Gloves are a rubber-related product used in many industries, including healthcare, manufacturing, and food service. Gloves can be manufactured from various materials and in different styles, depending on the desired application. This tutorial will examine the raw materials used to make gloves and the manufacturing processes involved. We will also discuss quality testing methods to ensure that every pair of gloves meets high standards before being shipped to customers.
Relevancy of the cloud ERP for the manufacturing industry
APM for pharmaceutical manufacturing uses innovative industry features and in-demand critical solutions to help companies produce safe, effective, affordable drugs. It is a cloud ERP software solution for the pharmaceutical industry. It helps companies monitor the manufacturing process from procurement and production to distribution and enhance their return on investment (ROI).
APM™ software for pharmaceutical companies centralizes all organizational data in a data hub so that stakeholders and employees can access real-time information and make intelligent decisions, thus establishing bi-directional traceability and transparency at each stage of development from the R&D lab to the global market.
Major Solutions for pharmaceutical gloves manufacturing
Cloud ERP for Pharma gloves manufacturing. Manage your manufacturing process easily in one software platform.
Demand forecasting for gloves manufacturing with cloud ERP
If you have been looking to improve your demand forecasting, this is it! With our sophisticated tools and tools for demand forecasts, you can obtain accurate demand forecasts based on historical data. Manage your future inventory levels by altering your product prices depending on the demand and suitably filling out the gaps in supply per market needs with our well-crafted forecasting tool.
Market specialist for pharma gloves with cloud ERP
The business landscape is evolving rapidly, as are the specialist markets' needs. The need for a clear strategy tweeting your manufacturing processes is rising dramatically. With our cloud ERP software for Pharmaceuticals, you can manage complex ordering processes, inventory control and customer information. Plus, if you have automated production and transportation requirements, we have that covered too.
Hygiene & Safety management with cloud ERP
The emerging needs, changing trends, and ever-changing state-of-the-art technologies have made it imperative for physicians to be proactive to stay ahead of the completion. As a result, pharmaceutical manufacturers are expected to work with them rather than provide products and services. The gloves manufacturing is one of the critical factors that must be considered while manufacturing anything about healthcare.
Compliance with gloves manufacturing
cGMP & 21CFR Part11 compliance requires you to record and maintain productive data at every facet of the operation. This information is pivotal in ensuring that your gloves and all other pharmaceutical products are produced safely, accurately and efficiently. The Pharma glove manufacturing industry is subject to two crucial regulatory compliances: cGMP & 21CFR Part11. These mandate a robust record-keeping system alongside an information management system for compliance, risk management, validation and quality management.
Quality Compliance Management of Gloves
Maintaining high-quality standards and ensuring compliance with the most stringent regulatory norms to ensure the end user's safety requires a connecting ERP solution that monitors the entire manufacturing process from raw material procurement through processing and packaging to delivery. The solution should have sufficient data transparency to enable trend analysis and identify root causes for product failure or process deviation so that corrective & preventive actions are taken at the right time.
Emerging technologies for gloves manufacturing
The healthcare industry is an ever-evolving and growing sector of our economy. On the one hand, newer technologies such as artificial intelligence, 3D bioprinting, IoT and blockchain are helping innovators in healthcare grow their businesses. On the other hand, besides assisting manufacturers in studying consumer behaviour, these technologies also allow them to create more well-thought-out products that consumers can use.
Advanced solutions for glove manufacturing.
Cloud ERP APM has a feature that allows you to track the material for your gloves. It can be done by using the traceability number of the material in your purchase orders, and when making the delivery, this information is automatically added to Cloud ERP APM.
Material Requirement Planning for gloves.
Material Requirement Planning for gloves is the process of forecasting demand for specific materials and product components, typically at various lead times, to support production and manufacturing activities. MRP aims to generate schedules based on material requirements in advance and improve supply chain efficiency by reducing excess inventory, schedule delays and cost growth by better planning use of capacity, raw materials and workforce."
Productions Scheduling for gloves productions.
A production schedule is a sequence of manufacturing operations and dates. The master production schedule (MPS) for gloves was created using MS project, a spreadsheet program allowing users to enter data such as equipment requirements and labour hours needed for each task. A crucial part of APM is its ability to obtain the status of orders and actual production measures; organizational effectiveness results from measuring performance against plans.
Bill of Material Management of gloves
The APM glove BOM management solution allows your organization to manage the entire material flow chain, from initial purchase orders through delivery to the field. This supply chain transparency lets you know exactly what's available at every time and where orders should pick up after sales release them. In addition to production forecast visibility, APM helps you manage materials across departments and warehouses – visualizing product levels in use and delivery as it moves from warehouse to warehouse. Knowing what products are in-house allows you to quickly generate reports for inventory on hand without disrupting your operations.
Quality Management & Material Costing for gloves manufacturing
APM software is the #1 glove manufacturing solution, helping companies manage quality, improve operations and boost margins by integrating with MS Excel. APM simplifies your material costing process by pulling cost data from your inventory system to provide instant production costing for every lot. With our material costing engine, you can manage and track your raw materials inventory costs over time to ensure an accurate forecast of future demand.
Cloud Accounting modules for gloves manufacturing
Gloves manufacturing is an example of a process industry and operation where the finished goods inventory can be made up of many different product variations, which must be kept track of efficiently for appropriate accounting. This article will help explain how these products are made and tracked through the supply chain in a manufacturing process.
We are looking for a cloud for the gloves manufacturing business. Don't miss the growing opportunity in the market. Book a quick call for a demo instance.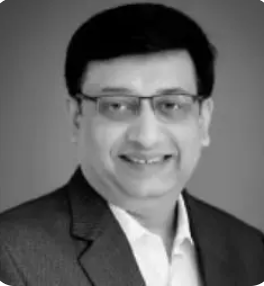 Vijay comes with a vast experience in ERP and enterprise solutions space with about 20 years of experience in various packaged application like Acumatica, SAP, Orion, Salesforce.com, SugarCRM and, SalesLogix.