A cloud-based system can be used to manage pharmaceutical inventory. Pharmacy inventory cloud systems or management software store data and streamline medication processes to control medications more effectively. Healthcare technology is advancing rapidly to automate healthcare management.
A pharmacy's cloud inventory system provides pharmacy software to manage medicine stock and select the right medicine. A pharmacist can use a pharmacy management system to improve services. A pharmacy inventory system allows patients to choose over-the-counter medication at pharmacies rather than seeing doctors. The automated inventory system helps pharmacies manage medication better and deliver drugs automatically.
A pharmacy software system offers the following benefits:
Expired Item Identification Systems
Separate registered folder
Automated Supply Tracking system
Vendors Profile Management System
A cloud pharmacy system allows pharmacists to operate their businesses more competently. These systems can include integrated care services, allowing pharmacists to expand their businesses into areas as diverse as consulting, wellness and home health care. Pharmacy software with vendors also makes sales and profits more predictable and increases clientele by offering patient reminders and personalized treatment plans.
Let's look at some advantages offered by a pharmacy management service.
Expiration Date Management System: A pharmacy stock inventory system can help manage pharmacy operations by minimizing the time it takes to create bills for expired products. The Cloud pharmacy inventory control system notifies expired medicines, allowing more time to purchase new items.
Separate Record System: Medicine manufacturers can maintain different registers for storing details about the medicines in a medicine manufacturer's storeroom. It allows the user to know the composition of medications and provides information on alternative drugs, which can be lifesaving in emergencies.
Vendors Profile Management: Cloud inventory management systems enable health care providers to monitor patient treatment and keep track of pharmaceuticals. Such schemes allow pharmacists to access a vendor's account and review purchases and sales.
Barcode Management with BOM system
Before a drug is sold to pharmacies or stores, a barcode label is added to it. Automated inventory systems for pharmacies allow for automatic labelling of medications and printouts of expiry date management using the latest pharmacy software for a pharmacy store. Also, such inventory systems help calculate the number of labels needed.
Distribution Tracking System: Pharmacy cloud inventory systems automatically assign orders to various distribution channels based on the items' supply date and the days needed to deliver those items. It can help ensure customers receive their orders promptly through pharmacy inventory management software.
A cloud-based pharma inventory system has four main features.
Supports multi-store and multi-location setups.
Cloud pharma inventory software helps users manage stores at multiple locations with a prescription management system. This feature enables the viewing of data and exchange of electronic data systems for stock levels, Revenues, and returns from various stores in a single inventory management system for hospitals. A comprehensive report is available for the entire store chain, giving the user a comprehensive view of profit loss, stock levels, etc.
Pharmaceutical inventory management
Pharmacy cloud ERP management solutions give various users a wide range of access. Each user can be given access to a different subset of features in the software, allowing for easy management by administrators. Administrator users differ from administrator authentication users; the latter are restricted from making changes to the system but can log in to view records.
Purchase and Sales Order Management
In managing pharmacy inventory, reorder points can be seen as a way to learn when it is time to refill the supply of certain items, which items are selling better than others, and so on. This information can help pharmacists organize their inventory better and make informed decisions regarding the minimum and maximum levels at which they should keep each item in stock. The software will indicate when things are running low and when it is time to reorder them. It also suggests the best place to buy supplies from, saving more money in the process.
Reporting & Analytics with Cloud System
Pharmacies deal with a multitude of patients every day and contain an abundance of health-related data stored in the computerized inventory system. This information can help improve a pharmacy's business strategy, or it may be required for certification or inspection. The reporting advantages of the cloud-based pharmacy inventory system provide valuable insights into the operations of a pharmacy, allowing you to identify patients who frequently visit for refills and apply this knowledge when stocking new products.
Contact us for a demo: https://www.tayanasolutions.com/contact-us/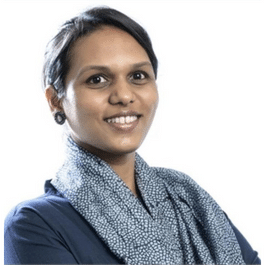 Sangeetha brings 20 years of experience in Information Technology which includes Solution architecting, building micro services, research, and evaluation of business applications, integrating apps.