Best Practices in Quality Assurance for the Manufacturing industry
A manufacturing organization's quality management process ensures that products are delivered to customers without defects and promptly.
When a company fails to deliver products on time or allows them to leave the factory with defects, it hurts its business reputation.
Quality assurance (QA) and quality control (QC) are two methods manufacturing companies use to ensure consistent product quality. Both QA and QC are essential components of quality management; however, they are different in terms of their purpose and methodology.
Quality management focuses on preventing mistakes and defects in the manufacturing process. Quality assurance also safeguards the quality of all raw materials, components, assemblies, and finished products by preventing defective third-party parts from entering the manufacturing process.
Advantages of a quality assurance
Quality assurance leads to improved efficiency in production.
Companies can increase production efficiency by ensuring that they are procuring high-quality materials, eliminating defects and improving machinery and their work environments. QA is an essential part of the manufacturing process, which leads to higher profits and better management.
Quality assurance saves time and money by preventing defects.
Creating processes that catch errors takes time and effort, as with most things. However, doing so saves money and time in the long run. If errors are not fixed at the early stage of production, they can take a long time to improve at the latter stage. Also, paying money to prevent errors is far better than fixing them.
Quality assurance can help you maintain better control over your processes.
QA best practices help avoid errors in data entry, ensuring that the most accurate information is always available. These practices promote a single source of truth by setting up quality checks and conducting quality control tests from beginning to end in production.
By providing quality assurance, you increase customer confidence.
PQ is the cornerstone of customer confidence. Conducting quality assurance practices improves the quality of your products and ensures compliance with requirements and regulations. Customers become more open to returning as error-free products are delivered on time.
Key Quality Assurance Best Practices 
Compliance
Compliance with health and safety guidelines is critical for all manufacturers. An ERP system with quality assurance capabilities will meet all regulations and Manufacturing quality standards. These systems will help manufacturers avoid hefty fines and other penalties resulting from non-compliance.
A suitable manufacturing ERP can collect all applicable data from integrated systems to prevent workplace hazards and monitor safety.
An ERP solution can generate a weekly or monthly safety report. This system enables manufacturers to design testing procedures for incoming materials, ensuring that all incoming materials meet all requirements throughout the manufacturing process.
Quality products lead to loyal customers.
As an extension of Quality Assurance, it's worth repeating that if a manufacturer takes all the steps necessary to produce a first-rate product and delivers on time, they're likely to achieve repeat customers and recommendations from those customers.
The benefits of quality assurance testing will accrue over time.
To make customers feel more confident in their purchases, companies should provide up-to-date manufacturing quality control and assurance testing information on the products they purchase.
Do you want to know how to develop a quality management plan for your manufacturing business? Contact us today to learn how our Quality Management module can help you.
Acumatica ERP software helps manufacturers improve business outcomes. Schedule a demo today to see how Acumatica can help you grow your business.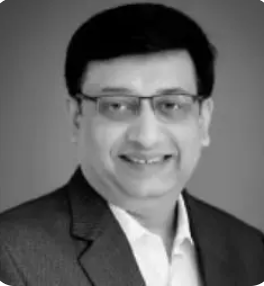 Vijay comes with a vast experience in ERP and enterprise solutions space with about 20 years of experience in various packaged application like Acumatica, SAP, Orion, Salesforce.com, SugarCRM and, SalesLogix.