Businesses have learned that the world can change in an instant. The unexpected and globally impacting pandemic of 2020 and 2021, which forced many organizations to shift their digital transformation plans into overdrive, is a perfect example. It has greatly influenced business trends for 2022. 
The cloud ERP market is expected to reach USD 101.1 billion in 2025, up from USD 45.3 billion in 2020. According to the market research firm, the significant growth is due to (1) growing demand among enterprises to improve operational efficiency and streamline business processes; (2) the impact of the COVID-19 pandemic; and (3) increasing adoption of cloud-based solutions.
Organizations are taking steps to overcome the current economic restrictions and prepare for future ones.
The following are the top five business trends for 2022.
Adaptability and Resiliency
Resilience is the characteristic that allows some people to rebound from life's adversities and setbacks better than they were before. Rather than letting difficulties, traumatic events, or failures overcome them and drain their resolve, highly resilient people find a way to change course, emotionally heal, and continue moving toward their goals.
Covid-19 is certainly a crisis. "human resiliency and innovation rise to overcome" the pandemic-fueled challenges by using cloud ERP solutions. 
Cloud-based ERP solutions integrate every department's data and make it accessible to employees located in the office, in the field, at home, or on the road. Regardless of whether it is essential or not, a company can continue operating when its employees can access their business platform from wherever they're located and whenever they need it. 
Resilient businesses are able to adapt to changing circumstances using modern, future-proof technology.
2. Agility
Agility is a cousin of resiliency and adaptability. Resiliency and adaptability speak to the refusal to surrender to circumstances; agility is what makes refusal possible. Agile companies are able to change their circumstances quickly and easily.
By operating in the cloud, a business can access business processes at any time via any web-enabled device. Employees, whether they are together or apart, can pivot to remote work.
The future success of businesses depends on their level of agility through modern technology, such as cloud ERP software.
3. Sustainability
Sustainability, as defined broadly by Investopedia, refers to the ability to "maintain or 'sustain' itself over time." The idea of sustainable development has been used since the late 1960s, but it gained prominence in the 1980s. Concern over the vast consumption of natural resources and a passion for preserving the environment has powerfully influenced consumer choices. Consumers consider an organization's sustainability practices as they compare and contrast their growing options.
When it comes to business, the idea of sustainability is more than just a trend; it's a mindset. Consumers and businesses alike are demanding net-zero carbon emissions, environmentally friendly choices, and technology to reduce paper, water, and energy usage.
4. Interoperability
The 2022 business trends point to the need for interoperability. Interoperability is not a new concept, but it has been given greater importance in the years ahead.
The seamless integration of a cloud ERP solution with best-of-breed applications creates a connected business. Unlike standalone software, the benefits of being a connected business include interoperability (eliminating the need to switch from one application to another and accessing business-wide data from a single source of truth), enhanced customer and partner collaboration, and easy adoption of new technologies, such as IoT.
5. Authenticity
Acumatica is committed to building strong relationships with its partners, customers, and users. One way we do this is by offering an award-winning Acumatica Partner Program and a no-compete promise. We also offer a Customer Bill of Rights that helps our clients trust that their rights are protected and that we'll always be there for them during the good and the bad times. 
Acumatica is a reliable, flexible, and trustworthy cloud ERP solution. We are a sustainability-focused and trustworthy company that provides much-needed resiliency, agility, and interoperability in today's digital economy.
If you have any questions or would like to schedule a demonstration, please contact us.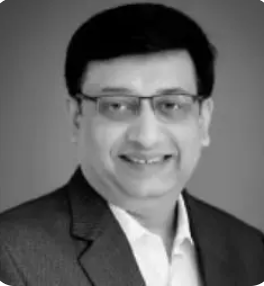 Vijay comes with a vast experience in ERP and enterprise solutions space with about 20 years of experience in various packaged application like Acumatica, SAP, Orion, Salesforce.com, SugarCRM and, SalesLogix.