Today, Digital transformation is one of the most trending topics among small and medium-sized businesses (SMBs). According to a Google KPMG report, the profit growth rate of digital SMBs is twice that of offline companies. Open up new market opportunities and drive overall growth.
Today Small and Medium Businesses (SMBs) are ready for the digital revolution. Approximately three-quarters of SMB decision-makers strongly agree that digital technology affects their company and industry.
Need for Digital Transformation
Data has always been a part of every industry. So, business people finally consider using this data to improve business efficiency. 
But how and why? 
Leading companies have invested in digital technology to improve their daily business functions and gain a competitive advantage. From Robotic Process Automation (RPA) to AI, machine learning to predictive analysis, modern-day companies are turning to digital technology. Thus, it is the right time for Small and Medium Businesses to surpass traditional ways of working.
Why does SMB invest in Digital Transformation?
 The core reasons that SMBs are investing in digital technology are to draw new customers, enhance employee productivity and streamline operations. However, the top-ranking driver varies fairly dramatically primarily based totally on enterprise size as follows: 
Small business: Attract new customers 
Medium business: Keep up with competitive pressures 
Upper midmarket: enhance worker productivity.
The traditional way of doing business relies on word of mouth to build brand awareness. They manually manage multiple spreadsheets instead of fully integrated cloud solutions. However, the economics of digital business requires the use of online marketing techniques to increase brand equity and leverage cloud-based solutions to improve operational efficiency.  The most important thing is that traditional business methods are profitable, while the digital market mainly includes customer-centric processes.
How Digital Transformation Resources for SMB
How do SMBs plan to transform these different aspects of their business? It depends on the area you need to prioritize. For example, respondents listed "adding new sales channels" and "improving new employees" as key areas where they want to invest in new solutions. Instead, they tend to complement existing solutions to automate repetitive tasks and improve decision-making. 
However, due to budget and resource constraints, whether investing in new solutions or expanding existing solutions, SMBs will need to plan the initiatives of their digital transformation plans.  In terms of budget, 58% of SMBs plan to use existing IT budgets to fund their digital transformation plans. 34% of SMEs said they do not have enough funds to provide sufficient funds to achieve their goals. They need help to overcome the convergence of new and old technologies, lack in prioritizing business goals to achieve, lack of IT staff, and determine which solutions will best help them achieve their goals.
Implementation
After analyzing and exploring various areas that need improvement, you can consider the trends that drive digital transformation in your business. Focus on the digital presence of the end consumer: To be competitive, you need a digital presence. A website such as an e-commerce investment is not enough.  It is a well-thought-out website built with your end-users and customers in mind. 
It helps push them into deeper sales channels and is a must for your company, but also on other digital platforms that your customers regularly visit. In addition to owning a website, you also need to make sure that it is optimized for mobile devices. 
According to Google's 200 ranking factors, mobile compatibility is one of the most important considerations, with 3.5 billion smartphone users now.
Advanced marketing tools such as Branch, Mixpanel, and Smartlook can provide valuable insights into audience behaviour. In other words, it introduces you to the use of websites and mobile applications through functional indicators. The best starting point is to find out what resonates with the audience. It is a crucial part of the customer's development process.
Predictive strategies: Although the traditional way of doing business relies on assumptions, the digital age depends on data to analyze and study human behaviour. The company manages data based on previous user interactions and then uses that data to analyze user reactions in a given situation.
Multi-channel presence and network system-Digitization are everywhere, and now there is a whole generation of platform-independent users. Therefore, to cover most of them, you need to create an omnichannel presence to promote your products and services. You also need to develop a strong integration strategy for all these channels to understand your operations.
Small and medium-sized businesses see that change is here, and know that they need to adjust their business to survive and develop now and in the future. Although most SMEs have only just begun to face this challenge, their plans are slowly taking shape. The goals of digital transformation will become the focus, and the challenges will become clear. Thus, SMBs need relevant training and support from vendors to overcome obstacles and achieve their digital transformation goals.
Digital Transformation via Cloud Systems
Cloud-driven digital transformation is a good way to improve operational efficiency and elevate business processes to a new level. One needs to plan the Data Migration and Conversion to the cloud to improve profitability by reducing maintenance costs and eliminating infrastructure investment. Instead of relying on testing and experimentation, you can reduce risks and costs by optimizing workflow to meet future and market needs. 
Another advantage is scalability. Cloud services change the workflow vertically and horizontally and expand operational capabilities, customer coverage, and production. By using business automation as one of the main advantages of digital transformation, operational efficiency can be improved.  It includes solutions for automating a large number of IT tasks, allowing you to optimize your work without sacrificing functionality and quality.
The future with Digital Transformation.
It is just the beginning. The scope of digital transformation is huge and far beyond human imagination. According to this study, 85% of decision-makers believe in integrating digital methods into their operations within two years.  
With such a vast investment, the future digital transformation will place technology at the core of every enterprise, and customers will be king. However, there will be a severe shortage of available skills and resources, and management will need to concentrate on using their influence.
We at Tayana are here to help you host your business on AWS. Get 24 by 7 assistance from us on any day. Contact Us today for a detailed Demo if you are looking for Digital Transformation Consulting services.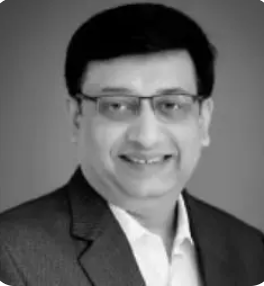 Vijay comes with a vast experience in ERP and enterprise solutions space with about 20 years of experience in various packaged application like Acumatica, SAP, Orion, Salesforce.com, SugarCRM and, SalesLogix.