The manufacturing of inks is a complex process. It has applications in various industries, including the printing and packaging industries, and it also poses challenges for manufacturers as they seek to meet consumer demand for environmentally friendly products. Manufacturers face numerous environmental issues when they produce and dispose of ink, such as the need to reduce pollution and hazardous by-products. In addition, they strive to meet government regulations that require them to adopt safer production methods.
Challenges offer opportunities for growth, and for ink manufacturers, one such opportunity lies in partnering with ERP for inks, a software solution that caters to the specific requirements of this industry.
Why ERP is Important to Ink Manufacturers?
Acumatica ERP for Ink Manufacturing—a perfect fit for the needs of ink manufacturers—helps companies deal with the operational challenges of this industry and streamline supply chain processes. It is fully compatible with different stages of the ink manufacturing process, such as varnish manufacture and pigment dispersal, and also supports different regulatory requirements and good practices for manufacturing.
Acumatica ERP for Ink offers complete formula security, lot traceability, by-product and co-product management, planning and scheduling functions through MRP and MPS, and business processes run smoothly in sync with each other.
Key Features of Ink Manufacturing Acumatica ERP Software 
Formulas can be used to support the protection of intellectual property rights. 
Compliance with OSHA, EPA, ISO and DOT standards is supported. 
Complies with the GHS labelling requirements. 
A Hazardous Materials bill of lading, a Volatile Organic Compounds report, and a SARA Toxic Release Inventory report. 
Bi-directional lot traceability can be achieved by using RFID technology. 
Vendor approval, management and tracking 
Stability testing is performed to ensure that a drug maintains its potency over time. 
Non-conformance and corrective action plans (CAPA) 
Complete traceability and cost accounting for by-products 
HMIS will help workers stay safe. 
COA reports can be customized to meet your needs. 
Formulas based on the physical properties of an object or process can be used to predict other physical phenomena. 
Separate calculation of formula and packaging costs 
Product development and the costs associated with it 
Warehouse management is a complex task, requiring careful oversight of a number of issues. 
Shelf life and expiration date support 
Simplifies the management of different units of measure. 
Make-to-stock and make-to-order operations are two methods of inventory control. 
Production scheduling, materials requirement planning (MRP) and other inventory-control systems are useful for ensuring that adequate material is available when it is needed for production. 
Benefits of Acumatica ERP for the Ink Manufacturing Industry 
Streamlined process flow and increased profits
Efficiency in business
Cost control can be achieved by reducing wastage and using materials efficiently.
Visibility and traceability of inventory
Real-time batch monitoring enables accurate business decisions.
Improved customer satisfaction can be achieved by a quicker response to demands.
Quality assurance and timely delivery are guaranteed.
Compliance with cGMP, and other regulatory standards, is mandatory.
The ability to keep formula information secret
Acumatica, a cloud-based enterprise resource planning system, incorporates comprehensive workflow across different business departments to ensure transparent and efficient management of your business. Acu Process Manufacturing, a module of the Acumatica suite, provides comprehensive workflow management and streamlines manufacturing processes to enable manufacturers to boost their speed to market with improved efficiency.
Acu Process Manufacturing is a cloud-based ERP platform that helps companies manage sales orders, inventory, and materials in one place. Acumatica Cloud ERP gives you the tools you need to grow your Ink Industry business.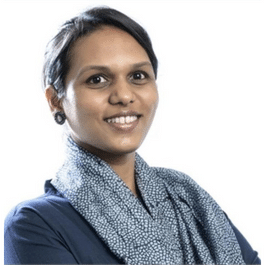 Sangeetha brings 20 years of experience in Information Technology which includes Solution architecting, building micro services, research, and evaluation of business applications, integrating apps.