If you run a chemical manufacturing business, you may be ready to invest in an ERP system to handle the increasing complexity of operations. Or, if your paint and coatings company has acquired a competitor, you may be tasked with uniting two incompatible infrastructures. Perhaps you need a robust ERP system to streamline your business and improve productivity, insight into plant and management operations, take advantage of next-generation technology, and leverage the Internet of Things (IoT).
Modernize and streamline your operations, eliminate bottlenecks, and unite your manufacturing, sales, customer service, and management teams on one user-friendly platform with a chemical manufacturing ERP. When choosing a business management system, you should look for one that helps you run your business and increases overall efficiency. The increased efficiency made possible by technology allows companies to be profitable. When it comes to chemical manufacturing, consider investing in a purpose-built ERP. The chemical manufacturing industry has unique business challenges, and for sustainable products, practices and growth, you'll want an ERP solution that comes fully baked with best practices.
The following needs can be met in a variety of ways:
Integration between plant management systems and other business processes.
Increased efficiency of operations.
Having more significant insight into production yields and supply bottlenecks can help you identify opportunities for improvement.
Reducing siloed data.
Businesses must monitor and track inventory at multiple levels to improve quality control.
Simplifying the process by which compliance regulations are handled
Many companies seek better hazard analysis to reduce the risk of injury and downtime.
By understanding the factors that cause prices of commodities to rise and fall, you can make more informed decisions about your investments.
Reviewing work orders at multiple levels and securing approvals with electronic signatures can prevent paperwork bottlenecks.
To gain a better understanding of workflow cycles and the ability to track data in real-time.
When choosing a chemical manufacturing ERP, you will want to consider your company's specific needs. Your new ERP should address your problems while helping optimize all facets of your business. It should allow for future growth as your company grows, and it should be able to scale as market conditions change. Choosing an enterprise resource planning system for a chemical manufacturing business can be challenging because many options exist, and each software provider claims its product is the best choice.
Effective an ERP solution must accomplish three things:
It must empower users to make better business decisions.
It must provide a competitive advantage by offering real-time insight into changing customer demands and supplier trends.
It must provide a customizable user interface that delights users while providing them with the information they need in real-time.
Chemical manufacturing companies should consider an enterprise resource planning solution that includes these features:
The company is committed to meeting regulations related to the production of chemicals.
The material requirements planning (MRP) module of Enterprise Resource Planning (ERP) software can be configured to separate ingredient costs from packaging costs.
Support for material production scheduling, including production and shift scheduling. 
Quality Control and Analysis Support. 
Immediate traceability of all batches. 
Insights and inventory analysis, including shelf life support and expiration date control. 
We should take safety precautions when working with hazardous materials.
Shipping approval and documentation/certification are required for a country or customer. 
Integrating operations with enterprise resource planning software can help companies make smarter decisions. Companies in the chemical industry use modern enterprise resource planning (ERP) software applications to identify market trends, evaluate worker and supplier performance, and pinpoint problems and bottlenecks before they become significant issues. Executives can adopt new management practices with detailed insight into all operation phases to improve efficiency and profitability. ERP applications help companies forecast more accurately by using data from within the company and from external market factors, such as supplier delays and customer demand.
This allows leaders to align products and production schedules with sales promotions and fluctuations to meet customer needs. The cost of raw materials and supply chain snags are of significant concern today. An enterprise resource planning system can provide an in-depth look into how a business runs, which may enable executives to rethink product portfolios and pivot as needed to boost earnings. Acumatica indeed develops feature-rich ERP software purpose-built for chemical manufacturers. Still, the consulting organization can configure and customize the software to meet your unique requirements, making it valuable.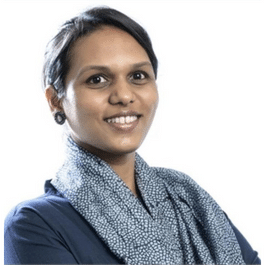 Sangeetha brings 20 years of experience in Information Technology which includes Solution architecting, building micro services, research, and evaluation of business applications, integrating apps.