Are you opening a new veterinary hospital? Expanding your practice or organizing your inventory? This article will help you guide what inventory and assets your veterinary hospital might need—including furniture, equipment, and supplies for operating rooms and exam areas. Then it will offer tips on how to organize that inventory.
What are the essential items that a veterinary hospital needs? 
Veterinary clinics generally have the exact basic needs. Veterinarians usually purchase many things, from high-tech devices and equipment to low-cost goods like bandages and dog treats. The value of intellectual property makes it worth protecting. Supplies and materials can be managed more efficiently with cloud ERP. 
Materials and supplies will vary depending on the animals you treat at your veterinary clinic and whether it provides emergency services or surgical procedures. A veterinary pharmacy contains a variety of medications to treat ailments, including flea and tick medicine, antibiotics, anti-parasite, and anti-anxiety medications. First aid supplies address cuts and scrapes, including cones, gauze, and alcohol swabs. Grooming supplies include scissors, coat shampoo, and cute little bandanas and bows. 
Vaccines protect pets from diseases like canine distemper and feline leukemia. Surgical supplies are available for procedures such as spaying or neutering animals. Medical supplies include syringes for administering medication. Safety supplies are on hand for functions such as helping an intravenous catheterization. Retail items such as dog food, treats, leashes, and collars can be purchased at the front desk or online via our website." 
The inventory of supplies and materials is considered traditional and expected to be converted into cash within a year. Ideally, your business will determine what amount of merchandise you need to never run out of anything while never over-ordering or experiencing spoilage or obsolescence.
Three ways to manage veterinary hospital inventory include hand-tracking, spreadsheets, or inventory management software. Each of these methods has its pros and cons. 
Manual inventory management  
Manual inventory management, including counting and tracking supplies, is necessary for all businesses that don't use a cloud ERP solution. While this inventory management system may be more time-consuming than a software solution, manual tracking can be an efficient inventory management method.
Manual inventory management is a paper-based process that takes considerable time and effort. The attendant must count inventory, create reports, and place orders. The process can be even more difficult if a fast-paced vet clinic has two or more locations.
Manual inventory management is a time-consuming process that leaves you with no idea of what you have in stock at any moment. As soon as you run out of something important, it could mean that your customers don't receive their medication or your employees don't have the tools they need for their day-to-day jobs.
Cloud ERP solutions are scalable, easy to use, and require little or no IT support. Cloud ERP helps your vet clinic track and manage asset and inventory information in one place. The cloud-based ERP can be accessed on a desktop, tablet, or mobile device — anytime and anywhere — so you can view your database in real-time. 
Using a spreadsheet to track inventory is effective when the merchandise is small, but the costs add up quickly. If your hospital carries a large amount of stock and has a high turnover, keeping up with this data by hand is time-consuming. You can fast lose track of what you have and need when using spreadsheets, especially when dealing with multiple customer orders.
Inventory management application software works by creating a digital record of everything your business has on hand across multiple locations. Writing the perfect inventory management software may be simpler than you think: inventory applications simplify inventory management and allow your team to focus on patients. They run on your equipment, such as smartphones, tablets, and computers. Inventory management software for veterinary clinics can increase productivity, decrease operating costs and improve customer service.
An inventory application can help you manage inventory and reduce errors. Here are five ways an app can do this.  
Customizable cloud ERP 
Shortly is a Digital, Cloud Enabled Inventory App that is fully customizable to the way you work. When choosing inventory software, consider the way your company organizes its inventory. You can choose software that matches your existing system or allow you to enter your categories and descriptions.
This cloud-based ERP lets you keep your inventory organized by item and location, with a database that can easily be customized. Shortly enables you to create folders for all your exam rooms, storage closets, operating rooms, and more. We can add custom fields to track any essential details to your team and put pictures on each item's profile to help them quickly identify inventory.
Set low-stock alerts for items in inventory and customize the notifications sent to the right people. This way, you'll be able to avoid disruptions so that your clinic runs smoothly.
Low stock alerts with Cloud ERP 
With Shortly, you can set inventory alerts based on your usage patterns and keep track of the items most important to your business. When a stockout is imminent, you have the option to reorder, Shortly and the cloud-based software behind it can manage that process for you. 
Low stock alerts with Cloud are a simple and effective feature that helps clinics avoid disruption. Set low stock alerts for items in inventory, then decide who needs to be notified when your list starts to dwindle or when to warn them. The right people will receive an alert at the right time so your clinic can take action before the shortage hits. 
We will provide you with software to help your business grow. And we specialize in assisting Process Manufacturing companies that have unique needs that most other companies do not understand. We are Gold Certified VARs and ISVs of Acumatica, a leading provider of cloud ERP software. To find out more about what we can do for your business, please visit TayanaSolutions.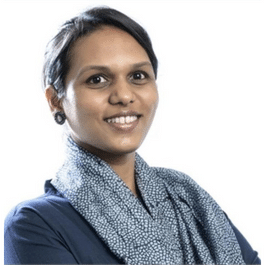 Sangeetha brings 20 years of experience in Information Technology which includes Solution architecting, building micro services, research, and evaluation of business applications, integrating apps.