Managing a pharma company is far from an easy task, especially as it's one of the most regulated industries. Just check how to choose the ERP for anyone to operate in the pharma industry.
Cloud ERP can help you increase productivity 
Pharma companies are also expecting to constantly increase their productivity, streamline their operations, and optimize their competitive advantages. However, despite the benefits of an ERP solution, it's not adequate to oversee and handle this all manually. Instead, modern pharmaceutical companies are now deploying Cloud ERP solutions to aid processes like sales functions, batch productions, quality assurances, inventory controls, and accounting.
If you're searching in the market for an ERP, these will probably be your most predominant challenges:
Finding ERP Solutions that meet the requirement of your complete processes.
Complete Tracking System of batches, Inventory, and productions process
Flexible to the production process.
Complete supply chain management
These challenges can all be overcome with the right software. (See a DEMO)
Cloud ERP solutions should be the skeleton of your business. While they may not be visible to others, they are the very thing keeping your business running every day. Managing pharma companies is far from an easy task, and you're expected to keep control of things like process-based manufacturing, discrete manufacturing, product traceability, supply chain planning, medicine formulations, quality control, inventory and HR/payroll. Your company can be tricky to manage, even with a modern ERP. Luckily, an ERP can be exactly the solution for your problem.
The ERP software we provide will include modules covering all your needs, including;
Accounting
Purchasing & Sales
Inventory
Distribution & Supply Chain
Product Formulations
Document Management
Compliance Management
Manufacturing
Reporting
Implementing an ERP system means every department will be positively affected by its ability to pull all your processes together. It can lead to increased efficiency, improve productivity, streamline workflows and decrease production costs in the long run.
Before we look at how to choose an ERP system, we must first consider what type of pharmaceutical company we run. I have boiled these needs down to pharmaceutical manufacturers and distributors since these two groups operate under different legal legislation.
Searching for Cloud ERP for pharmaceutical manufacturers.
Introducing Acu Process Manufacturing (APM), Acumatica's [xRP] platform is a process manufacturing extension that Tayana software built. Acu Process Manufacturing Suite (APMS) Helps process manufacturers to manage their entire manufacturing value chain – from planning, scheduling, production execution and supply chain management to quality control and compliance. Acu Process Manufacturing Suite is an integrated suite of modules specific to the manufacturing industry, such as inventory management and production planning.
Here are some tips for choosing a cloud ERP solution.
An ERP Pharmacy Management solution can ease the manual workflow of your company and improve the way your business is currently being operated. Implementing Cloud ERP software for the pharmaceutical industry can help you streamline manual workflows, reduce man-made errors, predict and optimize operating costs, track and simplify the stock process from initial ordering to the expiry date, and automate the more tedious tasks related to accounting, sales, and billing.
Here we include some of the best Cloud ERP modules requested by pharma companies:
Inventory Management System: The ideal ERP solution allows you to project shortages in advance by mirroring the real-time inventory in your company. 
Supplier Chain Management: The supply chain is a value-adding system that companies use to get a product or service through the various points of origin, involving everything from raw material suppliers to production, wholesaler and retailer. The demand for products is increased, and so has the complexity of supply chains.
Expiry Date Alert System: This overview can send out automatic messages about the destruction of expired medicines.
Pricing Modules: The pharmaceutical industry has strict rules and regulations on manufacturing, packaging and pricing. An accurate pricing control system is an essential tool for any pharmaceutical company. Prices need to be kept track of and ensure that they don't exceed the pre-set margin. This is also a vital element in providing safety to the customers against any unauthorized price changes.
Compliance Management System: Compliance is a serious subject, especially in the pharmaceutical industry. Knowing how to handle compliance is crucial to your company's growth and reputation. Most people think of compliance as something their IT department handles or that it doesn't particularly need to be handled by their department.
Product Formulations: Medicinal Product Formulation is creating a medicinal product using raw materials, bulk chemicals and semi-finished products. It is one of the process steps in the pharmaceutical manufacturing industry.
More value-added features must be there in perfect cloud ERP system software. Our Acu Process Manufacturing has all the integrated features mentioned above. It is a futureproof, accessible, accessible, and highly secured data system.
For demo and implementation, Contact Now.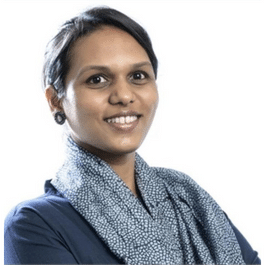 Sangeetha brings 20 years of experience in Information Technology which includes Solution architecting, building micro services, research, and evaluation of business applications, integrating apps.