Acumatica is a cloud-based enterprise resource planning (ERP) system designed for small to medium-sized businesses. It provides all the core capabilities required to run your business, including accounting, CRM, procurement and project management. Acumatica is highly customizable and can be tailored to suit the unique needs of your nonprofit organization.
Three key benefits of Acumatica for nonprofit organizations: 
1. Transitioning smoothly with mergers or acquisitions 
Acquisitions and mergers are commonplace in the world of nonprofit organizations. Acumatica's platform allows for the streamlined transfer of data from complex services from various sources and technologies into one cohesive system. Acumatica is a versatile and flexible cloud-based platform that lets you easily adapt your business model to meet the diverse needs of your customer base. 
2. Budget-friendly SAP alternative with robust financial tools 
Acumatica, a cloud ERP software, significantly reduces both capital and operating expenses since it is subscription-based. This allows nonprofit organizations to budget more effectively and only pay for what they need. Acumatica offers a comprehensive set of financial management tools for organizations with simple and complex needs. These tools enable the migration of data from legacy sources and provide the ability to manage multiple entities within one organization. Acumatica is a financial solution that provides nonprofits with several essential features,  
Including fund accounting 
Restricted funds management and grant management.  
Encumbrance accounting 
Budget verification and validation 
Board management and volunteer management. 
3. Unlimited users can access the system from any location
Acumatica's cloud-based architecture allows employees to access data from anywhere in real-time. Acumatica's cloud-based solution allows you to add and remove users without limitation and manage access as needed for collaboration and role changes. Additionally, it gives you the capacity for all users to access data simultaneously. 
Is an ERP System Right for your Nonprofit Organization? 
Nonprofit organizations can use an Enterprise Resource Planning system to increase efficiency and decrease costs. An ERP system is scalable and flexible enough to accommodate the unique needs of nonprofit organizations. 
Nonprofits need employees, data points, and financial systems to run their operations and deliver their missions. For example, a human services organization's mission is to provide community-based services. Employees are needed to deliver these services—at a minimum, the organization's funding sources need to be tracked and reported against with accurate allocations; spending must be controlled by monitoring the budget against actual. For an association, add to this list member dues collection and a CRM system capable of providing constituent management and marketing capabilities that tie revenue back into General Ledger.
By deploying a comprehensive financial management system (ERP), businesses can achieve efficiency in their financial operations by replacing many disparate products and data silos with a single record system for all financial data. 
Nonprofits must be as financially savvy as for-profit entities. However, nonprofits have less flexibility in spending money without a profit motive. Therefore, efficiency in allocating funds becomes even more critical than it is for businesses that rely on profits to stay in business.
ERP systems provide tangible and intangible cost savings that help every dollar go further for nonprofit organizations' missions. The software allows organizations to track several different funds for various projects and contracts, efficiently managing funds while adhering to reporting guidelines. With grant management features, productivity and time savings will increase to the point at which nonprofits can afford to hire dedicated grant managers or grant writers, increasing the chance of receiving more grant funding in the future.
Nonprofit organizations often use reports to prove their worth to their funders and boards. Many of these reports are complex, so it can take days or weeks to prepare them in a way that board members and members of the public can understand. Deploying an ERP system will allow staff members to save time by automating many report generation processes and streamlining the data collection process.
If you're considering implementing an ERP software solution for your organization but aren't sure where to start or which ERP software solutions will meet your needs, contact us today, and our experts will be there to help always!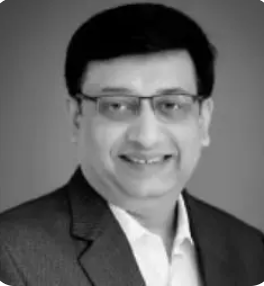 Vijay comes with a vast experience in ERP and enterprise solutions space with about 20 years of experience in various packaged application like Acumatica, SAP, Orion, Salesforce.com, SugarCRM and, SalesLogix.