Success in business is not hard. Anyone can succeed—even in a pandemic. There are a so many number of things that we need to do to be successful, and if pressed, most of us could probably come up with ten things we really need to do right? this week to be successful right? And then when you look back at last week, we find we still have ten more things to do. Being deliberate means doing something you absolutely must do to succeed. One way to do is to use a cloud-based ERP solution. These systems provide the information needed to engage in initiatives and activities necessary for success. 
Increase your Company value with Cloud ERP Solutions 
COVID-19's success can be attributed to the fact that it was able to restructure and retool its entire operation in a very short period of time. It was not just a matter of retooling machinery; it was also a matter of sourcing raw material at a time when the supply chain was decimated and establishing routes to market, as well as retraining an entire workforce.
In order to create completely new strategies, the company's management needed the information they could obtain from their business management solution. 
The company's valuation increased significantly. If you're planning to sell your business, it may be useful to think about the value of your company with and without you.
Potential buyers will want to know the extent of your contributions to the company's success and how sustainable those contributions can be. Can your processes be continued by other employees? How do you prove this?
Your cloud ERP software proves your business is successful. It delivers the value you need to be successful by showing historical progress, demonstrating future outcomes and predicting trends. Your business management solution clearly reports on profitability, tracks inventory successfully and tracks profitability by customer, by inventory item and by the vendor. 
As recent history has shown, your ERP software solution can also demonstrate that your company is future-proof. As more and more companies move to the cloud, organizations with Software as a Service (SaaS) ERP solution are able to remain up and running through floods, hurricanes, fires, tornados, and global pandemics.
As a potential buyer, I can offer more if I know that the business can survive without you in it. Business management solutions can give you the perspective you need to make an informed decision about your company.
Business in the cloud 
It is essential that business management solutions take advantage of the cloud. The world is changing too quickly to be left behind on a legacy solution that cannot deliver all that your stakeholders, in their many forms, require.
During Acumatica Summit 2021, we announced that our customers received 99.996% uptime in 2020. We had zero successful cyber-attacks. Because of the cloud, we were able to provide two product updates that year. Not operating in the cloud is no longer an option for businesses. 
Competitors used COVID-19 to their advantage and evaluated or reevaluated their continued investments in companies that were vulnerable to the virus. Companies that had been using cloud-based business management solutions weathered the storm much better than those that had not.
Business management solutions must offer capabilities that allow users to connect to their workforce no matter where they are, as well as to other businesses or other sources of data. A business solution should also be available 24×7 and easy to use. Customers demand it.
Future-proof your business for long-term success 
We could discuss many more topics related to the importance of visibility in your business. You need an appropriate perspective, and you need to empower your people. It's also important to collaborate with others remotely, so that your business is resilient and always connected to the world. But most importantly, it's important for you to deliver a stellar experience for your customers.
The pandemic did not cause any issues that corporations are facing today. All of these issues were occurring prior to the outbreak of COVID-19. This pandemic accelerated the need for businesses to deal with all of these issues by seven years or more. According to McKinsey, COVID has accelerated the digital transformation requirements for business by seven years or more. Customers' expectations have changed, and companies are expected to provide a new and increasingly hands-off experience in order to keep up with them. 
But we still need to market our products and services. We still need to interact with customers and partners. We still need to develop new business opportunities. We still need to obtain supplies or materials. We still need to deliver our products to customers or clients.
Business crises teach us that executives are no longer exempt from the kinds of problems they used to think only happened to other people.
In order to be successful in the future, organizations must anticipate and be prepared for volatile global conditions, natural disasters, and pandemics. This is why organizations should strive to create "future-proof" businesses. Potential investors are drawn to such companies, customers demand them, and employees will want to work for them.
 Success is not an easy task, but it can be achieved by anyone who strives to do their best and communicates openly with others. Contact our experts today, and they'll answer your questions about how Acumatica's cloud-based ERP solution can help you achieve your business goals.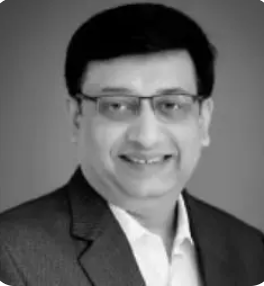 Vijay comes with a vast experience in ERP and enterprise solutions space with about 20 years of experience in various packaged application like Acumatica, SAP, Orion, Salesforce.com, SugarCRM and, SalesLogix.