The last two years have been disturbed by supply chain disruptions and volatility. Here we have some steps you can take to build supply chain resilience across your business.
How is Supply Chain Resilience more Important?
As a manager or owner of a business that relies on supply chains, you are aware that supply chain disruptions have been on the rise. These disruptions include the ongoing chip shortage, cyberattacks, trade tensions with China, and global pandemics. Now that prices are rising due to inflation and the "Great Resignation," businesses are finding it even more difficult to supply goods and services in their local markets and abroad.
In order to remain competitive in today's business environment, it is essential that companies focus on building supply chain resilience. Implementing multiple strategies to improve your supply chain takes time and effort.
The main Basics of Organizational and Supply Chain Resilience
Resilience has the ability to overcome challenges and emerge stronger than before. Supply chain volatility can serve as an example, and following these strategies will help you build supply chain resilience while protecting your business from long-term impacts.
Create Supply Redundancies
Those companies that are able to create "supply redundancies," or stockpiles of the raw materials and components they need to produce their goods or services, have a competitive advantage. This allows them to rapidly respond when unexpected events strain their ability to get necessary resources. However, it's important to remember that it's not about having more of everything; it's about having more of the right things.
Just-in-time inventory requires less warehouse storage space and reduces carrying costs, but the ongoing supply chain disruptions have shown that it does not work in today's supply chain environment.
Maintain Multiple Suppliers
When a single supplier is relied on for a critical component, supply chain disruptions can have a significant impact. Working with multiple suppliers creates flexibility and reduces the risk of bottlenecks and shortages. Plus, if suppliers know they are not your only option, they may offer you competitive pricing and improved service.
Diversify Carrier Networks
Companies have found that maintaining multiple shipping suppliers, as well as multiple carriers in their networks, is a good way to avoid being locked into one supplier or one carrier. If a carrier is incapacitated for any reason, your business is not left scrambling for alternatives.
When a company arranges with multiple carriers to ship its packages, the company is poised to deal with whatever events may come it is way. The multi-carrier approach gives businesses more options for fulfilling orders, helps them mitigate risk and remain competitive, accommodates customers' needs, makes returns easier to manage, and saves money on shipping costs.
Embracing the Nearshoring
Nearshoring or also called "reshoring," is the practice of decreased dependence on international suppliers. The advantage of turning it into a local supply chain model includes:
Reduced points of potential conflicts or disruptions from unexpected events.
Greater control over inventory.
The closer proximity of producers and consumers.
Reduced freight/shipping costs.
Use Standardized Processes
To build supply chain resilience, standardize your production process and select components based on their ability to perform well in a wide variety of environments. Example: replace specialized parts with generic available parts that can be used in multi products.
Gartner calls this "product harmonization"—the combining of product requirements from multiple suppliers into one list, which simplifies the process of sourcing products and creates opportunities to place higher volumes among multiple suppliers.
Fostering a Culture of Resilience
Effective strategies and techniques for improving supply chains require the full participation of all employees. Being aware of global events can help your company better prepare for disruptions and empower employees to make sound decisions.
When disturbance happens, your team can keep a clear head by having a system in place that encourages communication, collaboration, and visibility across the organization. Instead of blindly reacting to a situation, you and your team will have facts about the operation at your fingertips, allowing you to adjust policies, procedures, and processes based on these facts.
How Acumatica Can Help
Organizations which implement cloud ERP software solutions have set themselves up for supply chain successes, even in uncertain times.
For example, they now have:
Forecasting and Planning capability for managing resources, supplier delivery, and production schedules also.
Information and flexibility with necessary to adjust an changing circumstances also.
The ability to analyze data, assess operational constraints, and determine an alternative way of solutions.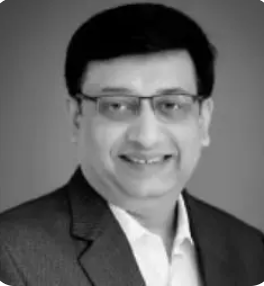 Vijay comes with a vast experience in ERP and enterprise solutions space with about 20 years of experience in various packaged application like Acumatica, SAP, Orion, Salesforce.com, SugarCRM and, SalesLogix.