Compliance management is an essential process that ensures adherence to the industry and regulatory standards through round-the-clock monitoring and assessment. Compliance management is implemented with the help of effective tools that help a company detect compliance-related violations and take corrective actions. This saves the company from reputational damage and high penalties.
EHS management stands for "Environment, Health and Safety" management and encompasses safety measures for the workers and the surroundings. The main objective of the EHS management is to ensure sustainability and operational excellence.
In the manufacturing sector, Compliance and EHS management are pivotal for the continuation of operations and distribution. If a company is found to be violating the Compliance of EHS standards, then it has to suffer unnecessary litigation, censure as well as financial loss. This happens due to disruption of the manufacturing process and high financial penalties. Thus, Compliance and EHS management are significant processes that require due diligence in their implementation.
Challenges in Compliance and EHS Management
Few things may make Compliance and EHS management difficult:
Constantly Changing Landscape: The compliance and security landscape is dynamic and evolves continuously with evolving regulations and rapid response to emerging threats.
Distributed Environment: In the globalized world, companies have distributed environments across multiple platforms. This makes the task of detecting irregularities with Compliance and EHS standards difficult.
Complex Environments and Teams: There are issues of complex working environments with large teams that make coordination difficult. This leads to increasing divergence in the Compliance and EHS standards across the company.
How can ERP help you with Compliance and EHS Management?
Businesses face crippling penalties if it goes against compliance and EHS rules, advertently or inadvertently. This is why having effective Compliance and EHS management is essential for every organization. The growth of multinationals marks the modern world. As a result, managing compliance and EHS regulations become a hard task for the companies. ERP or Enterprise Resource Planning integrates all the processes of the company to streamline the business functions.
Earlier, companies had to depend on cumbersome procedures involving spreadsheets and external databases for tracking regulatory and EHS Compliance. ERP helps in real-time access and automation, which makes Compliance and EHS management easy. It helps in
Making the data more visible and secure, thus making Compliance and EHS management convenient.
Better traceability and quality control, thus adhering to Compliance and EHS regulations, becomes simple.
Reduces errors in data and thus leads to effective Compliance and EHS management.
Making the data audit-friendly through centralized and easily accessible reports.
ERP software for Compliance and EHS Management
There are many ERP software solutions for regulatory Compliance and EHS management. This software helps in automating the entire Compliance and EHS management processes. The ERP market is slated to expand rapidly, exceeding the market size of $49.5 billion by 2025. This reflects the importance of ERP solutions for streamlining business processes.
To meet the compliance guidelines, organizations must be able to track the data, which brings greater workflow efficiency. The ERP software solutions provide an array of built-in dashboards that offers visibility in the health and performance of the business. It also collects and collates data regarding occupational health and safety, waste management, and sustainability. This helps in monitoring environmental health and performance metrics. Further, it also helps in monitoring the inventory of dangerous materials and administering relevant inspections.
Error-free and Secure data
The ERP automates the repetitive tasks, thus making the data free of errors and redundancies as well as freeing up the team for more productive tasks and checking all compliance requirements. The ERP also ensures data security through access controls, Internet of Things(IoT) endpoint security, and effective regulatory Compliance.
The ERP software solutions offer centralized reports that streamline the entire business process and help in making decisions about Compliance and EHS management. This also helps in greater reliability because of consistent and accurate data making Compliance efficient.
Cloud-based ERP System for Compliance and EHS Management
Cloud-based ERP software refers to a software-based ERP solution that runs on the internet instead of running locally on the computer. Any web browser can access it. Cloud-based ERP helps lower costs by eliminating the need to buy server hardware, run lab space, and recruit IT personnel. The Cloud-based ERP solutions for Compliance and EHS management helps in eliminating the expense of
maintenance and security upgrades. It also provides access to all the users across the organization access to the same information irrespective of the place and time.
The Cloud-based ERP software is easy to set up and implement. Moreover, Cloud-based software offers organizations the flexibility of scale as they grow.
Acu Process Manufacturing (APM) is a dedicated cloud-based software solution. It helps in managing the various specialized requirements of manufacturing organizations. It helps in streamlining the entire process manufacturing lifecycle, ensuring compliance and adherence to EHS standards. Acumatica Cloud ERP, with its core modules, seamlessly integrates the various modules of APM. APM also provides integration with MYOB ERP to facilitate the proper implementation of Compliance and EHS regulations.
Top 5 ERP Softwares for Digital Transformation of the Compliance and EHS Management
Acumatica: It is the leading provider of cloud-based ERP systems that help in integrating the business functions of Compliance and EHS management. Thus Acumatica, through close integration with the Acu Process Manufacturing, provides a user-friendly interface and automates the Compliance and EHS management.
MYOB: It provides specially tailored cloud-based ERP solutions for handling critical data and ensuring regulatory Compliance. It also helps in enforcing quality controls for effective EHS management. MYOB is enabled with Acu Process Manufacturing for better implementation of the regulatory requirements and standards.
Deacom: This ERP system enables controlling all the changes and history of the formula, with the provision of an audit trail. As a result, it helps in greater transparency and stricter adherence to regulatory Compliance.
SYSPRO: SYSPRO ERP helps in better integration with governance, risk, and compliance software so that the business processes are well integrated with system compliance measures.
Sage: This ERP software solution helps in maintaining compliance, mitigating risk, and accessing employee records, thus lessening the burden of the HR department.
How Cloud-Based can ERP Solutions lead to Digitally Transforming Your Business?
Identify the right solution: Every business has different needs. Therefore it is important to cater to your distinctive manufacturing process and get the right software solution for better Compliance as well as Environment, Health, and Safety management.
Implementing Custom solutions: Acu Process Manufacturing helps in implementing tailor-made solutions for the business to ensure regulatory Compliance, better records, manage incidents, implement safety and hygiene standards, etc.
Modify business workflows: The Cloud-based ERP software like Acumatica and MYOB helps in modifying the business workflows for better integration of all the processes related to governance, risk mitigation, compliance, and governance.
Providing L1 or L2 support: The cloud-based ERP solutions provide initial l1 support as well as intermediate L2 support for troubleshooting.
Thus the cloud-based ERP solutions provided by Tayana solutions help in the digital transformation of the entire business process by handling the essential needs of the batch processing manufacturers like the development of recipe, formula control, and comparison, documenting manufacturing instructions, environmental control, and regulatory compliance.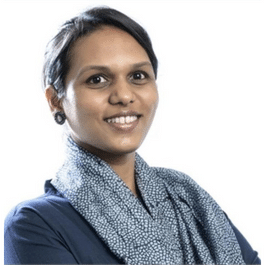 Sangeetha brings 20 years of experience in Information Technology which includes Solution architecting, building micro services, research, and evaluation of business applications, integrating apps.