Oil & Gas companies are early adopters of enterprise resource planning (ERP) systems. Acumatica's ERP system can help you increase efficiency while effectively balancing multiple projects and operations.
Acumatica ERP software for the oil and gas industry offers sales, purchase, and inventory management modules that can streamline your business processes.
As the demand for oil and gas increases, managers are tasked with meeting those demands while being aware of fluctuating regulations and resources. An innovative ERP software solution such as Acumatica simplifies the entire process, as it is agile and flexible to get apt to your needs. 
Additionally, oil and gas require careful handling, for which Acumatica ERP can provide cautious warehouse and supply chain management. Acumatica, with its cloud-based ERP software, can track and record every process in real-time. 
The data can be accessed on any device, which makes it easy to be updated at all stages of operation. Nevertheless, Acumatica's automation and business intelligence can help you schedule and manage every process safely.
Challenges in the Oil and Gas Industry
Refining crude oil at the lowest possible cost is a goal.
Reducing Environmental Impact.
Strict Legislative Frameworks.
Alternative energy products will increase competition for traditional energy sources.
Oil and gas plants do not experience unexpected shutdowns.
Challenges in the Oil and Gas Industry in detail:
Equipment Readability:
 Oil and gas companies face two significant challenges: decreasing downtime and improving equipment reliability. Running equipment within its optimal range—as specified by the OEM—helps boost the MTBR("Mean Time Between Repair Replacement") or mean time between repair replacement. 
The Workforce is Aging: 
An ageing workforce is a significant challenge for the oil and gas industry, and the main reason is risk and volatility. When experienced employees leave, companies feel pressure to onboard new contractors and employees. However, the main problem is that they are less experienced in their jobs and unfamiliar with executing processes. Therefore they need a lot of training sessions before they can perform their job efficiently.
High Possibility of Accidents:
The oil and gas industry is subject to large-scale shutdowns, turnarounds, lockout/Tagout, and equipment isolation events that require significant planning and take weeks or months to return to normalcy. Also, the oil and gas industry is an easy target for large-scale accidents during shutdowns, thus requiring extra care and planning to keep employees safe. 
Ensure minimal Spill Control:
Oil and gas companies must be vigilant about leaks and spills, which can cause massive destruction if not controlled promptly. Employees have sustained third-degree burns and even died due to delayed responses to spills.
Regular Inspections:
Facility and equipment inspections in the oil & gas industry require emergency response equipment, temporary structures, operational readings, moving equipment and ladders. These inspections ensure that processes go on efficiently and that there are no communication lapses between departments.
TayanaSolutions is a leading IT company with an array of advanced ERP software solutions. Our products and services can help you cut operational expenses, increase business productivity, improve operational efficiency and forge stronger customer relationships. Please schedule a call with our team to know more about our products and services.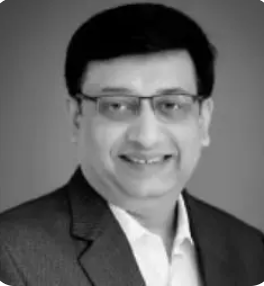 Vijay comes with a vast experience in ERP and enterprise solutions space with about 20 years of experience in various packaged application like Acumatica, SAP, Orion, Salesforce.com, SugarCRM and, SalesLogix.