An enterprise resource planning system is the best solution for service industry professionals needing a comprehensive view of the business, allowing them to make better decisions that improve performance. Acumatica ERP enables you to manage customer relationships, inventory, and finances more effectively.
Many service companies suffer from inaccurate data and disjointed systems. These issues can lead to chaos and inefficiency as well as lost opportunities. Enterprise resource planning software allows you to run your business more effectively by giving you access to all your information in a single location.
Enterprise resource planning systems also provide a variety of benefits for service companies, including:
Enhanced customer service
High efficiency
Low costs
Greater profits
The service industry faces several challenges, including increased competition and customer demands.
Consumer Awareness
Financial Challenges
Competitive Pricing
Upgrading Technology
Challenges of Implementing ERP in the Service Industry:
Updated Technology:
The use of Excel spreadsheets leads to a decline in business productivity, as well as reduces transparency. It is time-consuming and provides an inaccurate representation of information, hindering a business's overall performance.
Taking advantage of new technology to improve services is a big challenge the services industry faces. However, not staying updated with the latest technology can be problematic for your business regarding the competition. Implementing the right technology, such as artificial intelligence and machine learning, is the most effective way to address customer requirements and business functions. As a result, training employees to use these technology platforms is necessary for them to perform their service business functions.
Meeting Customer Needs:
When customers do not receive the valuable service they expect from service firms, those firms suffer a loss. Businesses often fail to deliver what clients want because they have not identified what that is. For service firms, staying updated with technology is vital to overcoming challenges posed by using new technologies. Also, investing in finance software and systems can help.
Providing Real-Time Experience:
Several services require real-time operations. Any delay in the service could cause massive damage to the company's brand. Service providers must manage capacity end-to-end in the services sector and generate a productive corporate culture.
Full flexibility:
To deliver valuable services to customers, organizations must resolve different challenges. If a project is supposed to be completed within a certain period, then some strategy should help your business achieve that goal. Thus, more companies should implement ERP systems to improve the efficiency of their operations.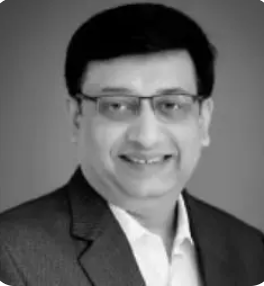 Vijay comes with a vast experience in ERP and enterprise solutions space with about 20 years of experience in various packaged application like Acumatica, SAP, Orion, Salesforce.com, SugarCRM and, SalesLogix.