In the era of cloud computing, you want to choose a current and innovative technology. As the market trends toward automation and performance and there are global competitors, you should have something unique to offer. Because Acumatica has been qualified as a trustworthy cloud ERP platform, it fits these needs. Also, consumption-based licensing allows small and mid-size companies to afford an available cloud ERP system. 
Acumatica's Cloud modules are intended to integrate with other external applications to increase functionality and promote growth. Acumatica is a leader in the cloud-based ERP ecosystem, having adopted Open API standards.
Since the rise of e-commerce and mobile applications, ERP and CRM vendors have enhanced their software to integrate these capabilities. Most legacy ERP platforms offer complicated add-ons, standalone databases, and front-end software to fulfil the new requirements. On the other hand, many outdated applications require additional software to make them cloud-ready.
Acumatica ERP is a scalable infrastructure with core components running in the background, allowing customers to focus on productivity rather than technology. Customers can customize their business logic using platform tools or an integrated development environment.
Acumatica Cloud ERP Solutions Offer a Variety of Benefits for Different Business Needs 
1. Financial management is a vital part of any business.
Streamline business operations
Real-time visibility into key metrics and activities.
Cloud capabilities allow businesses to expand their reach internationally while using a multi-currency, multi-language solution.
Easy migration from legacy systems
2. Customer management
360-degree view – monitoring financial, marketing, sales and service numbers
The team sales and service approach
an effective way to increase customer satisfaction.
The Acumatica add-in allows users to work with email messages in Outlook.
Salesforce.com offers bi-directional real-time data synchronization with Acumatica ERP.
3. Manage Your Accounting
A complete view of project-related costs
Flexible and accurately bill clients based on the project.
Use real-time reports to track and compare project costs with original and revised budgets.
Control changes to project scope by controlling requests from both customers and colleagues.
4. Distribution Management is an essential aspect of a business.
Maximize customer satisfaction while minimizing cost.
Ensure a steady supply of materials by ensuring that the purchase process is ongoing.
Track profitability in real-time.
5. Automating field service operations
Scheduling the right people in the right quantities to efficiently perform tasks at the correct times. 
Optimizes routing for appointments by enabling the filtering of assignments by several criteria. 
Real-time, graphical information about driving conditions is available from many sources.
Manage staff members from any location using a variety of communication devices
Proper inventory management can be achieved by maintaining a system of record-keeping to track the number and location of inventory. 
Personalized dashboards can be created from raw data to help you spot trends as they happen.
6. Commerce Edition for Businesses
Stock-outs, back-order
returns and exchanges need to be optimized. 
Quick order processing and fulfilment are necessary to manage all of this.
By integrating Acumatica ERP with e-commerce platforms, customers enjoy an omnichannel experience.
Connects with a variety of e-commerce platforms.
Acumatica cloud ERP has additional business management functionality. If you take a deep dive, you will see that it is not the same as other competitors. Acumatica does not charge for additional users, unlike its competitors.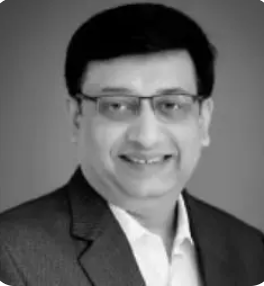 Vijay comes with a vast experience in ERP and enterprise solutions space with about 20 years of experience in various packaged application like Acumatica, SAP, Orion, Salesforce.com, SugarCRM and, SalesLogix.