Acumatica ERP software for the weaving and knitting industry seamlessly integrates with textile manufacturing. The cotton quality in the textile industry ensures that high-quality fabric is made from it.
Seasonal demands and order completion dates influence the textile industry, which requires complete control of operations so that teams can monitor all the procedures and processes from a single place. Information about current market trends is essential for this industry because it helps you know what styles will be popular and which materials are in demand.
ERP is designed to accommodate the needs of the textile manufacturing industry.
ERP for the textile and knitting industry helps with proper planning, scheduling, logistics and transportation for timely delivery. It automates all processes, eliminating delays in operations and improving overall industry efficiency. The module completely integrates and unites all departments/divisions in the industry for a better exchange of information and communication.
ERP for weaving and knitting companies can streamline all aspects of production. The textile business has never had a consistent sales process because of changing consumer demands based on seasonal trends, production capacity constraints and massive cost of operation. We provide custom solutions for textile manufacturers to help them meet these challenges and improve their operations and customer satisfaction.
Textile ERP software offers an array of features and benefits.
Easy to use and designed with Client/Server Technology, the software has a graphical user interface that allows you to incorporate industry best business practices into your business.
It's easy to rearrange company-specific reporting systems and add new reports anytime. Documents and Excel files can store information, making it easy to transport and share. If you want to automatically send a message as an attachment via email or have it sent directly to your mobile phone via SMS, that's possible too.
Acumatica ERP enables data integration from external devices, such as weigh scales with a communication port, attendance marking systems, etc. User privileges are available tightly to avoid misuse of software and data security.
The textile manufacturing and apparel industry faces numerous challenges.
The textile industry faces several challenges in essential business operations like customers' needs, inventory control and cost management. Only Acumatica ERP software can deliver better visibility and insights into primary business operations.
Erp software for textile companies helps them to track fibre and yarn lots across manufacturing processes by searching a particular lot number in all stages of production.
For a business to make sound decisions, that business needs to analyze reports regularly. Having an ERP system in one place that generates relevant reports in real-time is a privilege.
Long production processes and short delivery time needs planning concepts driven from a partially defined demand, not a finished item. ERP Software System can help you with that.
The efficient management of inventories is crucial to the success of any business. Acumatica ERP System for the Textile Industry provides a solution for various inventory management requirements. 
The textiles and apparel industry uses a few raw materials to manufacture countless finished products. A company must be able to process its orders in real-time through an erp system.
Textile companies are often large and divided into many departments. Scheduling machines that cycle through times and batch sizes can challenge these manufacturers. Cloud ERP for the textile and apparel industry enables efficient collaboration and communications.
Conclusion:
The popularity of enterprise resource planning (ERP) systems has increased dramatically in the software market. The knitting and dyeing industry needs to catch up, as other industries have found that these systems can be beneficial. Acumatica ERP can help your business with its versatile modules that meet all your administrative and managerial needs.
FAQ
What is Textile ERP software can do?
ERP in the textile industry helps businesses with financial information by automatically generating reports of accounts in real time. These reports include production cost, income, debts, expenditure, profit and loss statement and balance sheet.
Why is ERP so common in the textile manufacturing industry?
ERP in the textile industry helps businesses with financial information by helping management create accurate accounts reports automatically and in real-time. Production cost, income, debts, expenditure, profit and loss statement, and balance sheet are some of the information that the ERP solution can generate.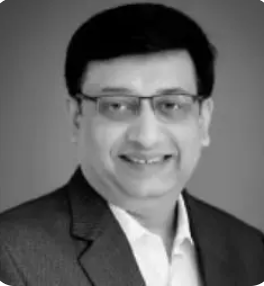 Vijay comes with a vast experience in ERP and enterprise solutions space with about 20 years of experience in various packaged application like Acumatica, SAP, Orion, Salesforce.com, SugarCRM and, SalesLogix.