Field Service Management can be a challenging job without the help of ERP software. With customized ERP for field services, companies can improve workforce management by automating all levels of operations. ERP software streamlines the entire operational pipeline and enhances workforce productivity by automating tasks such as task planning, employee shift scheduling, etc. 
We will explore the significance of ERP for field service management. You will discover how ERP application development can help improve and streamline field operations. Enterprise resource planning involves using software automation tools to efficiently manage core business processes like finance/accounting and inventory/warehouse. Cloud ERP caters to the diverse needs of businesses, including order processing, workforce planning, distribution, and supply chain management. 
Benefits of Cloud ERP in Field Service Management include:
Managing invoices, keeping track of financial activities, and bookkeeping tasks
Processing work orders involves allocating a workforce to a job and sharing details about the task with the assigned personnel. Tracking work progress is also essential.
Work orders can be managed, and capacity planning can be done based on the workforce and staffing requirements for a particular work order.
Managing purchase orders, work orders and other on-site activities
Warehouse management, procurement, job scheduling, and distribution management are all aspects of inventory tracking.
Workforce planning, task scheduling, shift planning, and employee rostering can be challenging to manage without the right software.
Technology Trends in Field Services
Access to Improved Mobile Technology
Mobile field service apps can help workers stay on top of their jobs by providing directions to clients' residences and vital customer information or service records.
Advanced and Mixed Reality Features​
Mixed reality software enables you to implement digital solutions and reduce maintenance costs. Some companies are looking far ahead to potential technology like augmented reality glasses that could allow them to provide service to customers in a safe, controlled environment.
This technology can help you predict client needs before they are expressed, reduce maintenance costs and equipment outages, and inform you of the best times to perform fieldwork.
Automation and New Technology
Field service software helps to automate the manual tasks that occupy your workday. For example, features might include automated scheduling and assignments for technicians. Automatic routing will assign nearby technicians to dispatch customer service immediately.
Field service companies can benefit from self-service portals by providing clients with a complete overview of their interactions with the company. A self-service portal is an effective way for companies to modernize their systems.
Contactless and Remote Services​
Contactless services make it possible to communicate with customers in ways that minimize face-to-face contact. A modern system would help field service workers, dispatch them from their homes instead of an office, and provide accessible remote and hybrid work options.
Uses of ERP For Field Service Management
Field-service management is essential for enterprises in production, distribution, and supply chain services.
ERP for field service management can significantly improve operational efficiency and workforce productivity. The key features and benefits of ERP development for field service management are mentioned below.
Ease of Integration
One of the main benefits of enterprise resource planning (ERP) for field service management is that it seamlessly integrates with existing systems. For example, ERP software is beneficial for efficiently managing core business modules such as inventory, warehouse, CRM, HRM and accounting.
Increased Transparency
With ERP, organizations can gain real-time insights into business processes and capture valuable customer data. At the same time, it helps extract crucial information about field workers and their activities, like the time spent on a particular task or customer feedback.
Improved Communications
Field workers must be able to communicate quickly with each other. They must also share regular updates with back-office staff members, keeping them apprised of work progress while reporting any issues at the job site. ERP facilitates seamless real-time communications, enabling field workers to carry out tasks.
Effective Workforce Management
A comprehensive enterprise resource planning software tracks various on-site activities and aids in maintaining an efficient workflow with minimal operational complexities. Core features of ERP in workforce management include shift planning, task scheduling, employee rostering, attendance and time tracking. In addition to these functions, it facilitates job planning, forecasting, employee onboarding, and fatigue management and improves team collaboration.
Conclusion
Field service management ERP is a comprehensive solution to manage the complexities involved in day-to-day operations. The field service management software provides deeper coverage of most CRM, accounting and workforce management tasks. It also offers advanced features like scheduling, route tracking, and several customer service tools. ERP is a good fit for SMBs and some large-scale organizations. Most large-scale companies in the manufacturing industry require Field service management software to manage their routine operations.
Why Choose Acumatica ERP For Field Service Management?
Acumatica ERP is a leader in providing end-to-end enterprise resource planning (ERP) solutions to companies across various industries. We offer software development services that leverage the latest technology stack and next-generation technologies to build scalable enterprise applications with features. Our Software platform, like Acumatica to build ERP applications for varying business needs.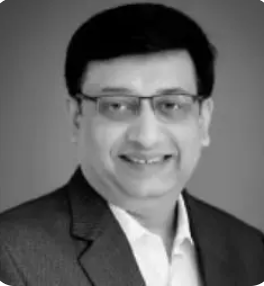 Vijay comes with a vast experience in ERP and enterprise solutions space with about 20 years of experience in various packaged application like Acumatica, SAP, Orion, Salesforce.com, SugarCRM and, SalesLogix.