Cadbury was the first to use heart-shaped packaging for its chocolates, as early as 1868. This marketing move transformed the confectionery industry. Since then, people have used candy items to celebrate birthdays, anniversaries and holidays. They are also convenient snacks to carry around on the go.
The confectionery manufacturing industry has experienced supply chain disruptions in recent years caused by COVID-19, which reduced the availability of its primary raw materials—cocoa, vanilla and sugar.
Additionally, increasing customer awareness of the excess calories in chocolates, candies, and gums has forced manufacturers to rethink their product offerings.
Over the next five years, confectionery manufacturers are expected to see an annual growth rate of 3.8%. Manufacturers' openness will fuel this growth to embrace automation and software applications like enterprise resource planning (ERP), product lifecycle management (PLM), machine environment systems (MES) and quality management systems (QMS).
ERP – The backbone of the chocolate industry
Acumatica ERP facilitates the production of candies and confections by helping companies deal with the complexities of manufacturing these products. Acumatica enables companies to innovate, manage bulk ingredients, manage allergens, package multiple types of products, ensure product quality and regulatory compliance, track their inventory end-to-end and more.
Acumatica ERP software is a comprehensive solution for Confectionery manufacturers. The Acumatica solution provides separate modules for all the business functions that are significant to the industry, including procurement, production, and sales. Information is centralized in a database and shared among all departments, enabling every department to access the same data.
Acumatica ERP for Confectionery supports industry-specific activities like blending and mixing by recording steps of WIP (work-in-progress). Various cutting-edge technologies make Confectionery ERP software available to every manufacturing organization, regardless of size or structure. With tablets and smartphones as access points, this system provides location-agnostic control over business processes and material movements. 
Benefits of ERP for Confectionery Manufacturers
With Acumatica ERP, confectioners benefit from catch weight management and comprehensive lot strength and shelf-life reporting. Ingredients are easily traced using the system's ingredient statement & report capabilities.
Better vendor management
Vendors of ingredients like sugar, cocoa butter and vanilla essence have recently raised prices significantly. An ERP system enables confectionery manufacturers to select the best vendor based on variables like price, quality and lead time. It also keeps track of blanket agreements for purchasing materials at pre-decided prices at regular intervals, shielding them from price fluctuations. 
Time-to-market has been accelerated:
ERP accelerates product development by helping manufacturers streamline their workflow. The software facilitates communication between various departments and contributes to faster time-to-market by expediting approvals. ERP also enables manufacturers to get a first-mover advantage and capitalize on it by bringing novel flavours and exotic ConfectioneryConfectionery to market faster than their competitors. 
Inventory planning and management:
Inventory management software helps businesses know when to order more stock, thus reducing the risk of running out of items. Knowing how much material is in stock and how much can be delivered in a given period makes it easier for manufacturers to estimate the appropriate amount of raw materials to purchase.
Easier Material Substitution:
Manufacturers have been forced to develop sugar replacements as consumers have grown more concerned about their diet. ERP allows manufacturers to substitute materials at the last minute without needing to add them to inventory. ERP enables manufacturers to adjust recipes to preserve the consistency and properties of the finished product.
To minimize loss:
An enterprise resource planning system can help a company reduce losses. For example, chocolate, candy and gum can stick to the surface of machines, resulting in substantial material losses. An ERP system can schedule regular cleaning and maintenance activities to keep your equipment productive while reducing waste.
Quality of confectionery products:
Regarding confectionery products, manufacturers face many challenges, from temperature management to formulation checks, viscosity monitoring, and metal detections. The QC module of ERP software for the confectionery industry addresses these issues head-on. Standard safe practices for toxicological elements—including microbiological features—and allergens are specified by the software, which also helps companies keep up with government regulations in this area.
End-to-end traceability:
End-to-end traceability allows a company to identify the location and status of each ingredient from its entry into the warehouse to delivery to the customer and back again from the finished product to the material level. This is particularly useful in a product recall, as only the problematic lot needs to be recalled. It also makes quality audits easier, as all materials are tracked at every production stage.
Enhanced regulatory compliance –
ERP software helps confectionery manufacturers stay abreast of regulatory changes about genetically modified products. This software streamlines compliance activities like documentation, planning and reporting, simplifying audits and assisting companies to avoid reporting non-compliance events.
Materials with different units of measurement:
ERP systems can convert units of measure, such as grams and kilograms (for milk), into metric units such as litres. It can also provide mathematic calculations that scale the formula in different proportions and preserve product composition. When food producers use this technology, it can help to ensure the quality and consistency of their finished goods.
Controlled packaging:
Controlled packaging in ConfectioneryConfectionery is necessary to separate allergens and segregate halal and kosher products. ERP helps manufacturers take all the essential safety steps to perform excellent packaging to separate allergens from your materials. 
Acumatica ERP software can streamline your Confectionery business by providing information from all business verticals on a unified dashboard. With a clear presentation of information, you can make better decisions and streamline processes to improve your performance. Tayana Solutions offers industry-specific software solutions to help Confectionery businesses manage their operations. To get a demo of our ERP software, click here.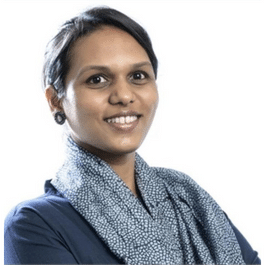 Sangeetha brings 20 years of experience in Information Technology which includes Solution architecting, building micro services, research, and evaluation of business applications, integrating apps.