Quality control laboratories contribute a crucial role in pharmaceutical manufacturing. They evaluate raw materials and release the final packaged product. Laboratories ensure the safety and efficacy of products administered to patients, who rely on them for accurate information about their health. Increasing complexity and testing requirements pressure quality control laboratories to improve operational efficiency, manage resources better, and ensure they deliver real business value while operating in a highly regulated environment where data integrity is paramount.
Laboratory Information Management Systems (LIMS) is a powerful force in enabling the pharmaceutical manufacturing industry to address its challenges. Capable of integrating various operations s and processes, these systems decrease reliance on off-line ways and manual transcription for collecting, tracking and applying the large volume of data generated as part of manufacturing processes. As a result, laboratories can more easily identify cost reduction strategies while meeting regulatory standards and ensuring data security.
The exploration of the role of LIMS in pharmaceutical QC is informed by recent experience at Acme Pharmaceuticals, where moving from a predominantly manual process to a centralized LIMS has dramatically improved the quality of data and increased efficiency.
Quality control requires the management of information.
The quality control laboratory is one of the essential functions in pharmaceutical production and control. The Food and Drug Administration (FDA) stated, "The pharmaceutical quality control laboratory provides one of the major activities in pharmaceutical production and control. A powerful part of the CGMP regulations (21 CFR 211) pertains to the quality control laboratory and product testing."
Data generated by the QC laboratory during tests at various manufacturing stages can reveal whether the rate has been sustained throughout the process. The excellent management (quality control) laboratory is principal to pharmaceutical production. The testing it conducts confirms the product is first-rate and provides evidence for the reviews it generates. Such data also indicates a company's level of transparency regarding its systems.
For quality control data to be valuable, it must be legible, contemporaneously recorded, and adequately documented. Data also should be complete, consistent, and accurate. It should be enduring—not easily destroyed—and available for review by regulatory agencies or other interested parties.
Traditional information management has limitations that have resulted in the development new techniques.
The pharmaceutical industry relies on spreadsheets and manual data transcription to manage the information generated in quality control testing. It has invested in digital systems that drive production and quality management informatics. Historically, devices used a "human-based totally" control version that relied on written checking out statistics, paper-primarily based data garage and transmission, a manual venture of tasks, and manual monitoring of progress. This version generated significant quantities of records that needed to be transcribed thru tremendously mistakes-prone manual methods. Inefficiencies in office storage and difficulty in looking up forms and moving from one step to another compromised the laboratory's effectiveness.
While many companies have already begun to transition away from paper-based systems, their replacements may be a range of digital systems that increasingly require greater integration. Modern laboratory information management systems (LIMS) are designed for pharmaceutical manufacturing and quality assurance/quality control (QA/QC) laboratories and bring together every element of the laboratory, data, and process management in one program.
The medical device company built an intelligent manufacturing system to implement digital strategies in its laboratories. The company aimed to achieve leanness, automation, information readiness, smartness, and greenness. To do this, it wanted to adopt cGMP standards across the entire organization and provide continuous employee training. It also wanted to strengthen compliance awareness and continually improve products and services.
The selection to move to a centralized laboratory statistics management system (LIMS) was made for three main motives: to tune and hint facts quickly, to have the capability to quantitatively assess all laboratory resources thru a virtual gadget for effective, helpful resource management and to get entry to and examine first-class manage data in real-time. A LIMS solution was an important choice for business growth that could help overcome data storage complexities and high compliance risks.
A LIMS solution was an important choice for business growth that could help overcome data storage complexities and high compliance risks.
Complex Information Challenges
Laboratory features are regularly controlled using an expansion of tools. These can include lab execution structures (less) that drive laboratory methods and clinical information control systems (SDMS) to integrate contraptions across the ability and centralize records capture. Many limbs will operate along these to allow businesses to look at how their lab works and identify any data trending closer to warning or failure. But there's developing demand for a different, unified laboratory and statistics management method.
To meet cutting-edge needs and ensure the best is pleasant, a comprehensive answer should offer an incorporated informatics infrastructure combining IMS, stems, and less. An integrated gadget simplifies schooling and administration, streamlines compliance, gives better basic excellent manipulation and can be executed across unique geographies and partnerships for more holistic management.
A comprehensive answer to fulfil cutting-edge desires must provide a whole informatics infrastructure which brings together LIMS, SDMS, and LES talents. This aggregate simplifies training and administration and streamlines compliance throughout distinct geographies and partnerships for greater holistic control.
Clinical gadgets wanted a scalable and flexible solution that would be applied to more than one website online and tailor-made to shape one-of-a-kind project necessities. They sought complete self-belief in the professional advice they acquired, 24/7 worldwide support, and carrier. Drawing on the seller's pharmaceutical enterprise experience was additionally crucial to them. The implementation in their selected machine (Thermo clinical sample manager LIMS software from Thermo fisher scientific) has been in levels: phase 1 to increase sample existence cycle and laboratory management, and phase 2 to broaden digital take a look at facts and device connectivity.
A laboratory automation gadget becomes deployed centrally to a digital platform's usage, with the server placed at one of the business enterprise's facilities. Before phase 1 implementation, dealer and customer teams worked carefully together to outline all business techniques—which include pattern testing, supplies/reagents, device management and particular coding rules—in conjunction with the definition of software and hardware assets relevant to the server. A collaborative method among provider teams from the vendor and high-quality directors, satisfactory manipulation managers and laboratory people at every facility became crucial to verify challenge plans, set up education, and verify and analyze needs. A check run duration followed system configuration and layout. The machine became fully operational in January 2019.
The research community is increasingly focusing on developing better methodologies.
With the ability to integrate the management of more than one strategy and securely deal with extensive amounts of records, a modern-day LIMS solution presents the tools that pharmaceutical quality controls laboratories want to fulfil their crucial function in making the sure product tremendous and helping the enterprise desires of the organizations they serve.
A comprehensive LIMS answer no longer only streamlines disparate analytical workflows and information output within and between laboratories, ensuring the supply and integrity of the information produced. Still, it additionally allows laboratory personnel to make knowledgeable picks in workflow, device integration and reporting.
The insight and manipulation of this integration deliver way less complicated and more excellent decisive decision-making for higher time efficiency, proper resource allocation, price discount and regulatory compliance. Quality control laboratories are indispensable to the success of any pharmaceutical manufacturing enterprise. A comprehensive, workflow-driven LIMS can provide the rigorous methods and operational agility that laboratories want to help deliver commercial enterprise achievement in these challenging regulatory and financial environments.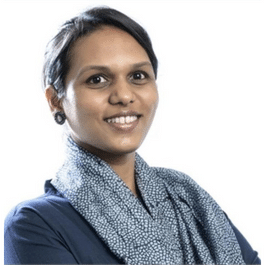 Sangeetha brings 20 years of experience in Information Technology which includes Solution architecting, building micro services, research, and evaluation of business applications, integrating apps.