This Article is for the Human Drugs Manufacturers and Exporters in the USA. It'll update you about FDA guidelines for Human Drugs Exports or Medicine Exports Business. We're Tayana solutions. We regularly update the latest FDA's guidelines for drug manufacturing or drug distribution business.
Suppose you face complexities in managing compliances and FDA regulations in your ERP. We at Tayana Solutions will help with cloud ERP Solutions for human drug manufacturing and distribution management systems. Connect with us now.
The Food and Drug Administration works to promote public health by inspecting and approving only high-quality human drug exports from the United States to other countries. Pharmaceutical companies exporting drugs from the U.S. and foreign regulatory authorities frequently ask the FDA to provide documentation that their products are safe for shipment overseas.
As a Human Drugs Manufacturer and exporter company, you must be aware of FDA's various certificates for medicine or drug manufacturers and exporters; Those certificates are;
A General Information Certificate of Pharmaceutical Products
Declaration for current good manufacturing practice.
More information on Human drugs flyers.
You can get additional information and guidelines for drug manufacturing and exporting companies.
About CPP Information for human drugs and medicine manufacturers
CPPs provide information about a drug's U.S. marketing status and the manufacturer's compliance with quality manufacturing requirements. Companies may request CPPs to help them qualify their product for importation into a foreign market or for approval, licensing, or drug registration abroad. Application forms may be submitted online. Check here at FDAs official Website.
The FDA(Food and Drug Administration) Center for Drug Evaluation and Research (CDER) recently issued foreign-exported drug product certificates (CPPs) for FDA-approved drugs and biologics that were exported from a country other than the United States. CDER no longer issues CPPs given the other resources available for stakeholders to verify whether a drug or biologic is the FDA approved and view the FDA's classifications of its inspections of manufacturing facilities. See CPPs.
Beginning December 3, 2021, CDER will begin sending electronic Certificates of Pharmaceutical Product (eCPPs) to pharmaceutical companies instead of sending paper certificates. Companies who submit applications before that date will receive a paper certificate. Read the FDA's announcement on modernizing CDER's export certificate program for more details on this significant change, which will result in a more efficient process for issuing export certificates.
CCP declarations information by FDA for Pharmaceutical Industry
The Food and Drug Administration (FDA) issues letters called CGMP declarations to foreign regulators to announce the U.S. compliance status of manufacturing facilities. The status is from the FDA's latest inspection updates. CGMP declarations help streamline other regulatory authorities' need to reinspect the facilities in the U.S. Foreign regulators can find the inspection classification of an establishment by checking an online database, which also includes links to relevant FDA inspection reports. CGMP declarations should only be requested if a foreign regulator does not accept a valid certificate of pharmaceutical product (CPP)—a document that helps foreign regulators verify domestic compliance with U.S. Good Manufacturing Practice (cGMP) regulations—and wants additional assurance of a facility's CGMP status.
The Food and Drug Administration's Electronic Certificate Application and Tracking System (CDEReCATS)
The Center for Drug Evaluation and Research (CDER) has created a new electronic system that allows users to request certificates of compliance or GMP declarations through an online application. See the application guide for step-by-step instructions on using CDER's electronic system to request an export certificate.
Direct contact with FDA
For information about obtaining an export certificate for a drug, contact CDER's Export Certificate Program at CDERexportcertificateprogram@fda.hhs.gov. See details on importing human medicines to the U.S.
Brief Descriptions about Acu Process Manufacturing Software
Acumatica provides a versatile, extensible architecture that supports cloud, mobile and traditional P.C. platforms. Tayana's partnership with Acumatica allows it to extend the functionality of Acumatica's Inventory module to streamline its manufacturing processes and add several features specific to this use case. Contact us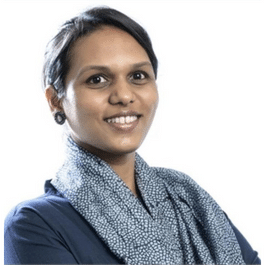 Sangeetha brings 20 years of experience in Information Technology which includes Solution architecting, building micro services, research, and evaluation of business applications, integrating apps.