A formula management system is to help manage formulas and recipes for product management. It allows companies to connect with departments and vendors or co-manufacturers to track the history of procedures and make sure they are accurate.
Teams with user permissions can access and collaborate on data in a cloud ERP implementation, narrowing it down to specific vendors, R&D, laboratory records, or sales and marketing team data. Such accessibility allows for real-time collaboration regardless of location.
Today Chemical Industry is developing rapidly, and so are the consumer needs. Hence it has become the basic necessity to create new formulations to keep abreast of the rapidly changing markets. Product management has become the basic necessity for any manufacturing and production sector.
Every Chemical business has a series of critical operations that revolve around the concept of recipes and formulas. Our highly tested and evolved Solution Acu Process Management helps manage formulas, nutritional analysis, and specification management. It will provide you with the right edge in the ever-changing and evolving business market.
Why should Chemical industries implement Process manufacturing solutions?
Process Manufacturing-specific Enterprise Resource Planning software enables businesses to deliver accurate, long-term value-added results. From managing and monitoring essential business processes, inventory levels, and manufacturing processes to managing accounting and finance. Process Manufacturing ERP offers many valuable advantages.
It helps manufacturers with Recipe and Formula Management by tracking By-Products, Co-Products, and By-Products; tracking Allergens, physical and chemical properties; supporting tracking raw materials, optimally allocating resources, and planning the production process. The end-to-end manufacturing process becomes more efficient using APM and tracking activities of the shop floor.
Manufacturers can schedule jobs based on inventory levels, machine time and labour hours and monitor the inventory of finished goods. Managing accounting and daily finances has become easy, and one can create custom reports. The manufacturer can receive, scan, and store products efficiently as each location is known in the warehouse. With quality control (CoA; Deviation Records; CAPA; Investigations – NC & RCA), Process Manufacturing ERP can ensure products meet customer specifications.
Benefits of having Process Manufacturing ERP having formula management feature.
Product management software or formula management software for product management saves your time spent on laborious and mistake-prone calculations that happened during the development of formulas.
Our best-in-class product management solution will provide you extra leverage on the cost.
Specific models such as recipe management systems and nutritional analysis software bills define fixed labour costs and the spending cost.
Formula management for manufacturing industries helps to adjust the proper ingredients very dynamically, enabling them to reach the available budget and excellence in execution.
Product management system easy workflow process for both employees and employers
Specification management software can help the manufacturers to understand the inventory materials, the intermediate requirements, and measurements.
Recurrent use of product management software in various resources such as manufacturing, food sector, research and development, and other product development units will reduce the developmental cost and avoid mistakes in functioning.
Several other benefits of using formula and product management software :
Alternative material substitutions
Improvement of yield analysis capabilities
Measurement of size by weight, physical or volume
Speeds up the process
ability to revise the formula history
Method to compare and analyze several formulas
Prediction of losses on time and many more
Industries can take advantage of the Acu Process Manufacturing Formula Management feature:
Food and beverages
Automotive
Biotechnology
All pharmaceuticals
Fuels and lubricants
Cement industry
Haircare and skincare
Fashion
Interiors and many more
The best Formula and Recipe Management software of 2021 is Acu Process Manufacturing:
Acu Process Manufacturing (APM) provides formula management to manufacturers, giving them benefits in the supply chain, logistics, and cost. The administration of formulas and recipes includes versions, manufacturing notes, and quality assurance tests. Manufacturing runs that are easily scalable and have accurate revenue management are part of administering procedures and recipes.
The APM formulation feature provides a central repository for storing, revising, and retrieving product formulas/recipes and ingredients, class, status, description, set of instructions, costs, and safety instructions.Formula/Recipes is a methodology that can be used to ensure that proper maintenance and upgrade information is included in a product's documentation.
Benefits of APM's formulation feature include:
Easy management: Enables easy control of the production process.
Property values calculation: Helps in calculating the property values in coordination with industry standards.
Yield estimation: Enables estimation of by-product and co-product yields and overall cost.
Formulation Management
Formulation management is vital for product development; it provides producers and makers with a data-rich roadmap to better processes, strengthened compliance, complete raw material provenance, profits, and potential innovative products.
The intended product development approach is a simple, efficient way to identify the detection limits for different physical and chemical assays. Moreover, there is a need for formula management software to handle the various analytical methods for the assay.
Acu Process Manufacturing is an application for Acumatica and MYOB accessible from mobile devices or tablets. It allows shop floor supervisors and managers to access formula/recipe profiles, helping them navigate production execution from the shop floor. It is cloud-based.
So, Cloud-based formula/recipe management can calculate any conversion for you, regardless of your measurement unit. And also, its comprehensive costing feature allows you to track planned costs versus actuals during production to identify variances quickly. Above all, using cloud-based formula/recipe management saves you time and eliminates mistakes.
How Tayana Solutions can help you in implementing for your Chemical Manufacturing Industries?
Tayana Solutions provides end-to-end software consulting, including eCommerce, B2C and B2B solutions, customer- and vendor-portal customization services, regulatory-reporting and quality-management consulting, and answers for Acumatica Cloud ERP and MYOB.
We specialize in the process manufacturing domain, serving customers in process manufacturing, co-manufacturing, contract manufacturing, toll manufacturing, and private labelling. We have chosen to implement Acumatica and MYOB solutions for process manufacturing in verticals such as oil and lubricants, food and beverages, pet food, chemicals and fertilizers, life science, bioscience, pharmaceuticals and nutraceuticals, cannabis, cosmetics, and personal care.
So, if you are looking for the Process Manufacturing solutions for your Chemical Industry, Contact Us.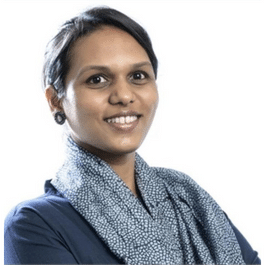 Sangeetha brings 20 years of experience in Information Technology which includes Solution architecting, building micro services, research, and evaluation of business applications, integrating apps.