Software as a Service is an upcoming platform for multi-user access to applications, accessed globally via a secure network. A prominent example of SaaS is Cloud ERP, targeted to enhance business management via easily accessible ERP software. Since the present world is dependent on digital platforms, cloud-based enhancements are easing the transition into the digital age.
Cloud-based ERP software prevents the hassle of upfront payments by replacing this trend with buying computing resources on a monthly lease. Hence, this allows the companies their business applications, via a secure network, from anywhere in the world. Such improvements in Cloud ERP software help in scaling up small or medium-sized businesses by offering world-class solutions at affordable rates.
Benefits of Global Cloud ERP
The significance of Cloud ERP applications came to the spotlight during the COVID-19 pandemic. The rising need for operational efficiency and enhancing the supply chain sector via streamlining the business processes in enterprises is becoming evident. Therefore, more companies adapt to cloud technologies to establish a secure yet global workspace. These factors drive the market for global cloud EPR. Recent surveys have estimated the growth to increase from 45.3 billion USD in 2020 to 101.1 billion USD by 2025.
Global Cloud ERP's benefits to mid-size businesses contribute to this generous increase.
It saves revenue by reducing the need to invest in servers and other IT resources.
Cloud ERP reduces the need for fee payment regarding purchasing licenses for software applications.
Maintenance costs for the software applications are the cloud vendor's responsibility.
Companies can choose the storage and computing resources as per their need, rather than a fixed package. So, you pay for what you use.
Disaster recovery plans are in place to ensure no data is lost and a backup is always available.
Prevention of data loss or misuse as the data is stored securely in the cloud.
Reduces the need for confined office spaces and expands the geographical reach.
Acumatica ERP Partner Software
Acumatica, the global, rapidly-expanding cloud-based ERP solution provider, offers software solutions for business management by incorporating scalability, flexibility and ease of access. It works based on a 100% partner model, where it sells its software solutions via channel partners. Acumatica is associated with more than 300 channel partners recruited and trained via special partner programs. The company is in the process of applying artificial intelligence and machine learning technological advancements to improve enterprise solutions. The Acumatica software offers real-time insights into the client company's business data, allowing for rapid business reports and access to these reports via the cloud. It also provides deployment flexibility according to the comforts of the client company.
They have signed deals with multiple global software providers to extend the market potential. We'll look into notable deals between Acumatica and esteemed contenders, powering the global cloud ERPs.
MYOB and Acumatica Exclusive Deal
MYOB, one of the largest software providers in Australasia, 2013, signed a multi-million dollar deal with Acumatica that allowed mid-sized clients to shift to digital platforms. The partnership proved to be an alternative to MYOB's EXO product range that offered business benefits on-premises while complementing one of their online small-business management solutions called AccountRight Live, aiding MYOB's ERP exposure and development.
The deal also fuelled the expansion of Acumatica's markets, owing to MYOB's 80% market share in Australia and New Zealand. It also allowed Acumatica to branch into other streams such as ISVs, VARs, and especially OEMs, which happens to be MYOB's niche. MYOB localized the platform built by Acumatica under its brand name. The partnership is currently known as MYOB Advanced.
The European Targets
Acumatica's ERP platform found itself in high demand and extended its services to one of the top business software solutions of Northern Europe, Visma, in 2013. Their signed deal allowed for a white-labelled version of Acumatica's ERP called Visma.net. This benefited the SMBs by ensuring a scalable, futuristic platform. Also, their partnership was considered an incredible achievement on both ends. The localized and white-labelled Acumatica's ERP platform allowed the applications to expand to streamline complex business areas and improve companies' overall financial management status in Northern Europe – Denmark, Sweden, Norway, Finland, and the Netherlands.
Acumatica signed a deal of partnership in 2016 with Lexware, a software vendor in Germany. Their partnership offered several benefits for both companies. Lexware, the leader in business management software in Germany, brought in huge revenue and a broad market to Acumatica's expert global cloud ERP software.
Lexware tends to the accounting and finance sectors of more than a million companies. This significantly increases the geographical reach of Acumatica's ERP and xRP platforms. This long-term deal established the significance of Acumatica ERP around the globe. The French ERP market catapulted to the top tier in 2019 with the partnership deal between Cegid, one of their leading business management software providers, and Acumatica. The merger paved the way for innovative solutions concerning Cegid's portfolio.
Entering South East Asia with Censof
Censof Holdings, a reputable Malaysian business software giant, specializes in financial management solutions. Their implementations entered into a long-term partnership in 2016 with Acumatica, driven by the demand for global Cloud ERP. Incorporating these aspects into financial services opened a new market opportunity for Acumatica. It also allowed the customers in Southeast Asia to customize ERPs for their businesses, accelerating their development in ERP solutions to a whole new level.
Another OEM venture with Senior software
In 2017, the Romanian ERP provider, Senior Software, joined forces with Acumatica and became a powerhouse for OEM strategies and solutions. This extended the global mark of Acumatica. It also fueled the development of innovative solutions for industry-specific requirements of customers in Romania, Bulgaria, etc.
Therefore, the uproar in digital technologies, specifically in cloud computation and ERP solutions, spurred the rapid adoption of the ERP solutions offered by Acumatica, leading to the increase in global cloud ERP market growth.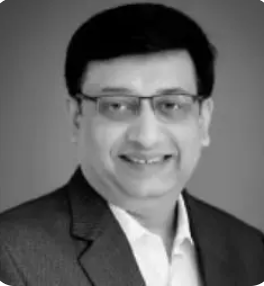 Vijay comes with a vast experience in ERP and enterprise solutions space with about 20 years of experience in various packaged application like Acumatica, SAP, Orion, Salesforce.com, SugarCRM and, SalesLogix.