Enterprise resource planning (ERP) system investment can help companies stay competitive in modern business. An industry-specific ERP for distributors and warehouses that coordinates all disparate sections of a company is imperative.
However, despite their many differences, Enterprise Resource Planning (ERP) solutions share a common purpose that is streamlining business processes and sharing data across the enterprise. This post outlines the top ERP for industrial distribution businesses and will help you prioritize the functionality to take your distribution business to the next level.
1. Automated Inventory Controls
An enterprise resource planning (ERP) system should support automated inventory controls that use radio frequency identification (RFID) and bar code scanners from tracking materials. Other computerized processes should include container or pallet license plating, labelling, scale integration, replenishment, etc. These processes make production smoother and eliminate room for human error.
2. Warehousing Operations
A warehouse is central to the operations of a supply chain, and the proper distribution ERP helps optimize the use of warehouse space and ensure that inventory is cost-effectively distributed to customers.
Inventory can be located almost immediately when your company uses Radio Frequency Identification (RFID) technology. The software also enhances accuracy during the fulfilment processes like picking, packing and shipping stages by using serial numbers, lot numbers, and batch numbers. By tracking inventory from incoming orders to outgoing shipments, you can reduce the risk of an inventory mistake.
3. Forecasting and demand planning is at the heart of production control.
Current and anticipated demand for your products will require that you maintain the appropriate inventory levels to meet customer demand and avoid supply chain disruptions. Manual maintenance methods will expose your business to human error in keeping track of inventory levels, exposing your organization to excessive or insufficient inventory levels. An ERP with demand planning capabilities helps ensure that you have the correct inventory levels in place. It also enables you to minimize excess inventory, which can be costly to store and ship.
ERP systems use forecasting and demand planning tools to integrate data on historical sales and sales forecasts so businesses can optimize purchase decisions. Features like automated purchasing, supply planning, and supply orders streamline inventory management.
The Enterprise Resource Planning (ERP) system synchronizes all purchasing, sales, and supply functions. This allows for precise forecasting of future demands. As a result, inventory management is improved. Changes can be made immediately, and customer service levels can be increased.
4. Electronic Data Interchange
EDI (Electronic Data Interchange) reduces the time and cost of transmitting documents by creating a network that automatically sends invoices, shipping invoices, purchase orders, and customs documents to business partners.
If you are a high-volume distributor currently using manual processes to manage supply chain communications, Enterprise Resource Planning (ERP) with built-in Electronic Data Interchange (EDI) will help you. It eliminates the risk of data loss while enhancing security, accessibility, and transaction speed.
5. Sales and Operations Planning
To ensure orders are adequately fulfilled, Acumatica Distribution lets you manage sales through every process, from approval to receipt to fulfilment and tracking. Sales orders may present challenges for consumers. EDF Distribution gives you the tools to conquer those challenges quickly and easily.
With Real-Time monitoring across inventory and automated workflows, you can reduce errors and get accurate quotes. With just a touch of a button, you can determine the best fulfilment options and obtain approval for them. In addition, self-service customer portals provided by distribution ERP systems make customers feel empowered. They can track their product shipment progress and make changes at any time, which improves customer satisfaction.
6. Compliance with Retailer Standards
Retailers often have comprehensive compliance guidelines for conducting business with them. These guidelines include total shipments, on-time shipping labels, and more. You may get hit with fines or late fees when you do not meet the retailers' specifications and guidelines. A good distribution ERP makes it easier to meet the requirements by managing retailer specifications and procedures. This reduces fines and helps maintain good relationships.
7. Business analytics
An enterprise resource planning (ERP) system with business intelligence features is a power drill for the growth of your business. It helps to uncover trends and gives an organization strategic insight into performance metrics.
Making business decisions requires accurate data, and the large volumes of data involved in distributions can be mind-boggling. It would help if you had a way of analyzing, organizing, and storing this information. This can be achieved with an ERP that contains business intelligence features.
Our Distribution Business intelligence helps distribution businesses see patterns and trends, monitor market shifts, and quickly adjust operations. You can also use our comparison matrix to find the best ERP for your distribution business' BI operations.
8. Profitability analysis
Profitability scorecards provide customer and supplier financial data, allowing you to evaluate partnerships to increase profit margins. They also allow you to identify customers most likely to file chargebacks so that you can take proactive steps to minimize the risk of financial loss.
9. The online buying and selling of goods ( E-commerce )
One of the best ways to distribute goods is setting up an online presence. An Enterprise Resource Planning (ERP) with e-Commerce tools helps you set up a shopping experience that satisfies your customers. It also helps you utilize actual data to provide your clients with accurate prices, product catalogues, and order status. Shopify is a perfect example of an e-Commerce system that helps you start, grow and manage your distribution business.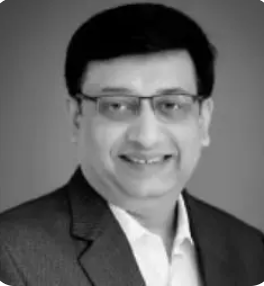 Vijay comes with a vast experience in ERP and enterprise solutions space with about 20 years of experience in various packaged application like Acumatica, SAP, Orion, Salesforce.com, SugarCRM and, SalesLogix.