What shipping software solutions are you looking for? ERP systems are integral for the better operation of your shipping business, allowing you to manage routine processes more straightforwardly and more controlled.
A customized ERP system can help you track your inventory, cash movement and other resources in a way that simplifies and enhances your organization's efficiency.
A scalable logistics management software tool can increase your business' performance. Integrating shipping solutions into your ERP allows you to streamline your business processes and gain a competitive advantage.
Features of Shipping Software Solutions
Rapid Integration Process
Adjustable & Customizable Shipping Process
Self-Driven Shipment Performance
Seamless Systems Integrations & Centralization
Global Shipping Accessibility
Optimized Supply Chain Scalability
Uninterrupted System Updates
We will see why Shipping software is a valuable addition to your ERP system:
Shipping software is used by many businesses to determine customer satisfaction and, ultimately, their success and profits. Regarding logistics, having a professional software service that can be integrated into your ERP system to smooth operation and many returning customers. Here's why shipping software can be a wise investment for your business.
Easier Automation
Businesses often need to correct this when processing shipment information. It is why automation of tedious information-processing tasks is crucial for minimizing back-office issues.
This software allows you to streamline your shipping process and make it more efficient by eliminating the need to manually handle shipment data with every order.
Integrated accounting software can help you keep your financial operations running smoothly by providing you with tools to quote customers, process payments, and authorize purchases.
The integrated shipping software solution will provide your customers with a friendly user interface, making it easier to log their transportation details in one place. It will improve customer satisfaction in the long term if you seek to keep a regular client base for your business.
Better Customer Experience
The integrated shipping software solution will provide your customers a friendly user interface, making it easier to log their shipping details in one place. It will enhance your customer fulfilment in the long term if you seek to keep a stable client base for your business.
You want your customers to easily use your online order interface, with comprehensive navigation through the panel and real-time updates on shipping progress.
Customers who receive emails with tracking information and see real-time data feel more satisfied with their online purchases. All this adds to customer satisfaction, leading to fewer customer service calls and complaints regarding order tracking.
Can save money on shipping charges.
Many companies are focusing on reducing the cost of their supply chain. You can choose a shipment carrier with the best rates as a business owner. This flexibility can speed up the transportation process and allow you to avoid unfavourable conditions set by your current page.
With this software, you can negotiate working contracts with greater ease and proficiency. You can also choose from multiple Logistics routes or service levels, lowering costs and boosting profits.
Enhanced Customer Experience
A multi-level software-integrated system can take your customer relationship to another level. The real-time delivery of transportation information on the software interface lets you resolve customer questions and complaints faster.
Customer service representatives have one screen and can give additional information or proof of delivery through an easy, intuitive interface.
Higher visibility means a lower workload for your Customer Service personnel and higher operational efficiency. Added features like email notifications also improve customer satisfaction.
Enhance Efficiency with Logistics Software
Carrier Rate Shopping: Self-Regulating
Automate Document Export Creation
Track and trace your shipments automatically
Coordinate multi-carrier parcel transportation to ensure smooth delivery.
Conclusion:
Acumatica can help you streamline your shipping processes, complementing your ERP system. It integrates easily, and it improves operations significantly. Your company will lower unnecessary costs and improve automation while ensuring many happy customers. Reach us to get started today.
FAQ:
Why you need to invest in a shipping ERP system
Streamlined and centralized purchasing processes
Improved inventory management
Reduced costs with automation
Better supplier communication
Decision-making based on analytics data
Greater accuracy and reduction of human error
Improved compliance and reduced risk of fines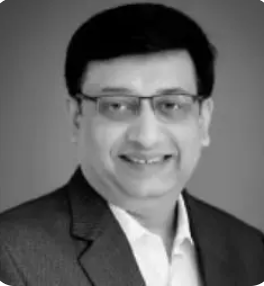 Vijay comes with a vast experience in ERP and enterprise solutions space with about 20 years of experience in various packaged application like Acumatica, SAP, Orion, Salesforce.com, SugarCRM and, SalesLogix.