Why You Need Fertilizer Industry ERP
Fertilizer is essential to the growth and development of crops. Fertilizer companies produce, distribute, and sell the products to wholesalers. Manufacturers of fertilizer have many duties, including inventory management, procurement, manufacturing and warehousing.
Monitoring all manufacturing processes via a single system is necessary because multiple smaller systems will duplicate data and misreport information, misleading factory management. A single unified system gives factory management a more accurate idea of its processes and how to improve them.
Fertilizer Industry ERP is a comprehensive software for manufacturing companies which streamlines all processes into one, provides a robust and scalable solution for the company for the long term, and ensures compliance with industry-specific regulations.
Acumatica ERP Solution helps you keep track of your customers and vendors, their transaction details, the list of all the products in your company, and their specifications. It stores all sales and purchase orders, giving you a clear view of your company's financial status. Acumatica ERP Solution keeps you ahead of the race by letting you compare this year's numbers with last year's numbers, providing a clearer picture of your progress.
Benefits of an ERP System for Fertilizer Manufacturers:
ERP solutions are highly effective for managing financial data, which is very helpful for any manufacturing company. 
Few ERP packages provide the same level of interoperability and customization. 
In today's business environment, it is essential to use a comprehensive and reliable system to manage manufacturing and supply chain operations. Acumatica ERP is the ideal solution for such needs. 
Reporting is an essential feature for any company, as it provides a summary of data and details. Additionally, custom reports can be created to meet the company's needs. 
Consider these features when choosing fertilizer ERP software.
1. Lot numbers can be used to identify and track products.
A lot number, also known as an article or serial number, is a unique identifying number assigned to a particular quantity or lot. A lot number makes it easier to track what kind of product you're dealing with. Fertilizer shop billing software allows companies to store and manage several lot numbers in one location.
2. Product expiration date management
Fertilizers and agricultural products are perishable and come with a fixed expiry date. Storing these products with a POS system that includes an expiry date reminder will help you avoid losses.
3. Inventory management is a crucial aspect of the business.
A fertilizer and Acumatica ERP can help businesses reduce inventory storage costs, improve stock management, and forecast future orders.
4. tracking and reporting on accounts receivable.
To maintain smooth operations, a company needs to pay its debts and keep accurate records of its accounts. Fertilizer shop POS software helps businesses manage their market receivables.
5. Accounts payable management
Businesses should carefully account for and handle sums payable to creditors, as interest may be added to such sums in certain circumstances. A fertilizer and agro product ERP software can help you record and save data on amounts payable to creditors to avoid paying unnecessary interest costs.
6. Accounting
Fertilizer shop owners will appreciate the fertilizer shop billing software's simplification of accounting tasks. The program handles payments and billing and manages payment follow-ups, journals, overdue records and other reports from creditors and debtors.
7. Reports and analytics are essential tools for decision-making.
Reliable, easy-to-use billing software will help you manage your finances and forecast demand more effectively. It will also allow you to track inventory and sales and manage transactions, accounting reports, and more. This will enable you to analyze your company's performance from any location at any time by reviewing pre-set reports.
Acumatica ERP for fertilizer comes with state-of-the-art technology, enabling you to focus on your business and not worry about information or other necessary things.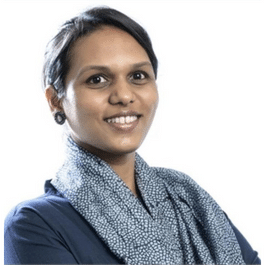 Sangeetha brings 20 years of experience in Information Technology which includes Solution architecting, building micro services, research, and evaluation of business applications, integrating apps.