New-age veterinary practices are trying to differentiate themselves from traditional techniques by offering more amenities and services to their clients, including longer hours, pet-friendly offices and staff, and competitive pricing. However, these practices face many challenges that prevent them from attaining their goals. This course discusses these challenges and how to overcome them.
Veterinarians find their profession rewarding in many ways but encounter many challenges. We explore some of these challenges and how to overcome them to take your practice and career to greater heights.
Veterinary practices must keep up with changing norms in the industry.
Our research program is constantly evolving to meet the needs of veterinary professionals. We also acknowledge that international veterinary practice can be vastly different from one country to another, which allows us to learn more about these differences.
In the past, pet owners primarily sought treatment for their sick animals. Now they expect a service-oriented approach and results. This has moved to the growth of single vet clinics, multispecialty referrals, large hospital chains, and mobile clinics that focus on keeping your animals happy and healthy. Advances in veterinary medicine also mean better collaboration with diagnostic labs and providers of other pet-related services.
Veterinary practices must keep up with the rapid technological changes and consumer expectations. Veterinary practices must ensure that their customers and associates can connect with the course through various touchpoints – from phone calls, email, social media and reviews to mobile apps and more complex web-based tools.
Handling pet owners with care can help you earn repeat business and avoid angry customers. Pet owners may lash out in anger if you have bad news about their animal friends.
learning all along
Tackling pet owners
Dealing with employees
Responding to the completion
Managing pricing and cash flows
Staying updated with Changing norms
Managing pricing, cash flow, and profitability
Pricing is a critical component of any veterinary practice. A procedure that you perform needs to be priced at a level that neither leaves customers disgruntled nor affects your bottom line. Hitting the sweet spot of competitive pricing can take time and involve continuous trial and error. Pricing needs to account for equipment, tool costs, employee salaries, administrative costs, and others, with profits left over for you to take home. Cash flow is also an issue for most veterinarians who experience lean periods in some form or another.
Veterinary practice management software can help you improve your clinic's pricing and cash flow situation. Many solutions in the marketplace offer report on expense categories, income from most-availed procedures, highest paying treatments and more. This information can help you fine-tune your prices to yield good returns while also allowing you to understand patterns and plan to give out special offers to attract more customers to your clinic during lean periods.
A company's response to competition is vital to its survival.
Technology has changed the pet care landscape. Today's pet owners rely heavily on digital media, peer reviews and social media to determine the best healthcare choice for their animals. This has created the necessity for veterinary practices companies to have a solid online presence and user-friendly websites.
Veterinary practice management software can help you beat the competition. Many products allow you to market your veterinary clinic by developing a professional Web site and creating promotional content. Such tools also allow you to develop a personal relationship with your patients and their owners by sending them birthday wishes and other such messages.
When dealing with employees
A veterinary practice is no walk in the park, and tending to animals comes with its own unique set of stressors. The front desk staff, technicians and other employees play a critical role in the success of your practice. During peak hours, it may be necessary for these people to switch repeatedly between multiple tasks such as attending patient calls, taking down registration information and other paperwork, managing admissions, retrieving tools or equipment necessary for medical care for pets, and creating invoices printing bills and so on. The more manual input required in each task, the greater the chances for human error. If a staff member is overwhelmed by multiple tasks during these times, they may drop one or more items from their plate – potentially causing problems like missed appointments or overlapping schedules.
Practice management software helps automate some of the processes that are common to all practices, such as appointment scheduling, managing inventory and reminders to patients. It also allows you to optimize many tasks associated with running a veterinary business by offering one-stop access to various features.
The responsibilities of pet ownership
Pet owners are often very attached to their animals; it is, therefore, essential to handle them with care. Happy customers will return to your practice and refer their friends; disgruntled or angry customers can spell trouble for you. Pet owners can quickly turn sour and unmanageable when you come bearing bad news about their animal friends.
A veterinary PMS can help you educate pet owners about the need for preventative medicine and routine veterinary wellness check-ups through inbuilt communication tools like emails, newsletters, SMS, etc. This enables you to reward loyalty and promote word-of-mouth marketing.
Learning about veterinary business
As a veterinary practitioner, staying up-to-date on the latest advances in your field is essential. Attending seminars, conferences, or short-term training programs will give you the information you need to remain competitive. Similarly, watching videos and listening to podcasts by recognized members of the veterinary fraternity can be an excellent way to learn about new treatment options, therapies, and surgical procedures.
Challenges are not permanent. A little thought and effort will lead you to a versatile veterinary practice management software that can develop your life and the lives of your patients.
Contact us for a Cloud ERP – Acu Process Manufacturing DEMO. Book Now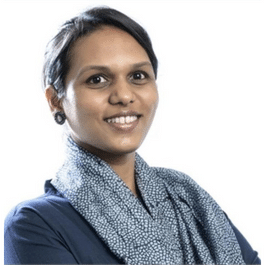 Sangeetha brings 20 years of experience in Information Technology which includes Solution architecting, building micro services, research, and evaluation of business applications, integrating apps.