Winery management software is a comprehensive solution for tracking and reporting production and sales activities. An ERP system can be integrated with existing accounting software to provide a holistic view of business operations, revealing information that can help businesses make better decisions.
Winery-specific ERP systems, which are usually simpler and less expensive than their counterparts from major software companies, can be an appealing option for small businesses. If you want to improve your record-keeping processes and get more business data, direct-to-consumer (DTC) software may be a practical solution. Winery management software provides a comprehensive view of all the data related to your winery, allowing you to make better business decisions.
Consider these features when choosing winery software.
Any effective winery management software will include these components:
1. Wine inventory management
Do you count the number of pieces of fruit or gallons of wine in your inventory? Are you wondering whether it's time to order more bottles or other packaging materials for your lots? Do you guess or manage your inventory manually by writing down the numbers on a clipboard or in a binder? Winery software can help you automatically track your list by depleting resources when you use them and telling you when supplies are running low. More than simply helping you manage the inventory of your wine-in-progress, winery software should assist in tracking case goods inventory once your wine has been bottled and is ready for sale.
2. A detailed description of the wine production process from start to finish
Winery management software should allow you to view your facility from the perspective of the actual production layout and give you tools for tracking each wine's progress from barrel to bottle, as well as information about each wine's current location.
3. Wine premises operations can be reported quickly and in compliance with all relevant requirements.
For experienced winemakers, reporting requirements to the government can be a specific part of their job. But for first-time winemakers, such reporting can be a nightmare—a situation that often is made easier with the help of software designed specifically for managing the winemaking process.
4. A sales portal lets salespeople view their pipeline, send invoices, and check in on leads.
For wineries that partner with distributors or self-distribute their wine to sell bottled wine to local stores, the ability to digitally manage invoices and inventory receipts are essential. A wine management software solution should include a digital order portal for your distributors and retail/restaurant accounts. This will help streamline the sales order process and keep track of your wholesale orders in one place.
5. There are easy-to-use reports, including the cost of goods sold, that will help you manage your business.
Winery management software that follows wine lots from harvest intake through the sales process ensures that you can accurately track your cost of goods sold (COGS), which allows you to set prices based on actual costs and evaluate them later. Management solutions for wineries that track inventory by lot rather than lot and type do not provide accurate COGS figures. To get a complete picture of costs, you should choose software that follows wine lots from harvest intake through sales.
6. ERP Software integrations that save you time and reduce data entry errors can help your business succeed.
Maximize your winery's time-saving benefits by choosing a software package that will sync with the DTC and accounting platforms you already use or plan to use. This integration allows you to automatically send transactions from systems like Square, Commerce7, or Shopify to your core winery management system. Then all your inventory, sales, and purchasing activity will be synced with your accounting software, so you enter it once and automatically have the information you need for end-of-month reporting.
7. Cloud-based access will allow your team to use the winery software from anywhere.
Wines from your vineyard go through a rigorous quality control process before they're bottled and sold. But what if you want to make a note about one of the lots after inspecting it, or if you need to check in on things at the winery when you aren't there? The cloud-based software you choose should allow you to do this no matter where you are.
8. Unlimited users and unlimited customer support included
Finally, you should be able to use winery management software with as many users as needed without additional fees. Prices can be expensive with high costs for every user. Support won't be included in your monthly subscription, so check whether customer support is available before signing up for a plan.
Winemakers can now enjoy an end-to-end solution that makes it easier to run their wineries.
Tayana solution offers the winemaking industry a single, cloud-based solution that streamlines operations, boosts profits and provides valuable insights into your business. With our intuitive software, each team member can access their dashboard based on their role in the winery and work directly with Tayana solution's team of experts to ensure they are using the software efficiently. Plus, our customer support agents are always available via phone or email to assist with any issues you may have regarding your account.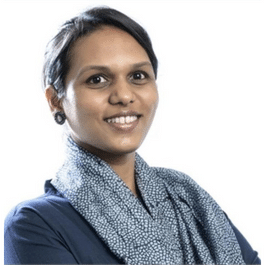 Sangeetha brings 20 years of experience in Information Technology which includes Solution architecting, building micro services, research, and evaluation of business applications, integrating apps.